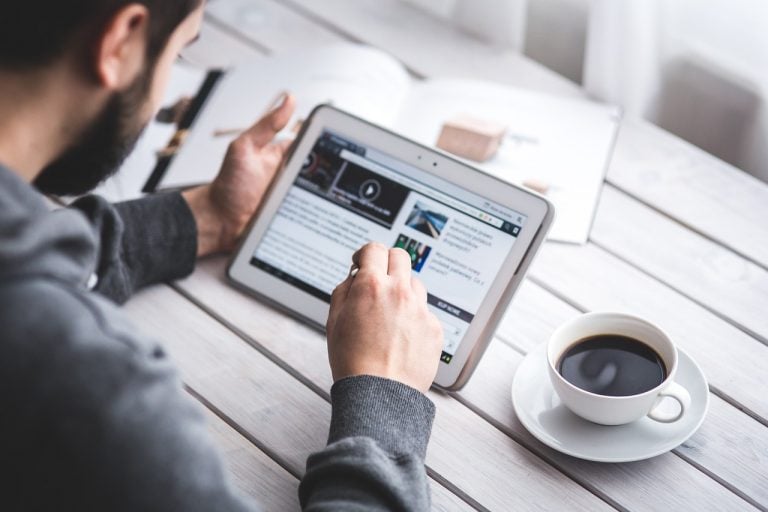 Modern technology has made today's modern world unrecognisable to anyone who lived a mere century ago. The advent of cars, telephones and household appliances revolutionised everyday life to the extent that we are now privileged to live in a world of previously unheard of convenience.
We've also witnessed major breakthroughs in medical science thanks to technology that allows us to diagnose and treat disease and also to perform surgeries that save countless lives. And thanks to the internet, we are now in the age of information and have a wealth of knowledge and expertise at our fingertips. The human race has achieved so much in a relatively short space of time, and our capacity for innovation seems to know no bounds. So what's next on the horizon in the name of modern technology?
[REITs]
This mining and metals fund is having a strong year so far
The Delbrook Resources Opportunities Master Fund was up 9.2% for May, bringing its year-to-date return to 33%. Q1 2021 hedge fund letters, conferences and more Dellbrook is an equity long/ short fund that focuses exclusively on the metals and mining sector. It invests mainly in public companies focused on precious, base, energy and industrial metals Read More
Q1 hedge fund letters, conference, scoops etc
The Smart Phone
We're going to start with the smart phone because although this technology has already been around for some time, smart phone developers are constantly striving to innovate and improve the existing tech. The smart phone has truly changed our lives. With just one small device we can make calls, pay bills, shop for luxury goods, search for information, send and receive emails and so much more. The latest trend is to use our mobile devices for playing games.
The improvements in technology have led to better screens, sharper graphics and overall improvements in usability – which means online games can make the transition easily from desktop to mobile. We can play multiplayer games with our friends or we can log in to an online casino and try and win some ready money by playing online live casino games – check out https://livecasinoonline.ca/ for some recommendations.
VR
If you're excited by mobile gaming, then you're going to love VR. Virtual Reality is already a reality, but it's not quite there yet in terms of being an 'every day' technology. It's not far off though, and online gaming will be one of the first sectors to put it to good use – think live casino games on a whole new level! This tech could also revolutionise the world of travel, in the sense that people will no longer need to actually travel in order to fully experience a remote destination. And it will be a game changer for social interaction, especially for families that live far apart.
Artificial Intelligence
AI is already in our homes in the form of Alexa and Siri, but there are many scientists out there who are trying to take this technology to much greater heights. We're seeing robots that look and act so human it's almost scary! Of course, the 'intelligence' is just a programmed response, but what happens when these AI robots become intuitive and unbiased? Is this tech a good thing or a bad thing? It could certainly ease the loneliness of the many people who live in isolation, such as the elderly, but it could also lead to the rise of our worst sci-fi nightmares!
3D Printing
The big brains involved in medical science were quick to see the potential applications for 3D printing. While many brushed it off as a mere party trick, scientists immediately got down to figuring out how this tech could save lives – 3D printed heart valves anyone? That's right, we will no longer be waiting for organ donors or turning to pigs in desperation; we'll just turn on the printer!
Driverless Cars
Elon Musk may be against the rise of the human robots, but he hasn't shied away from AI technology entirely because it's basically the same tech that's behind his driverless cars. The driverless car is still experiencing teething problems and there are loud voices speaking not against the innofvation, but it's on the way nevertheless. If the driverless car becomes an everyday reality, we chould see far less traffic accidents and far less road rage.