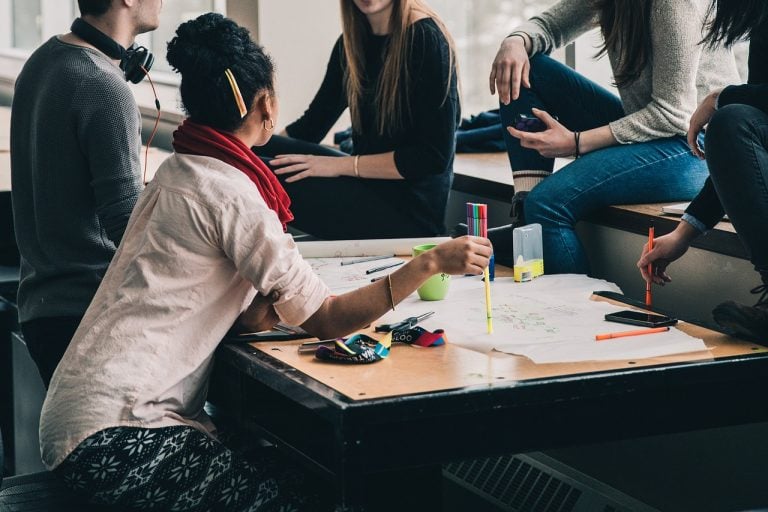 The stock market continues to rage amid talks of the trade war with China. Market volatility impacts all who invest in the equities markets, but who has the most at stake? When the markets fluctuate, it may be women and minorities who feel the brunt of the storm.

How Do Women and Minorities Invest?
This may surprise many, as minorities and women typically invest less money than Anglo men. When it comes to the stock market, this continues to hold true in terms of actual amounts invested. However, studies show that the investment behaviors of women and minorities may leave them more vulnerable to the ups and downs in the stock market. Why? In short, they do not invest as much in alternative assets, which can help hedge the impact of market fluctuations.
In the past few years, we've seen a rise in women and minority participation in retirement plans, such as 401(k) plans, thanks to auto-enrollment in employer-sponsored plans. As a result, women and minorities have been investing more in stocks and bonds.
How Value Investors Can Win With Tech And "Fallen" Growth Stocks
Many value investors have given up on their strategy over the last 15 years amid concerns that value investing no longer worked. However, some made small adjustments to their strategy but remained value investors to the core. Now all of the value investors who held fast to their investment philosophy are being rewarded as value Read More
In fact, seven in 10 women are now saving for retirement, according to a 2018 report by Transamerica Center for Retirement Studies. However, only 54 percent of women working full time invest outside of work-sponsored plans, compared to 67 percent of men. This means less investing in alternative assets that can be used to balance out any dips in the stock market.
Likewise, nearly 70 percent of African-Americans with incomes of at least $50,000 have invested in stocks or stock mutual funds, according to a national study by Chicago-based Ariel Investments. More than half of investors surveyed said workplace plans had the most to do with becoming an investor.
Why Don't Women and Minorities Diversify?
Studies show that many women and minorities are risk adverse – when making financial decisions, they are more likely to be driven by fear of losing money rather than the desire to make a lot of money.
However, there are other factors that go beyond risk aversion. Many women and minorities are not invested in alternatives because they tend to be less aware of the opportunities. If you look at the insiders who have traditionally been the gatekeepers to deals that offer lower risk and higher returns, you'll notice that most of these money managers are white men over 50. Since people are more likely to communicate with others who look like them, it's no surprise that the information hasn't made its way to all socioeconomic groups.
According to a recent study analyzing diverse ownership in the asset management industry, across the four asset classes examined — hedge funds, mutual funds, private equity funds and real estate funds — firms owned by minorities and women represent slightly more than one percent of $67 trillion in assets under management. The study, by Bella Research Group, was released by the John S. and James L. Knight Foundation in 2017.
The lack of diversity in the investment industry is reflected in the typical profile of investors getting in on these deals. The old boys club – which continues to dominate the industry – limits awareness, which inadvertently takes away women and minorities' choice to decide how to invest their money. If they don't know what's out there, how can they make the choice that's best for their financial needs?
Not only do women and minorities lack representation in the industry, but there's also a perception problem in the media that prevents many people from diverse socioeconomic backgrounds from investing outside of stocks and bonds. Of those who know they're missing out on alternative investments and are looking for guidance, many don't seek out help due to the stereotypical image of the people who hire financial advisors. Whether on TV, in magazines or online, the media paints the same picture of the typical person who hires a financial advisor – they aren't everyday people and they do not come from all walks of life. They are wealthy, and typically white. This picture alone can prevent many from seeking our financial advisors, the same people who can open the doors for them to invest in new opportunities.
How is Technology Changing the Game?
New technologies are stepping in to rid the investment community of existing biases. The proliferation of innovative technology is responding to three current challenges: awareness, education and opportunity. The digital sphere and social networks have provided us with the level of connectivity needed to generate and spread awareness of various investment opportunities.
Further, digital news sources have opened up reservoirs of knowledge to help investors self-educate and gather the information needed to make well-informed investment decisions.
Lastly, the tech-driven age of financial technology (fintech) has enabled companies to introduce digital platforms people can use to invest in alternative investments – from precious metals to real estate. Additionally, tech innovation has provided these financial platforms with the ability to scale, enabling them to drastically lower investment costs for consumers.
Enhanced awareness, increased access to information and lower costs are opening the doors for Americans across socioeconomic groups to invest in alternative assets. Right now the Dow's wild rollercoaster ride may disproportionally impact women and minorities, but there is a solution. These groups now have investment choices that will enable them to protect their financial futures. They key is taking action and diversifying their investments beyond stocks and bonds.
Updated on