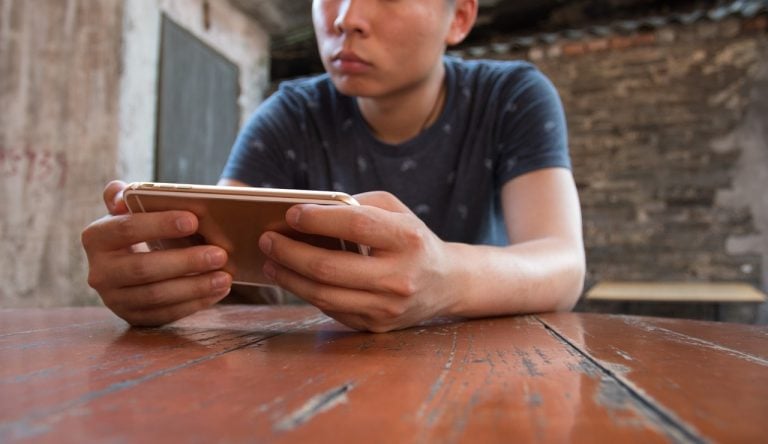 Valve released Steam Chat for the desktop last year, and now it is extending the same feature to mobile devices too. On Tuesday the company launched a dedicated Steam Chat app for Android and iOS.

What you need to know about the Steam Chat app
Valve's Steam Chat app comes with many of the same features which are in the desktop version.
"Take your Steam friends, groups, and conversations with you wherever you go," the description of the app states. "The new Steam Chat mobile app is a modernized Steam chat experience available for free on iOS and Android platforms."
Fund Manager Profile: Zhang Hui Of China's Southern Asset Management
Historically, the Chinese market has been relatively isolated from international investors, but much is changing there now, making China virtually impossible for the diversified investor to ignore. Earlier this year, CNBC pointed to signs that Chinese regulators may start easing up on their scrutiny of companies after months of clamping down on tech firms. That Read More
Valve's chat app includes features such as customizable notifications, rich chat features, group chats, a Friends List, Invite Links and many more.
Friends list allows users to check who's in game or online.
Rich chat includes add-ons such as tweets, GIFs, fidelity links, videos, Giphy, Steam emoticons, and more to make the chat experience better.
Users can generate an invite link to text or email to add new friends.
Customizable notifications allow users to easily customize notifications by friend, group chat, and chat channel.
Group Chats helps users stay in touch with communities and organize games with friends.
One important feature that is missing for now is voice chat, but Valve is working on it.
"We're already working on improvements to the Steam Chat app, including voice chat," the company says.
Further, Valve said that it now wants users to give feedback on the Steam Chat app. Android users can download the app here, while iOS users can use this link.
What's the focus now?
Last week Valve launched another major mobile app, but it was only for iOS. The Steam Link app allows users to stream Steam games from their PC to iPhone, iPad and Apple TV. It was a much–anticipated and long-delayed app.
Valve initially announced the Steam Link app in May 2018 and planned to release it soon after. However, Apple did not approve of it due to "business conflicts." Such conflicts were resolved after Valve removed the ability to buy apps from within the Steam Link. Now when users connect to a PC or Mac, they only see the games they already bought.
Now that Steam Chat and Steam Link are available on mobile devices, Valve plans to focus on the main Steam Mobile app. Valve will primarily be focusing on security upgrades such as one-touch login, QR codes, improved app navigation and more.
"With Steam Chat moving to its own dedicated app, the original Steam Mobile app will see significant upgrades focused on account security," Valve says.
Making own version Of Dota Auto Chess
In other gaming news, Valve is apparently working on developing its own version of Dota Auto Chess. The company is not following the same development route it tried with the collectible card game Artifact, which failed miserably.
Earlier this year, the Dota community created Dota Auto Chess, which quickly became very popular. To benefit from this popularity, Valve is developing its own "standalone" version of the mod.
The company said in a blog post that after playing Auto Chess "roughly 1 billion times," it tried to partner with Drodo Studio, a Chinese developer. However, they both decided that "Valve and Drodo could not work directly with each other for a variety of reasons."
Now the Chinese developer is working a mobile game based on Auto Chess, and Valve will help by pushing users to the game. Valve is also developing its own version of Dota Auto Chess "with Drodo's blessing." The company says Drodo will continue to update the Dota 2 mod version of Auto Chess.
"We ended up agreeing that we'll each build our own stand-alone version of the game, and support each other to the fullest," Valve said in a blog post.
Currently Auto Chess is enjoyed by more than 8 million subscribers, and the game often attracts hundreds of thousands of concurrent players.
Updated on