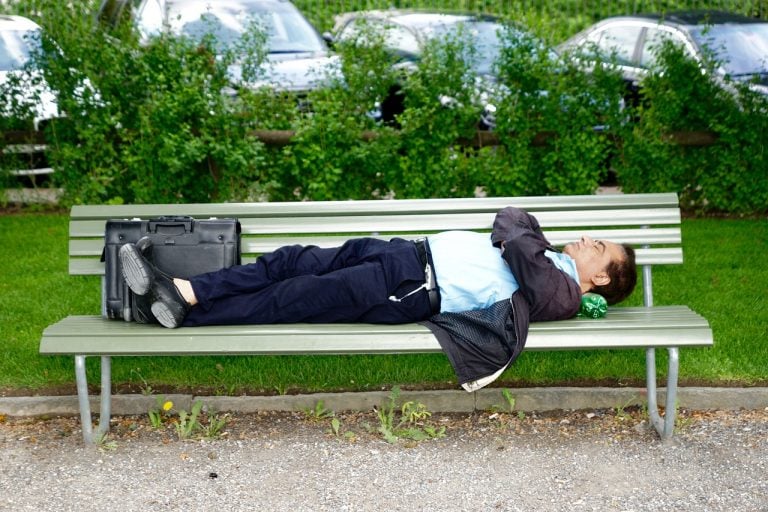 Getting a good night's sleep is necessary for our health, well-being, and productivity. Unfortunately, hundreds of millions of people around the world don't get enough shut-eye. According to the American National Sleep Foundation, an adult needs between seven and nine hours of sleep a night. Sleeplessness has become a global health crisis. It is not only affecting our health but also causing roughly a trillion dollar in lost productivity every year. Here we take a look at the top 5 countries that get the least and most sleep.
Most people in overworked countries don't even remember what it feels like to be truly rested. When we don't or can't get enough shut-eye, we turn to things like alarm clocks, coffee, and bright artificial lighting to keep ourselves awake. And these things affect our natural sleep/wake cycle.
Of course, there are dozens and dozens of political leaders, celebrities, and corporate executives who say they need only 3-5 hours of sleep to function properly. But most of us need 7-9 hours of rest a night to prevent the negative impact of sleeplessness.
Qualivian Investment Partners July 2022 Performance Update
Qualivian Investment Partners performance update for the month ended July 31, 2022. Q2 2022 hedge fund letters, conferences and more Dear Friends of the Fund, Please find our July 2022 performance report below for your review. Qualivian reached its four year track record in December 2021.  We are actively weighing investment proposals. Starting in November Read More
Lack of sufficient rest could cause a variety of health problems including stroke, high blood pressure, and depression. In fact, sleep deprivation is often used as a torture technique. Last year, a commercial airplane in Australia went 50 kilometers beyond its destination because the pilot