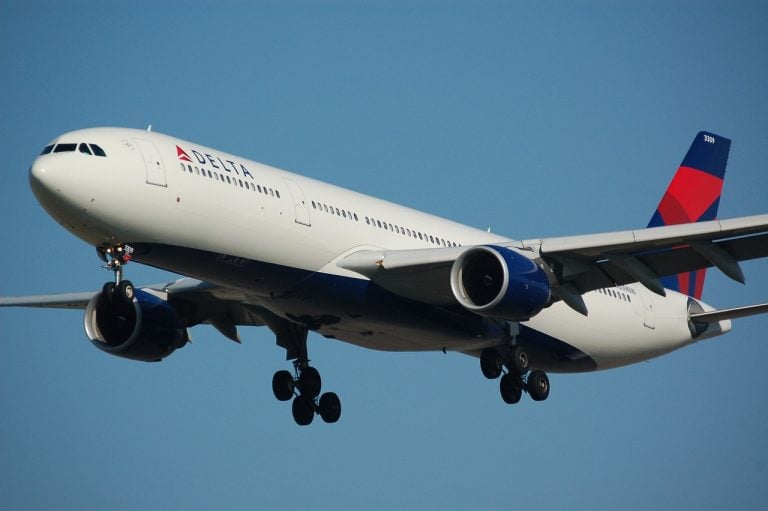 Airlines try their best to provide passengers a comfortable, on-time, and hassle-free journey. But that's not always possible for every airline due to a number of reasons. Earlier this year, Iceland-based WOW Air left its passengers stranded as it ran out of money to stay operational. No wonder WOW Air was ranked the worst airline in the world last year. Here we take a look at the top 10 most reliable airlines in the United States.

While booking flights, we almost always focus on the price. But the cheapest airline is not necessarily the most reliable one – just ask passengers who have lost precious time and energy due to delays, last-minute flight cancellations, lost baggage, and even denied boardings.
Most reliable airlines in the US: Ranked from best to worst
Recently, personal finance website WalletHub released a list of the best and worst airlines in the United States. It also ranked carriers based on reliability, comfort, pet-friendliness, and safety. WalletHub compared the nine largest US carriers and three regional airlines across 15 different metrics such as price, delays, flight cancellations, legroom, customer complaints, animal incidents, mishandled luggage, entertainment options, WiFi, and others.
[Exclusive] ExodusPoint Is In The Green YTD Led By Rates And EM/ Macro Strategies
The ExodusPoint Partners International Fund returned 0.36% for May, bringing its year-to-date return to 3.31% in a year that's been particularly challenging for most hedge funds, pushing many into the red. Macroeconomic factors continued to weigh on the market, resulting in significant intra-month volatility for May, although risk assets generally ended the month flat. Macro Read More
For its study, WalletHub analyzed the 2018 flight data from the US Department of Transportation. The publication didn't take into account small airlines with less than 1% of the total domestic service passenger revenues. That's because limited data on those airlines could have led to an incomplete ranking.
These are the most reliable airlines in the US, ranked from the best to worst:
1- Delta Air Lines
Delta is the most reliable airline in the country with the lowest rate of delays, cancellations, denied boardings, and mishandled luggage. It was also ranked the second best airline overall with a score of 59.69, right behind Alaska Airlines. It has a total reliability score of 27.61, up from 25.05 in 2018.
However, it lags behind in safety, occupying the 10th place. Founded in 1924, Delta is also one of the world's oldest airlines still in operation.
2- Hawaiian Airlines
Hawaiian Airlines in the second most reliable carrier in the US with a reliability score of 22.81. It was ranked fourth in terms of safety with a score of 16.34. Founded in 1929, the airline has never seen a fatal accident or hull loss in its history.
3- United Airlines
United Airlines' reliability score declined from 24.02 in 2018 to 22.47 this year. Overall, it's the 7th best airline in the country with a score of 45.86. It was ranked second in terms of comfort, but it was near the bottom when it comes to safety.
4- Spirit Airlines
Besides Delta and Hawaiian, Spirit is the only airline in this list whose reliability score went up compared to last year. Spirit Airlines has a reliability score of 21.44, up from 18.85 in 2018. It is the second cheapest airline in the country.
5- Alaska Airlines
According to WalletHub, Alaska is the best airline in the country with a score of 63.52. But it was ranked 5th in terms of reliability, scoring 20.33. It ranks highly in customer satisfaction, comfort, and pet-friendliness. Alaska Airlines is also the safest carrier in the country, having the lowest number of accidents and incidents per 100,000 flight operations.
 6- SkyWest Airlines
Utah-based SkyWest is the sixth most reliable carrier in the US with a reliability score of 17.45, down from 19.6 last year. It is also one of the safest and cheapest airlines. SkyWest operates more than 2,200 flights per day.
7- JetBlue Airways
JetBlue offers the best in-flight experience of any airline in the country. It has the highest comfort score, thanks to free amenities like WiFi, extra legroom, and complimentary snacks and beverages. However, it didn't do all that well in terms of reliability. Its reliability score declined from 15.61 in 2018 to 14.97 this year.
8- Southwest Airlines
While Southwest is not as reliable as many others, it has the highest customer satisfaction rate. Southwest received only 0.36 complaints per 100,000 passengers, the lowest in the industry. However, it was at the bottom of the list in terms of safety.
9- American Airlines
American Airlines' reliability score plunged from 19.79 in 2018 to 13.24 this year. It ranks near the bottom in almost every aspect including in-flight experience, price, customer satisfaction, and safety.
10- ExpressJet Airlines
Along with Southwest Airlines, ExpressJet was named the most satisfactory carrier in the US. It gets only 0.36 complaints per 100,000 passengers. It is also the most pet-friendly airline in the country. However, it lags behind others in terms of reliability, scoring only 10.84 points.
Updated on