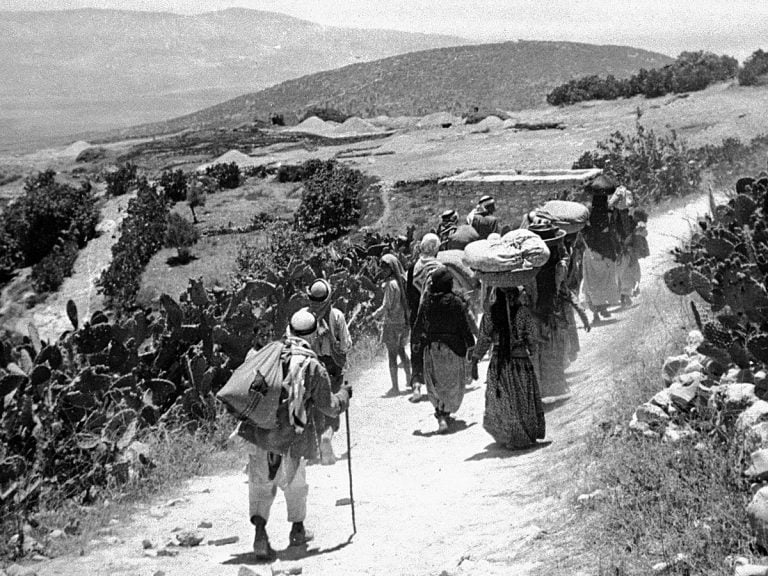 Every year, millions of people are forced to flee their homes and somehow settle in another town or city in their own countries. The internally displaced people are like refugees within the borders of their home country, forced to leave their homes and other assets due to war, violence, or weather conditions. The number of internally displaced people (IDPs) in the world is much higher than refugees who cross international borders to take shelter in another country.
The latest report on internally displaced people
Just like refugees, the internally displaced people suffer a lot due to their forced displacement. They lose their homes and other properties, experience traumatic violence, and deal with uncertainties. In some situations, their legal status doesn't even allow them to work.
The Internal Displacement Monitoring Center (IDMC) has published the 2019 Global Report on Internal Displacement (GRID). According to the report, the number of internally displaced people reached a record high of 41.3 million at the end of 2018. Of them, 30.9 were located in just ten countries.
Alkeon: Big Tech Is Only Just Getting Started
The ACAP Strategic Fund's managers see a "significant scarcity of attractive asset allocation choices globally," but also a strong environment for fundamental stock picking. Q2 2021 hedge fund letters, conferences and more According to a copy of the fund's second-quarter investor update, which ValueWalk has been able to review, its managers currently hold a balanced Read More
A total of 28 million people were displaced in 2018. About 17.2 million of them were displaced due to weather-related disasters such as floods, storms, cyclones, droughts, and earthquakes. The remaining 10.8 million were displaced due to war, communal violence, political violence, and criminal violence. These are the top 10 countries with the most internally displaced people, according to IDMC.
10- Iraq (2 million)
At the end of 2018, there were roughly 2 million internally displaced people in Iraq, which has been through wars, political turmoil, and violence. Many IDPs in Iraq have tried to return to their homes in insecure areas. They are greeted only with risks and more challenges. Their homes and towns have been destroyed. The presence of unexploded explosives makes the whole adventure even riskier.
9- Sudan (2.1 million)
According to IDMC, there are 2.1 million IDPs in Sudan. Sudanese people have suffered decades of conflict, drought, and flooding. An estimated 121,000 people were displaced in 2018 due to natural disasters and another 41,000 were displaced because of conflict and violence.
8- Ethiopia (2.1 million)
Ethiopia recorded the highest number of new internal displacements in 2018. The country witnessed 2.9 million new displacements last year due to violent conflicts, which is four times higher than the displacements in 2017. The total number of IDPs in the country stood at 2.1 million at the end of 2018, suggesting some people managed to go back to their homes.
7- Nigeria (2.2 million)
New waves of conflict and violence in Nigeria forced 541,000 people to flee their homes and settle in other parts of the country. Even the IDP camps in Nigeria sometimes fail to provide people with food. Many internally displaced people have experienced post-traumatic stress disorder because of Boko Haram attacks.
6- Yemen (2.3 million)
War-torn Yemen witnessed 252,000 new displacements in 2018, taking the total number of internally displaced people to 2.3 million. Its capital city of Sanaa has been under the control of Houthi rebels since 2015. According to the United Nations, Yemen is the country with most people in need of humanitarian aid.
5- Afghanistan (2.6 million)
The IDMC recorded 372,000 new displacements in Afghanistan in 2018. For years, most of the displacements in Afghanistan were driven by conflict and violence. But about 435,000 people were displaced last year due to natural disasters. The Taliban militants remain a powerful entity despite the international attempt to rebuild Afghanistan.
4- Somalia (2.6 million)
Somalia was among countries that witnessed the most displacements in 2018. The country recorded 578,000 conflict-related displacements and 547,000 weather-related displacements. More than 2.6 million people remain internally displaced because of flooding, drought, and violence. Food scarcity has also played a major role in displacements in the country.
3- Democratic Republic of Congo (3.1 million)
The Democratic Republic of Congo recorded 1.8 million new displacements in 2018 alone because of conflict and violence. Conflicts in the central and eastern parts of the African nation have forced over half a million people to flee to neighboring countries. The country is rich in natural resources but suffers from political instability.
2- Colombia (5.8 million)
The IDMC recorded 145,000 new displacements due to conflict and violence, and 67,000 displacements because of disasters in Colombia last year. The conflict between the government and the Revolutionary Armed Forces of Colombia ended in 2016 following an agreement. But forced displacement shows no sign of ending as other illegal armed groups remain a cause of concern.
1- Syria (6.1 million)
The number of internally displaced people jumped by 1.6 million in Syria last year. As the Syrian Civil War raged, millions of people fled the country and sought refuge in European nations. But more than half of Syrians fleeing their homes chose to settle in their own country. According to the United Nations, about 7 million people in Syria need humanitarian assistance.