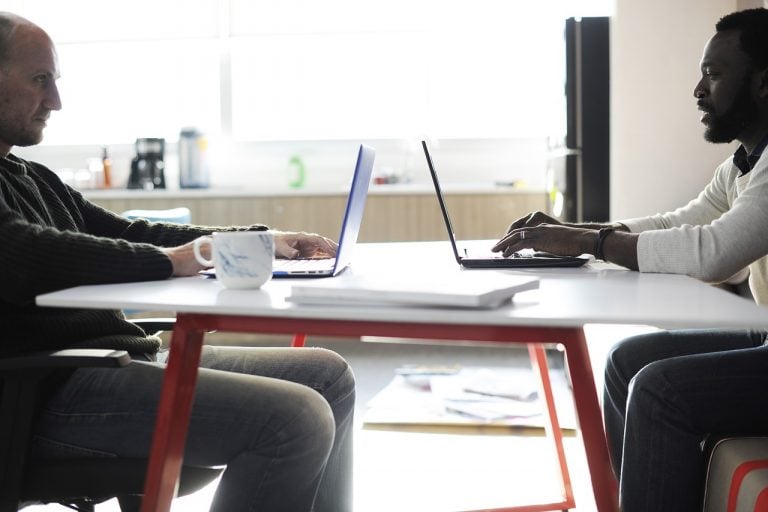 We know that the Silicon Valley-based technology giants offer hefty salaries and most of them have great company culture. It doesn't mean people working at smaller companies aren't happy with their jobs. In fact, there are hundreds of small companies that offer their employees fulfilling and rewarding work while providing an excellent service to their customers. Here we take a look at the top 10 best small companies to work for in 2019.
Ranked: The best companies to work for
Job site Glassdoor has released its 2019 list of Best Places to Work based on the US employee feedback. It has also shared a list of small & medium companies with the highest employee satisfaction. Glassdoor has massive data of company reviews that current and former employees can provide anonymously.
Glassdoor takes into account various factors such as work/life balance, culture and values, growth opportunities, compensation, and the company's six-month business outlook to rate companies on a scale of one to five. These are the best companies to work for in 2019, according to Glassdoor:
Interview With Joe Koster Of Boyles Asset Management [Part One]
This is this first part of an interview with Joe Koster of Boyles Asset Management, part of ValueWalk's new, exclusive interview series. Throughout this series, we are publishing weekly interviews with up-and-coming value-oriented hedge fund managers. You can find links to the first two interviews below: Interview With Scott Miller Of Greenhaven Road Capital [Part Read More
10- Peabody Properties
Peabody Properties is a full-service real estate firm based in Braintree, Massachusetts. Its business operations include property re-sales, construction management, apartment & condo management, relocation, and other services. Peabody Properties has a rating of 4.8 on Glassdoor. The top management recognizes and rewards employees for their hard work and efforts.
9- Highspot
Seattle-based Highspot is an enterprise software and network solutions provider. With a rating of 4.8 on Glassdoor, it's one of the best small companies to work for in the United States. The company provides its enterprise clients with sales enablement solutions to help them win more customers.
8- Malouf
Logan, Utah-based Malouf makes and sells sleep products. It offers more than 11,000 product choices to its customers. A Malouf warehouse lead wrote on Glassdoor that the company's founder Sam Malouf "knows each individual that works here." Malouf has a culture of treating customers as friends and employees as family.
7- Weave
Based out of Lehi, Utah, Weave develops patient communication software. The company raised $37.5 million in venture funding last year. It focuses mainly on dental and optometry industries.  Weave has a rating of 4.9 on Glassdoor.
6- GetUWired
Headquartered in Dahlonega, Georgia, GetUWired is a full-service Internet marketing firm. It offers comprehensive Infusionsoft and Active Campaign Services. Current and former employees have praised its top management, culture, and work/life balance. GetUWired has a 4.9 rating on Glassdoor.
5- Digital Prospectors
Digital Prospectors is an IT staffing and recruiting firm headquartered in Exeter, New Hampshire. It offers a lot of paid holidays and benefits to contractors. As per employee feedback on Glassdoor, the top management has high integrity and they care about their employees.
4- Marketing 360
Fort Collins, Colorado-based Marketing 360 values its employees for their ideas, contribution, and performance. It provides a cloud-based marketing platform for small businesses. It allows its clients to access and optimize their marketing channels through a single interface. Marketing 360 has a rating of 4.9 on Glassdoor.
3- Silverline
New York-based Silverline is an enterprise software company that provides an end-to-end implementation of Salesforce.com products and third-party apps. The company has a culture of celebrating each other, learning consistently, and having fun. No doubt it's one of the best small companies to work for in the country.
2- Horizon Innovations
Jacksonville, Florida-based Horizon Innovations has a vibrant culture and it never feels like an office job. It's a marketing firm that offers advertising, sales, and marketing services to its clients. It has consistently ranked among the best companies to work for.
1- Heap
San Francisco-based Heap is the best small company to work for in the United States. It offers Web and iOS analytics tools to automate the annoying part of analytics so the businesses could focus on making better decisions. It captures and analyzes every customer interaction such as clicks, submits, swipes, emails, and transactions across platforms. It has a 4.9 rating on Glassdoor.