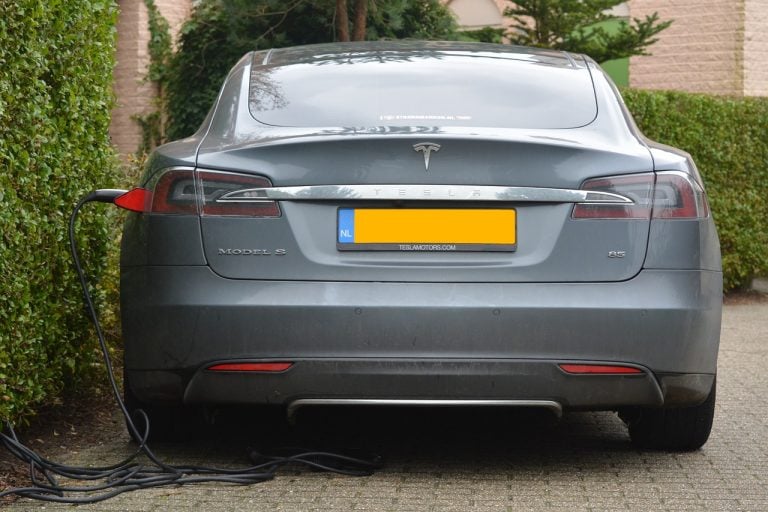 Whitney Tilson's email to investors discussing Glenn's wise words on Tesla Inc (NASDAQ:TSLA); comments; Motor Mouths article.

1) Glenn with some wise words:
Q1 hedge fund letters, conference, scoops etc
London Value Investor Conference 2022: Chris Hohn On Making Money And Saving The World
Chris Hohn the founder and manager of TCI Fund Management was the star speaker at this year's London Value Investor Conference, which took place on May 19th. The investor has earned himself a reputation for being one of the world's most successful hedge fund managers over the past few decades. TCI, which stands for The Read More
Frankly, most of the people, many bears included, have become self-anointed experts on everything autonomous... hardware, software, regulation. I am educated enough on those subjects to know they are complicated, nuanced, and beyond the scope of most of these new experts. So much of the Tesla robotaxi debate reduces to: "Do you trust musk has the goods or is he winging it?"
In this case, my answer would be to google "Tesla battery swap."
Check it out. There is even a demo of the battery swap on YouTube: https://youtu.be/H5V0vL3nnHY (you only need to watch 3 minutes of the 7)
It's a bold lie on video. It's the Enron trading desk all over again. Was this what we saw during the autonomy day demos?
2) A friend's comment:
I would not bet against driverless technology advancing dramatically in the next 20 years, especially with all of the resources (orders of magnitude more R&D spending going on outside Tesla) that are focused on this opportunity.
However, I would ABSOLUTELY bet against Tesla solving these problems in the next 5-10 years.  Especially because they don't even have 5 quarters worth of cash.
3) A couple folks sent me the link to this article: Tesla Motor Mouths. Two teardown experts have a spirited discussion on electric vehicle drives. In it, Sandy Munro raves about the amazing technology in the Model 3, but says the body of the car is a joke...
One friend commented:
I know you are always looking for the bull case, seems that Tesla's motor technology is much more advanced and valuable than most bears (myself included) have been thinking.
Why doesn't Elon tout this more?  Has he determined that this differentiator doesn't sell (unlikely)?  Has he determined that it is not a durable advantage?  Does he not know about it???
Another said:
Funny how Munro calls the Bolt "just a cheap little car with an electric motor" when it has 60 kWh battery and goes 238 miles while the Model 3 SR+ has 55kwh and got a 240 miles. Is that such a huge difference, considering the  reliability issues with the Tesla?
Another adds:
The whole story with Munro is a long one.  Let's just say that his tune changed from his first Model 3-specific appearance (late 2017?) on Autoline's After Hours program, to multiple ones after that, including this most recent one from a month ago, when Munro goes through, among other things, what can be done with a Model 3 when it's manufactured in China as opposed to California: https://www.youtube.com/watch?v=2DucRxWz_58&t=
It is highly worth watching.  The entertainment value is, as well as the informational one, high.  It's a tour de force of "exaggerations and bold statements" someone may argue.  But you will deem it having been worth your time.  Believe what you will.  Bull, bear or often in-between, you have to hear him out.
While I have you on the line, and having seen that most recent interview with Sandy Munro from a month ago, you may want to see the episode from one week ago, when Gary Vasilash and Stephanie Brinley go through "The Autoextremist's annual brand image review" with the one and only Pete DeLorenzo.  If you want the unvarnished and politically incorrect description of where every single automaker brand stands in the U.S. market today, this is for you.  It includes Tesla, by the way.  You've got the sharpest minds in the industry, in one group discussion here, that's for sure.  Here is the link: https://www.youtube.com/watch?v=59DMq55sBsM
As for what Munro said about Tesla's electric motor, let's put it in perspective.  He points out that it's got a nifty solution with its magnets to squeeze out the remaining tiny inefficiencies in a modern electric motor.  Fine.  So, it goes from being 95.5% efficient in a Chevrolet to being 96.0% efficient in a Tesla.  Even if true, which I will readily concede -- big whoopee!  How much less efficient is Tesla on numerous other areas in manufacturing the car?
And besides, is this improvement from 95.5% motor efficiency to 96.0% also what's causing Tesla's motors to break down all the time?  If so, what's the value of this tradeoff?  Minus infinite?
…I forgot to link to the written version of Pete DeLorenzo's Autoextremist.  Considering that his father was head of General Motors PR from 1956 to 1979 (an eternity in today's world, when someone rarely lasts in that kind of a job for more than 3-4 years), you may want to start out with this column from January 22: http://www.autoextremist.com/current/?currentPage=16
The section called "Something is wrong at GM Design" is as priceless as any other thing he writes.
His review of his hometown Detroit auto show is also like that painful kind of interview only Pete and Borat could conduct: http://www.autoextremist.com/current/?currentPage=17
NOBODY in the automotive industry comes remotely close to writing a column of this breath, depth, and a few other dimensions: http://www.autoextremist.com/current/?currentPage=19
If you think that what's been said by some -- on Twitter and elsewhere -- about Elon Musk is tough, it does not match what Pete DeLorenzo has written about some other automotive executives in past years and decades.  Read this about his attack on GM's former CEO Dan Akerson and try not to hide under the table before you get to the end of the column: http://www.autoextremist.com/current/2013/12/10/the-unctuous-prick-takes-his-leave-and-screws-gm-one-last-ti.html
Pete DeLorenzo simply offers the most vicious critique of every single automaker managements, which is what they each deserve from time to time.  I don't think any other journalist/columnist does that, in such a direct manner.
Why is all of this relevant today?  You are probably here to read what Pete DeLorenzo has to say about Tesla and Elon Musk.  If you just start with his most recent column, A Dangerous Mind, and work yourself backward in time, you will find no shortage of that.
Updated on