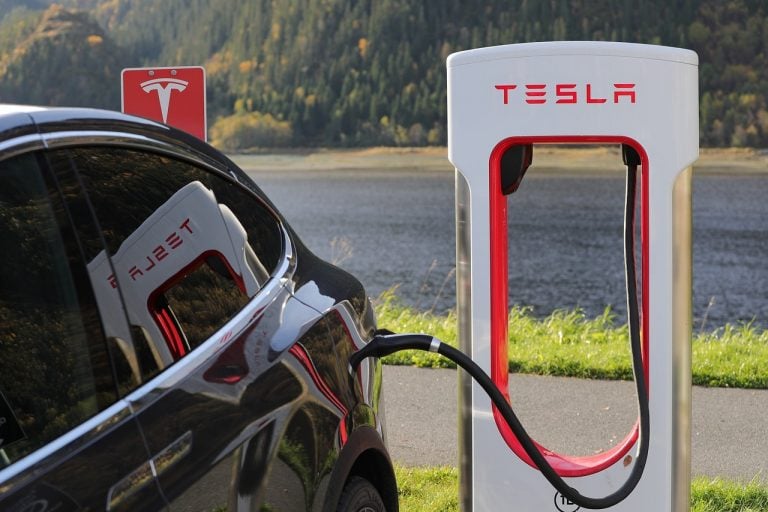 Whitney Tilson's email to investors discussing him flying to Omaha this afternoon; Call; Tesla Inc (NASDAQ:TSLA) Needs More Than $2.3 Billion to Recharge Its Battery; New link to Tesla 2019 cash flow spreadsheet.
---
Flying to Omaha this afternoon
1) I'm flying to Omaha, Nebraska this afternoon to attend my 22nd consecutive Berkshire Hathaway annual meeting. I'm attending two parties this evening, speaking at three events tomorrow, hosting three of my own events tomorrow evening and Saturday, am being interviewed by Yahoo Finance (which is livecasting the entire meeting) midday on Saturday, and am running in the 5K race on Sunday morning. Phew! (As my wife would say: my perfect weekend!)
Q1 hedge fund letters, conference, scoops etc
Jim Chanos Unveils Lastest Short As Fund Manager Bets On Further Market Declines
Jim Chanos has a new short target in his sights. Earlier this week, the hedge fund manager disclosed that he is betting against "legacy" data centers that face growing competition from the trio of technology giants, which have previously been their biggest customers. The fund manager, who is best known for his winning bet against Read More
Here are some pictures from last year's meeting: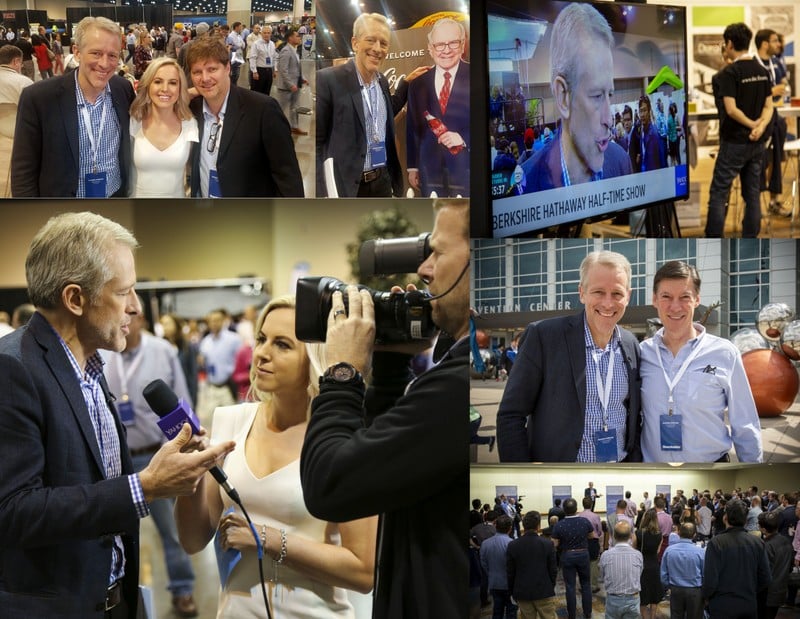 ---
New link to TSLA 2019 cash flow spreadsheet
The old link is bad. Here's the new link to my friend's spreadsheet: https://docs.google.com/spreadsheets/d/19lu6tMc3HVPaqkLbImdTcNwf3rYxbfB-Z7K8MIOfNXA/edit?usp=sharing
Note that actual cash flows could be far worse for 2 reasons:
1) he's only estimating $1.2B in capex, while the company has guided to double that (the assumption is that if they miss guidance by a mile, they'll cut back on capex)
2) working capital could burn a lot more cash than my friend is modeling.
---
Tesla Needs More Than $2.3 Billion to Recharge Its Battery
1) I listened to the call. More delusions from Musk.
Glenn's comment: "All in on autonomy. Numbers don't matter much. It will be a half trillion dollar company when the cars are sold for 50k but worth $150-200k."
A good summary of the call on this thread: https://twitter.com/donutshorts/status/1123981720502571013?s=21
Best comments:
Very important change to the $TSLA story last week, though. It is not about making more cars profitably anymore. Musk now admits that's not happening. He has pivoted again to the Unicorn Story-we are an autonomy company (FSD, robo-taxis, etc.). Unicorns burn more cash.
And:
He effectively admitted this in answering a question about where M3 margins could go - Elon: "Real thing that Telsa should be doing is maximizing number of units that are autonomous." Now that 'producing an affordable EV profitably' story has blown up, he needs a new con.
2) WSJ Heard on the Street:
Tesla Needs More Than $2.3 Billion to Recharge Its Battery
Elon Musk and Tesla have finally decided to raise money, but shareholders shouldn't expect more than a temporary reprieve.
Certainly, Tesla's decision to raise about $2.3 billion of stock and convertible bonds is a smart, if belated, move. Tesla ended the first quarter with a stretched balance sheet: Cash on hand was $2.2 billion, while accounts payable topped $3.2 billion. Meanwhile, first-quarter earnings raised serious questions about Tesla's growth story: The company posted a $702 million net loss, and vehicle deliveries fell 31% from the fourth quarter of 2018. Tesla has lately been closing stores, laying off employees and cutting prices on its cars.
Read the full article here by Charley Grant, Wall Street Journal
Updated on