Sony's next-gen console is one of the most-anticipated gadgets currently. There have long been rumors and reports about the PS5 release date, specifications and games. Now we're hearing about the PS5 design.
PS5 design
Not much is known about the PS5 design. Sony doesn't follow any set pattern when it comes to console design. There have been major design differences in the PlayStation line-up from 1995 to the present. For example, the PS2 took a more rectangular shape, compared to the rounder PS3.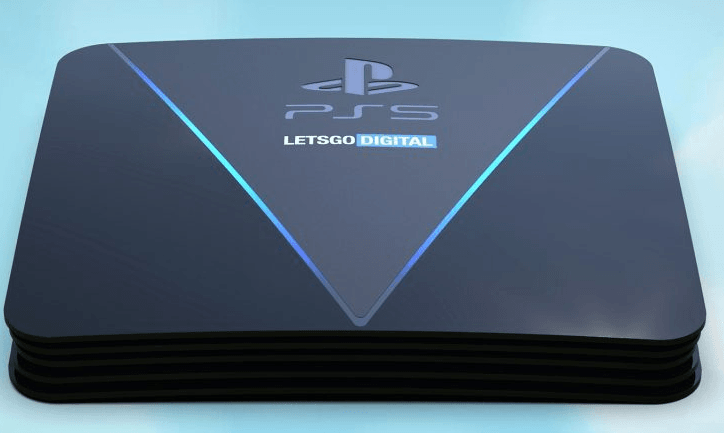 LetsGoDigital used the previous designs to create some suggested renderings for the PS5 design.
Exclusive: York Capital to wind down European funds, spin out Asian funds
York Capital Management has decided to focus on longer-duration assets like private equity, private debt and collateralized loan obligations. The firm also plans to wind down its European hedge funds and spin out its Asian fund. Q3 2020 hedge fund letters, conferences and more York announces structural and operational changes York Chairman and CEO Jamie Read More
PS5 release date
Mark Cerny, the lead system architect for the PS4, recently shared some valuable information about the next PlayStation. Cerny confirmed that gamers must not expect a PS5 release date in 2019. Later, a spokesperson for Sony Interactive Entertainment (SIE) confirmed the same thing.
Further, after Sony's latest earnings report, the company told The Wall Street Journal's Takashi Mochizuki that the PS5 release date won't be until at least May 2020. Thus, there is a chance the Japanese company will reveal the console in the summer of next year, possibly at E3 in June 2020, the Gaming Expo, or even a separate launch event.
Sony has released the last three flagship consoles in early-to-mid November to benefit from the holiday season. The same could happen with the PS5 launch as well. These PS5 launch timelines are in line with leaks posted on Pastebin in December. Someone claiming to be a developer working on PS5 titles said Sony's next console could arrive in March 2020 or November 2020.
PS5 features
Cerny recently confirmed that the next-gen console will be backward compatible with PS4 games. The executive revealed that the two consoles share a similar internal architecture. This could prove a big selling point for Sony's next console, especially considering that fans were left disappointed by the PS4's lack of backward compatibility with earlier consoles.
Moreover, PS4 games won't just run on the next console, but they will also run faster than they do on the current console. This is because the PS5 will come with a solid-state drive (SSD), unlike the hard drive in the current console.
Additionally, a patent spotted by the tech blog Gear Nuke suggests that the PS5 will be backward compatible with all the previous consoles dating back to the original PlayStation.
With the PS5, Sony is also expected to accelerate its VR efforts. There are reports that the console will come with a VR-focused chipset giving it enough power to run even heavy VR games.
PS5 specs
Sony has already confirmed that its next-gen console will feature an AMD chip with a third-generation Ryzen. The CPU will have eight cores and the seven-nanometer Zen 2 microchip. The Japanese company will use a custom version of Radeon's Navi line for graphics.
The PS5's graphics chip will reportedly support ray tracing, a popular lighting technique used in movies and video games. Such a technique would make standard and VR games look more lifelike. However, Cerny notes that this technique could also be used to improve the audio. In fact, the PS5 is expected to support 3D audio.
The console is also expected to support 8K gameplay. Since 8K TVs are still a new thing, support for 8K may not prove a hit feature initially, but it will surely be appreciated later in the PS5 life cycle. Sony is probably adding the feature to make the console future-proof.
As said before, the PS5 will come with an SSD, unlike the current HDD-driven consoles. Use of an SSD will mean characters and the camera will move faster on the PS5 than they do on current consoles. However, SSDs are more expensive than HDDs, suggesting a premium price tag for Sony's next-gen console.
Unlike the Xbox One S All-Digital Edition, Sony is not expected to ditch the disc drive. However, there is no information on what kind of discs the console will support.
Although these are mostly confirmed specifications for the PS5, there are some unconfirmed specs as well. One such spec is the PS5's graphical capacity, which rumors say will be more than double that of the PS4 Pro. Sony's PS Pro has a graphical capacity of 4.2 teraflops, meaning it can process 4.2 trillion operations per second.
PS5 games
Here is a list of expected PS5 games. The list includes games confirmed for the next console and also some that we expect to play on it.
Cyberpunk 2077
Death Stranding
Ghost of Tsushima
The Last of Us: Part 2
Starfield
The Elder Scrolls 6
Grand Theft Auto 6
Final Fantasy 7 remake
Call of Duty PS5
FIFA PS5