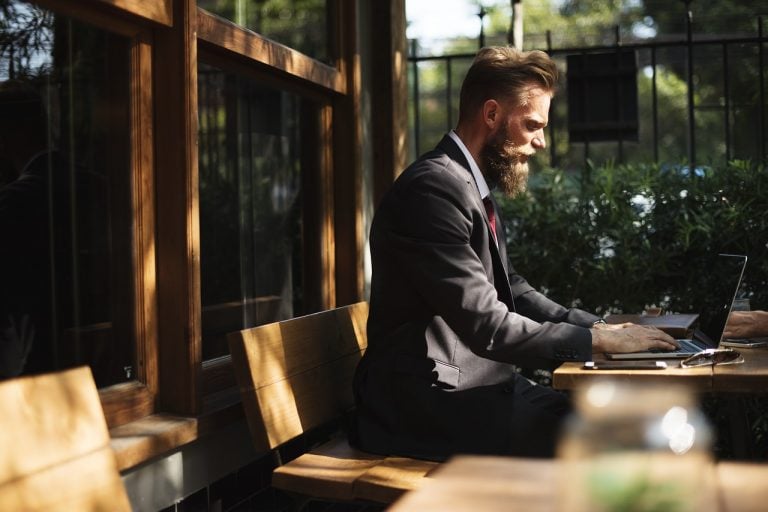 In the modern business world, a company is only as good as the information it holds in its databases. For many small businesses, this data is the lifeblood of the business, enabling it to keep in touch with clients, record vital information, send out invoices on time, track payments and allow a company to analyze the data and plan ways to develop the business.
That is why businesses and entrepreneurs have to adopt different approaches to protect customer data. Below are some methods small businesses can use to protect data.
Q1 hedge fund letters, conference, scoops etc
Benjamin Graham GEICO Buy Was Just A Simple Value Play
Was Ben Graham's big purchase of GEICO shares actually a value investment? Perhaps it was contrary to what many believe. "In 1948, we made our GEICO investment and from then on, we seemed to be very brilliant people." -- Benjamin Graham, 1976 Both Benjamin Graham and Warren Buffett can attribute a large part of their Read More
Install antivirus and anti-malware programs
One of the first lines of data defense is to ensure that your servers, computers, and mobile devices have a reliable antivirus protection program. There are many antivirus programs on the market, and most do an excellent job of protecting computers from both established and emerging threats to your business data.
Besides, a good anti-spyware or malware program, as well as firewalls should be correctly installed and updated to the latest version. This is a great way to make sure your business and customers' data stays safe.
Use a VPN
One security measures gaining in popularity for small businesses is the use of Virtual Private Networks (VPN). This is a service that allows the user to create a secure internet connection while using a public network. Browsing the web or transacting on an unsecured public network means you could be exposing your business and customers' information. However, a VPN hides your real IP address, offering online privacy; therefore, no one can trace your online activities. This is very useful in reducing the risk of security breaches and cyber-attacks.
Use Encryption software
It is essential that you look into more specific technologies, such as encryption software to ensure the protection of customer information and to prevent theft during transactions with external payment providers, such as PayPal.
Also, the use of email encryption software helps to ensure that your emails and the vital business information they contain will be read only by intended recipients. Consider using an email encryption service that constantly scans for suspicious emails and prevents them from landing in your inbox. This also prevents you or your staff from unintentionally opening and clicking on anything potentially harmful.
Keep Systems and Software Up-to-Date
When your computer informs you that there is an update, do not ignore it. The older versions of systems and software you're using are the ones cyber criminals have been hacking. To combat this risk, it is best to ensure that your operating system is up-to-date. Updates protect your computers from ransomware and malware. Set a time each week to update all your systems when there are new versions available. These updates are additional walls you have erected that can reduce your chances of becoming a victim of a cyber-attack.
Data backup
Having regularly scheduled backups that store data in a secure and trusted location is one of the best data protection strategies. If your main systems were attacked by ransomware, rather than pay the ransom, you can delete the attacked system and use your backup.
If a natural disaster damages your servers, but your backup was kept in a different location and is fine, then it just takes a short time to get back up and running. You can also have more than one backup to increase data protection exponentially, the backups can be kept in various types and locations.
Establish Security Policies and Processes
Data protection goes beyond just relying on available software solutions. Small businesses need to strengthen their inner governance structure to regularly and consistently account for the security required for their systems.
This can be done in various ways, such as setting strong passwords for the systems not just suggested ones. Also, encourage password changes on all computers regularly and make sure the passwords differ between computers, accounts and other system access points to ensure strong security.
Additionally, access to systems needs to be restricted, not only from those who are regularly in the area in which you work but also from external visitors. Keep your systems hidden from view and ensure you have a strict policy around screen locks.
Train your employees.
All your employees need to be kept informed on security issues, new viruses, and potential threats. Include this information in your internal security policies and processes and regularly check to ensure your staff are following all the updated security procedures.
It's also essential that only the people who genuinely need access to the company's data get that access. Limit it to as few people as possible. Develop a systems usage and security policy, communicate it to everyone in your organization and emphasize the importance of following it.
Remember, no system, strategy, or process is 100% secure. The best you can do is keep all systems updated, employ multiple layers of security measures, and ensure your security policies and processes are followed to reduce the risk of data security threats.