Scuf is known for making controllers that enrich and improve the gaming experience. Last year the company released a controller for the PS4. Now it has announced a new controller for Xbox One fans called the Scuf Prestige.
Scuf Prestige is an alternative to Xbox Elite
The Scuf Prestige includes most of the company's customizable features and more battery life. The new controller features a lithium-ion battery, which the company claims can last up to 30 hours on a full charge.
"With SCUF Prestige, we've not only built on our institutional knowledge, but have listened to the Xbox community and incorporated new features to deliver what we believe is the best Xbox controller experience to date," SCUF Gaming founder and CEO Duncan Ironmonger said in a statement.
This Tiger Cub Giant Is Betting On Banks And Tech Stocks In The Recovery
The first two months of the third quarter were the best months for D1 Capital Partners' public portfolio since inception, that's according to a copy of the firm's August update, which ValueWalk has been able to review. Q2 2020 hedge fund letters, conferences and more According to the update, D1's public portfolio returned 20.1% gross Read More
Scuf's controllers offer premium quality and customization, and the Prestige is no different. With the Scuf Prestige, users get options like interchangeable thumbsticks, adjustable hair triggers, quick shift trigger stops, replaceable ergonomic back paddles and more.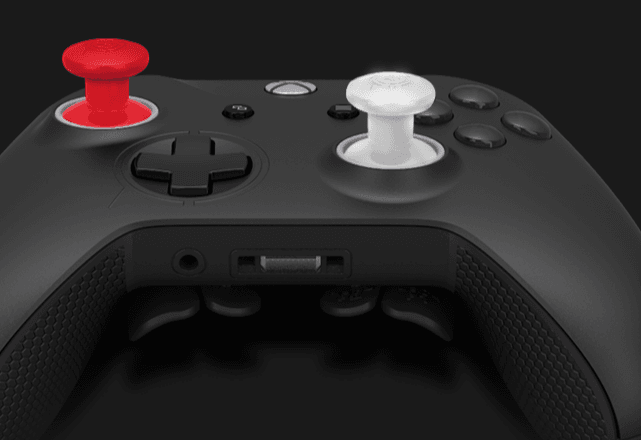 Other noteworthy features include a removable faceplate to allow users to easily customize the controller; a high-grade, rubberized grip, making it comfortable to hold it even for long hours; and Bluetooth connectivity, ensuring connectivity with PCs, the Xbox One and mobile devices.
The controller ships with two additional thumbsticks, an electromagnetic remapping key, a SCUF key for hair trigger, and a 10-foot braided micro-USB cable. The controller weighs just 262 grams and is among the lightest high-performance controllers on the market.
Not just for Xbox
Last year Scuf released the PS4-exclusive Vantage controller. This PS4 controller allows you to change buttons, triggers, D-Pads, paddles and even the faceplate in about 30 seconds. Before the Prestige, Scuf had nothing for the Xbox that was on par with the Vantage controller.
The only option was the built-to-order $140 Scuf Elite, which was still nothing like the $150 Xbox Elite Wireless Controller. Now with the announcement of the Prestige, Scuf has a better alternative to the Xbox Elite.
Scuf's new controller does not just work with the Xbox. It could prove a useful accessory for Android users and those who use a controller while playing games on a PC. The controller is now available for pre-order with a starting price of $159.99. Scuf will ship the controller within 30 days of the date of purchase.
To learn more about the Scuf Prestige and pre-order one, visit this link.
What you need to know about Microsoft's Xbox Adaptive Controller
Although there is an alternative to the Xbox Elite now, replacing the Xbox Adaptive Controller would be difficult. Microsoft's Xbox Adaptive Controller is designed for gamers with disabilities. The controller sports two large programmable buttons and 19 jacks, which can be connected to various gaming accessories to make Xbox and PC gaming more accessible for gamers with disabilities.
Last month the company partnered with the U.S. Department of Veterans Affairs. Microsoft will offer the Xbox Adaptive Controllers to 22 rehab centers to enable veterans with limited mobility play games again. This adaptive controller will help with therapeutic and rehabilitative activities for veterans. Microsoft's controller is designed to improve hand-eye coordination, muscle activation and general social activities.
"To enable more people to be able to play just like everybody else, is a great first step," Microsoft's gaming head, Phil Spencer, told The Verge previously. "But, you're definitely going to see us doing more in this space."
Microsoft released the Xbox Adaptive Controller late last year for $99. There have already been reports that many tweaked the Adaptive Controller to support the Nintendo Switch. For Microsoft, this may be a good thing.
"I think the number one piece of feedback that we get is 'we wish all platforms supported it,'" Spencer said.
Further, he said the company is in talks with other gaming companies, such as Valve, Sony and Nintendo, and the response has been positive.
"This isn't something where I feel like we've got to break down some walls. My hope is that it's just time," Spencer told The Verge.
Meanwhile, Microsoft says it is working to understand more ways in which its Adaptive Controller can help veterans. The company said it is taking feedback on how the controller works and conducting research.