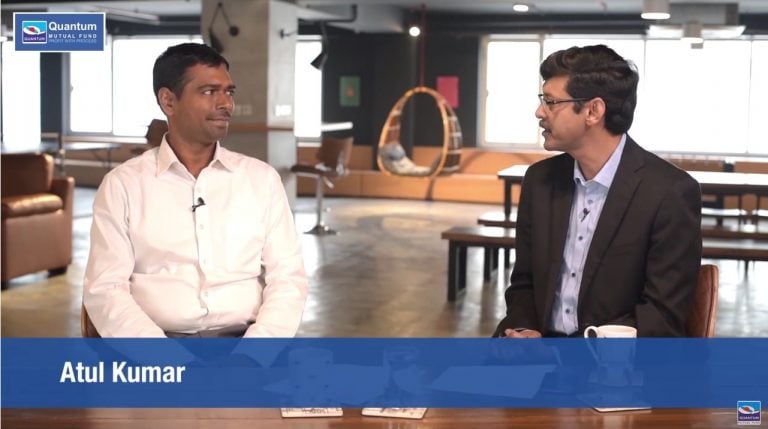 Mr. Atul Kumar, Head – Equity Funds along with Mr. Dhirendra Kumar, CEO Value Research speak on the role of value investing in turbulent times.
Role Of Value Investing In Turbulent Times
Q1 hedge fund letters, conference, scoops etc
Alkeon expects data growth to surpass 5G's capabilities by 2028 [Q4 Letter]
Alkeon Growth Partners wrote at length on tech stocks and why they are defensive in their recent letter to investors, which was reviewed by ValueWalk. The fund also highlighted 5G and other advanced technologies and the investment opportunities they offer. Q4 2020 hedge fund letters, conferences and more Artificial intelligence and machine learning The Alkeon Read More
Transcript
Welcome to value investing webinar. Today we are going to talk about the turbulence and roll of value investing in turbulent times. With me here is Atul Kumar the portfolio manager at Quantum method management to discuss about value investing in turbulent times. So you know the stock market by its very design is. Volatile and there's nothing new about it. And it is perceived to be much more volatile now. That I came across this new jargon, 'VUCA,' you know volatility, uncertainty, complexity and ambiguous. But I think I guess it has always been like this on a relative basis but with the pace of communication the way the interconnectedness the global globalized world that we live in it has become you know it has become more profound it eight of it. It looks like it is far more volatile than it used to be though when we when we try and measure it on from a different yardstick it is not so. Much to the perception of greater uncertainty dominates our mind. And we see that you the interconnectedness you know something happens is there and they're immediately impacted. So we're going to talk about all this and much more with Atul as a portfolio manager. Then you have. None of your investors who have entrusted their money. What is your biggest concern in this market. Know in a week's time. So many things happened. We have almost the tension with Pakistan. We almost came to war some greater uncertainty every day thinking that something something has dominated that mind. And. So. How scary it is. What keeps you awake at night.
So first of all thanks for having me once again. And it is a my pleasure to be here. So I mean to start with. There is always a lot of noise which is there in the markets in the press. And as investors one has to sift through all the news and find things which are relevant which are important. So I mean coming to the concerns which are there I mean when we are looking at UPS in the current scenario. So people would be having a number of issues in their minds right from what is the current situation in terms of the border. There are concerns in terms of elections which will be dead in the mind of various investors. People would be looking at also recent times. Could there be a number of popular measures that could have an impact on the economy and various other things whether it is inflation deficit or those kind of macro things when we are looking at it. I mean from a longer term perspective there are two this which we are looking at. So one is obviously for the near to medium term that is in terms of the US monetary policy. How the US Fed is tightening or unwinding in terms of their interest rates or how much they are let's say are shrinking the size of the balance sheet which was up which they had to have been a decision on in effect. Yet not loan portfolio yet. So from when we are looking at it the valuations of the companies or the valuations of the overall markets they are in a V locked dependent on what what the US Fed does. So what we have seen the global liquidity Oh yes global liquidity it sector that becomes a kind of a concern. And what we have seen for the past few years that all the asset prices they have been rising up fuelled by the liquidity which is that now if the interest rates are tightening in in markets such as us and if other economies are also following that then the amount of money which has come to India or to other emerging markets debt could probably reverse because people there get a good return in terms of interest rates in their domestic economy and they will probably not take risks by investing in emerging markets which may have volatility they may have to take exchange rate this sector political juice many of them those things and probably we saw some of that towards last year where a number of emerging markets currencies are their markets. They were taking a hit because there was a lot of tightness in the dollar liquidity.