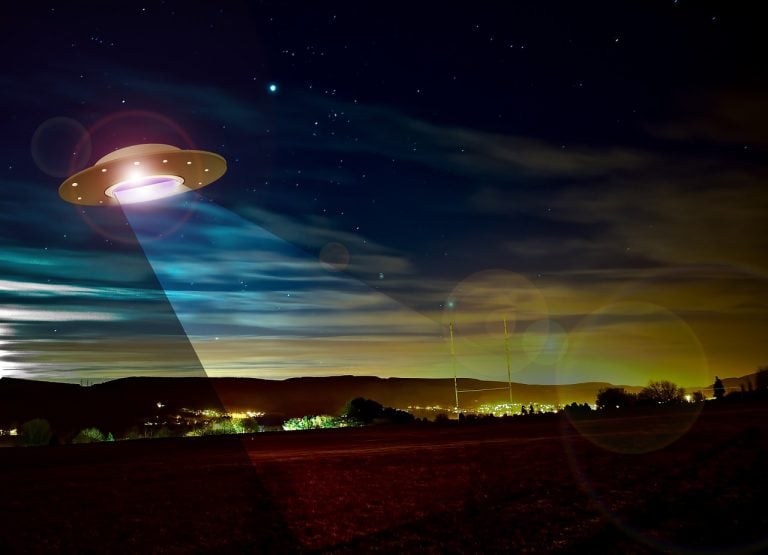 On May 26, the New York Times published a story in which a Navy Pilot reportedly saw unexplained flying objects high in the skies over the East Cost. Following are the comments from Dr. Michael Wall discussing UFOs, and finding proof of alien life.
Dr. Michael Wall is a senior writer at Space.com who has written extensively about the search for alien life. In November, he authored the book Out There: A Scientific Guide to Alien Life, Antimatter, and Human Space Travel (For the Cosmically Curious). His work has appeared in Scientific American, NBC News, Fox News and several other outlets. He holds a graduate certificate in science journalism from the University of California, Santa Cruz. Before becoming a writer, Dr. Wall worked as a biologist; he earned a Ph.D. in biology from the University of Sydney in Australia and has 15 peer-reviewed publications. He's based in San Francisco, where he chronicles the space tech revolution in Silicon Valley.
Q1 hedge fund letters, conference, scoops etc
Bedford Park Opportunities Fund Q2 Letter: Long Converge Technology Solutions
The Bedford Park Opportunities Fund returned 13.5% net of all fees and expenses in the second quarter of 2021, bringing its year-to-date return to 27.6%. Q2 2021 hedge fund letters, conferences and more   In the fund's second-quarter investor letter, which ValueWalk has been able to review, Jordan Zinberg, the President and CEO of Bedford Read More
According to Dr. Wall:
There have been numerous reports of UFOs over the years -- and an exhaustive file that is still classified by the government.
Many scientists believe, as I wrote in my book OUT THERE, that it's only a matter of time (maybe a few years) before we find proof of alien life in some form.  The question is what form that will be.
These new reports make a strong argument for the declassification of the files being held by the government so that we have access to more information
Intelligent aliens are an unlikely explanation for these sightings -- a software/instrument issue or atmospheric phenomenon is more probably -- but it's important to keep an open mind. Dismissing E.T. out of hand wouldn't be scientific at all...
Do you think we will ever get proof  oOf alien life? Tell us in the comments!