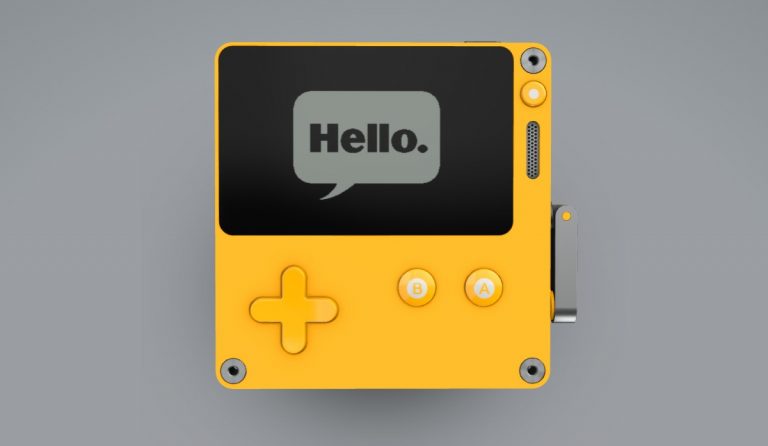 If you ever wished for a portable console where you could play simple games, then consider this as your lucky day. App developer Panic has unveiled a handheld pocket-sized gaming system, called Playdate.
Panic, the publisher of indie favorite Firewatch, claims that it has been working on the project for the last four years "just for fun." Explaining the thinking behind this pocket-sized console, the app developer says that Playdate is not meant to replace any existing consoles or platforms, rather it is designed to be "complementary."
About those games. We reached out to some of our favorite people, like @KeitaTakahash, @bfod, @helvetica, @shauninman, and many more.

Jim Chanos Unveils Lastest Short As Fund Manager Bets On Further Market Declines

Jim Chanos has a new short target in his sights. Earlier this week, the hedge fund manager disclosed that he is betting against "legacy" data centers that face growing competition from the trio of technology giants, which have previously been their biggest customers. The fund manager, who is best known for his winning bet against Read More

Here's a peek at one: Crankin's Time Travel Adventure, from Keita. It's fun and funny. pic.twitter.com/0Ibwqr5k3I

— Playdate (@playdate) May 22, 2019
"It's designed to deliver a jolt of fun in between the times you spend with your phone and your home console; something to fill the moments when you just want a game you can pick up and play," Panic said in a blog post. The console is designed in partnership with a Swedish company, called Teenage Engineering.
Panic's Playdate, a yellow Game Boy-like device, features a black-and-white screen, but it does not have a backlight. However, the absence of backlighting should not be an issue as the company claims that the 400 × 240 resolution on the console's 2.7-inch LCD will offer a clear image at night provided there is some light nearby. During the day, the screen will be "spectacular," the company claims.
Further, talking of the screen, the company says that it has no blurring, no grid lines and offers a sharp and clear picture at a much higher resolution. "It sounds odd to say, but: it's truly a 'premium' black-and-white screen," Panic said, according to The Verge.
Below the screen are the controls, including  A and B buttons and a D-pad. There is also a crank on the side, but it is actually a rotating analog controller. Many games on this console will use this crank exclusively, while a few games may use it sometimes. Panic says the crank puts "a whole new spin on games" and must be seen as an "analog stick but one you can turn endlessly."
Panic introduces a new way to receive games
With Playdate, Panic also added a new way to receive games, something similar to a TV show-style delivery. There is no cartridge system, rather the games will arrive over-the-air, in what the company is calling the "Season." The player will get a new game once a week, for 12 weeks. A light on the console will glow to indicate the arrival of a new game.
Each season will include a collection of games.  So far, only one game has been announced for season one – Crankin's Time Travel Adventure – which was developed by Keita Takahashi (creator of Katamari Damacy). Players will use the crank to control the flow of time, both forward and backward. In the game, players will have to get Crankin' to his date with Crankette while avoiding the "ridiculous" obstacles.
Panic is keeping other titles a secret. "We'd like to keep them a secret until they appear on your Playdate," Panic says. "We want to surprise you. Some are short, some long, some are experimental, some traditional. All are fun." However, it is known that the games are being designed by Bennett Foddy (QWOP), Shaun Inman (The Last Rocket) and Zach Gage (SpellTower).
Playdate – all you need to know
Other unique features of the console are a headphone jack, Wi-Fi, Bluetooth, and USB-C for battery charging. The console runs a custom operating system, while the physical dimensions are 74mm ×  76mm  ×  9mm. As of now, there is no information on the processing and storage specifications.
Panic will release the console sometime in early 2020, while the pre-orders will start in late 2019. The Playdate is priced at $149, and it includes a season of the games.
Talking of what's next, Panic says there is "more to come" with "possibilities and surprises, future games and new ways to make them." The company says it will have more to say at the time of the launch, including a list of the countries where the console will be available.
Panic has been in existence for about two decades, and primarily focuses on Mac and iOS games. Its game Firewatch won several awards in 2016 and sold more than a million copies. Currently, the company is working on another game Untitled Goose Game. In this game, which the company is developing in collaboration with developer House House, the players will control a pesky goose.
Updated on