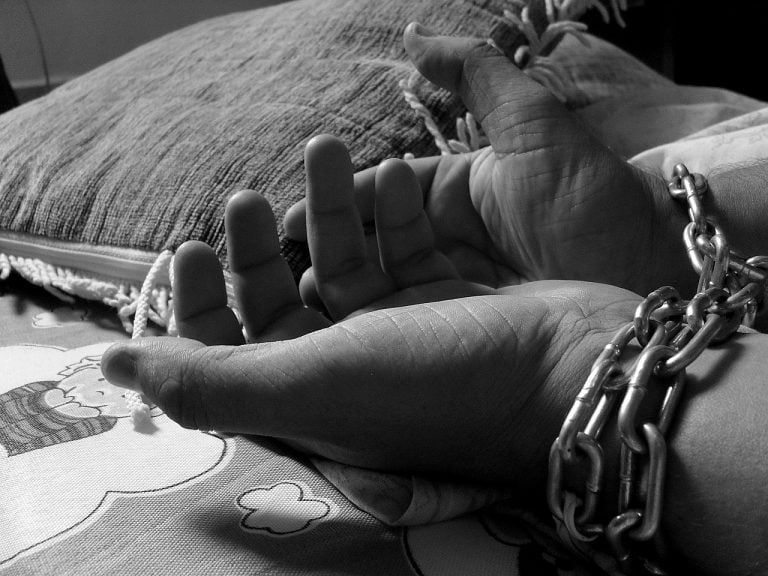 Pakistan Moves On Human Traffickers
In an effective sting in Lahore, Pakistan police broke up a ring of human traffickers that had been sending young women to China. Human trafficking is a real problem throughout the world and this ring is not the first of its kind to be disbanded. According to Reuters Jameel Ahmad said that the arrests in the case included both Pakistani and Chinese nationals. Ahmad is a high ranking official within the Federal Investigation Agency which handles cases like this.
In a statement, Ahmad told reporters "We busted the gang after the FIA received information about increasing smuggling of Pakistani woman to China where they are thrown into prostitution." Pakistan has a strong stand on human traffickers and by preventing this ring from sending more girls to China the government has made a very public stand.
Christians Targeted
Option Trading and the Future of Option Alpha with Option Alpha's Kirk Du Plessis
ValueWalk's Raul Panganiban interviews Kirk Du Plessis, Founder and CEO of Option Alpha, and discuss Option Alpha and his general approach to investing. Q1 2021 hedge fund letters, conferences and more The following is a computer generated transcript and may contain some errors. Interview with Option Alpha's Kirk Du Plessis
According to Ahmad the human traffickers arrested are just part of a larger problem. He said that these gangs tend to target Pakistan's Christian minority and often use fake marriages and other ploys to get their prisoners into China. In a report given to the government last week it was noted that the pattern of smuggling young women across the border matched that of several other Asian countries.
China And Pakistan Cooperate
China and Pakistan are both working together to try and stem the tide of illegal human trafficking between the two countries. One of the problems is that cross border match making services promise the young girls a happily married life. However, the reality that awaits them upon arrival is often that of sexual slavery and abuse.
Break In The Case
Ahmad said that the biggest break in the case came last week during a raid he led with police on a wedding in the city of Faisalabad, Pakistan. The wedding was anything but real, as the priest was a fraud. He was arrested, as were a Chinese man and woman. The ceremony was intended to trick the unsuspecting young Christian bride, leading her into a life of pain. The human traffickers arrested at the wedding admitted that "they have sent at least 36 Pakistani girls to China where they are being used for prostitution." Most of the victims are believed to be Christians from the province of Punjab.
Officials Working To Stop Trafficking
Ahmad and other Pakistani officials are working to stop the human traffickers who are supplying young women to China. This latest bust is a major breakthrough for them in this endeavor. Hopefully Pakistan will be successful in shutting down operations like this in the future, as it will undoubtedly spare many young women from a lot of pain.