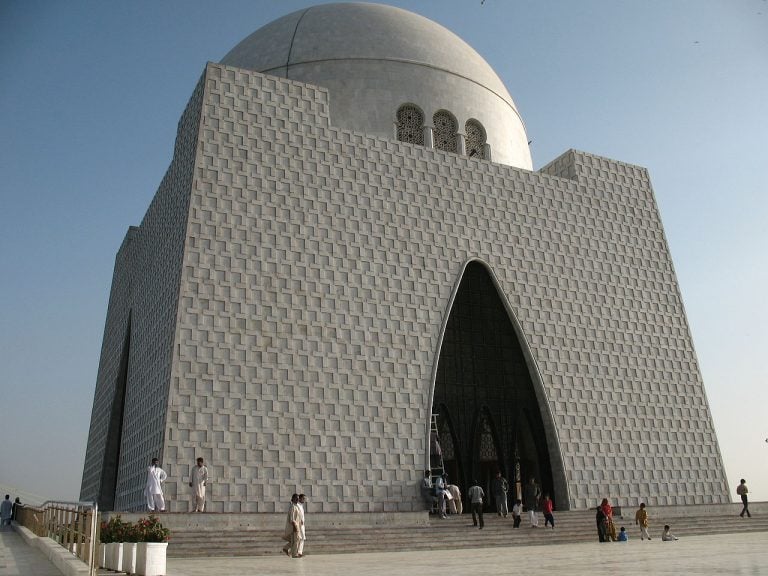 Pakistan has sealed a deal with the International Monetary Fund. Pakistan's IMF deal is for a US$6 billion Extended Fund Facility over 39 months. That's at the low end of expectations. The fund's executive board will grant final approval after pre-program activities are implemented. Analysts are now weighing in on Pakistan's IMF deal, and some say the nation will sacrifice some economic metrics in the short term to capture a long-term benefit.

Details on Pakistan's IMF deal
Credit Suisse analyst Fahd Niaz noted in a report this week that the deal is similar to the one reached with the IMF in 2013, although the package is smaller. This will be the 22nd IMF deal Pakistan has reached with the agency, and it comes only three years after the end of the last one.
He also said fiscal management is extremely important, adding that the fiscal 2020 budget is due early next month and represents a first step toward fiscal management. The budget will target a primary deficit of 0.6% of GDP via a scale-back of tax exemptions, improved administration and other reforms. Gas and electric prices will also be raised. To improve balances over the longer term, officials will also be looking at the mechanism for allocating resources between the provincial and federal governments.
London Quality Growth Investor Conference: Buy Dassault Systemes
At this year's inaugural London Quality Growth Investor conference, Denis Callioni, analyst and portfolio manager at European investment group Comgest, highlighted one of the top ideas of the Comgest Europe Growth Fund. According to the speaker, the team managing this fund focus on finding companies that have stainable growth trajectories with a proven track record Read More
Niaz believes one major concession granted by Islamabad is the "marked-determined" exchange rate, which he believes increases the possibility of a sharp depression of the rupee in the coming weeks. He also expects another leg of monetary tightening as the IMF wants to see the central bank become operationally independent. He predicts an interest rate hike of 50 to 75 basis points at the time of the May review.
Slower growth expected now
Capital Economics Senior Asia Economist Gareth Leather said in a note this week that he expects Pakistan's IMF deal to cause its growth to slow in the short term. He traces the South Asian nation's current problems to early 2016. He said the nation's economy was overheating as construction-related imports linked to the China-Pakistan Economic Corridor increased.
These two moves resulted in a "sharp widening" of Pakistan's current account deficit, he explained. In order to slash that deficit, officials have allowed the rupee to drop off sharply and aggressively raised interest rates. Leather predicts more tightening and currency weakness, saying they "look inevitable."
He notes that tightening fiscal policy should benefit the nation's economy in the long term, but reducing spending and raising taxes will slow economic growth. He expects Pakistan's GDP growth to slow from 5.8% between July 2017 and June 2018 to 2.5% for fiscal 2019 and 2020.
Higher inflation predicted
Leather also points out that slashing subsidies on gas and electric prices will cause a sharp increase in inflation in the short term. Headline inflation was at 8.8% year over year last month, which is well over the central bank's target of 6%.
He looks further out at interest rate increases than Niaz did and predicts another 125 basis points of policy rate hikes by the end of the year. However, he adds that the fight against inflation should receive some assistance from the announcement that Pakistan's central bank will receive more autonomy from the federal government.
Like Niaz, he also predicts depreciation for the rupee, noting that Islamabad agreed to allow market forces to set the exchange rate. He believes this decision specifically will trigger additional depreciation. He also said that a weaker exchange rate should gradually reduce the deficit, but for now, it will pressure prices more.
Long-term improvements from Pakistan's IMF deal
Leather also notes that Pakistan's IMF deal comes with a number of "structural reforms," or strings, attached. He believes that if all the organization's demands are met in full, the nation's long-term economic prospects should increase. In addition to renewed emphasis on the removal of tax loopholes, fighting tax evasion and broadening the tax base, he predicts that some state-run industries will also be privatized.
He sees inefficiencies in state-owned enterprises (SOEs) as "a major drag on the economy's long term growth prospects." In fact, he said SOEs' losses represent another big part of the government's financial problems.
Leather also notes that the IMF wants to see Pakistan's business environment improve. The nation currently "performs very poorly" on a number of surveys which measure the quality of a country's business environment, he said. Specifically, he mentioned the World Bank's Doing Business Report and Transparency International's Corruption Perceptions Index.
"A number of simple changes, such as reducing the number of steps required to register a new business, or making it easier for companies to hire and fire workers could make a big difference," he wrote.
More transparency in dealings with China expected
The Capital Economics economist also predicts that Pakistan's IMF deal will come with an insistence for more transparency in the nation's dealings with China, although he also pointed out that there was no mention of this in the agency's statement about the loan.
"Although CPEC has already contributed to an improvement in the country's road network and has also helped alleviate chronic energy shortages, the financial conditions of some of the projects are thought to heavily favour the Chinese, with some reports suggesting that China is demanding a guaranteed return of over 25% from some of its investments," Leather wrote. "While we don't think Pakistan will pull the plug on Chinese money, greater IMF involvement is likely to lead to a slowdown in the pace of investment."
Updated on