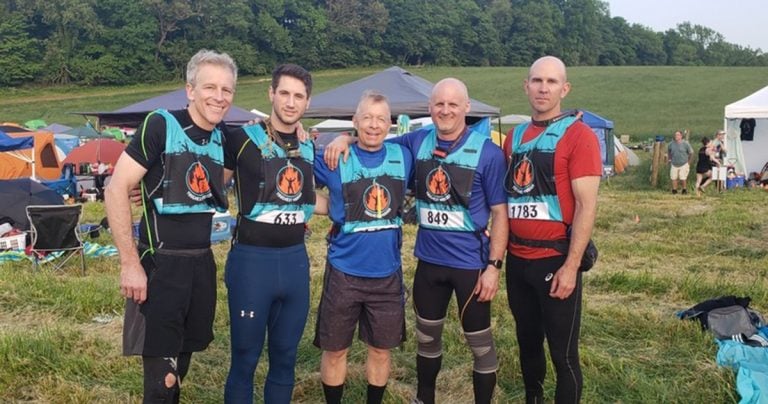 Whitney Tilson's email too investors discussing Mallinckrodt getting destroyed; he ran 44 miles last weekend; Why he does a few extreme races/climbs each year.
1) It's good to see pharma firm Mallinckrodt getting destroyed today, down more than 25%, on this news: Mallinckrodt PLC (NYSE:MNK) Tumbles After Filing a Lawsuit Against the HHS on Acthar Gel.
Q1 hedge fund letters, conference, scoops etc
Consistency is what makes the top 50 best-performing hedge funds so strong
Every month and quarter, multiple reports on average hedge fund returns are released from several sources. However, it can be difficult to sift through the many returns to uncover the most consistent hedge funds. The good news is that Eric Uhlfelder recently released his "2022 Survey of the Top 50 Hedge Funds," which ranks the Read More
This was yet another scam I figured out years too early and got crushed on the short side, back when it was Questcor. Over a few years, the stock rose from $2 to where Mallinckrodt bought it at $86 in 2014 – in spite of numerous warnings from short sellers. (Special hat tip to Citron's Andrew Left and Chris "Quoth the Raven" Irons; it was also covered in Barron's and the New York Times as early as 2012: Questcor Finds Profit for Acthar Drug, at $28,000 a Vial.) It ranks as one of the most frustrating shorts of my career – and there were many!
It is the story of HP Acthar Gel, one of the greatest frauds ever perpetrated on the American health care system, underscoring how screwed up and easily "gameable" it is. This makes what Martin Shkreli did at Turing Pharmaceuticals – when he bought the American marketing rights to Daraprim and took its price from $13.50 to nearly $750 a pill overnight – look like child's play.
The scumbags at Questcor bought the rights to a more-than-half-century-old, non-patent-protected drug (HP Acthar Gel), which only had FDA approval for treating infantile spasms, a tiny market. Then they jacked the price from $40 a vial more than a decade ago to $39,000 today. This single drug is nearly bankrupting many cities, as this 60 Minutes report shows: Prescription Drug Price Fixing.
Wow, they must have discovered that Acthar Gel cures cancer or something like that, right? Nope... To simplify this complex scheme, Questcor took roughly a third of the proceeds from increasing the price by nearly 100,000% and used it to essentially bribe doctors to prescribe the drug "off label" for much more common diseases like multiple sclerosis and rheumatoid arthritis – despite the fact that it doesn't have FDA approval for those conditions. (If you want to read some slippery language, check out Mallinckrodt's web page on Facts About Acthar Gel.)
Mallinckrodt's stock peaked at $130 four years ago and is now trading below $10. With an $800 million market cap, $5.7 billion of net debt, and regulators finally cracking down on the Acthar Gel scam, this company will likely soon file for a well-deserved bankruptcy. Hopefully, some of the people behind this scam go bankrupt and/or get thrown behind bars.
2) I ran 44 miles in a 12-hour Tough Mudder race last weekend. I posted a brief description and a few pictures on Facebook here and a full write-up here.
Here's a picture of me and the buddies I ran with: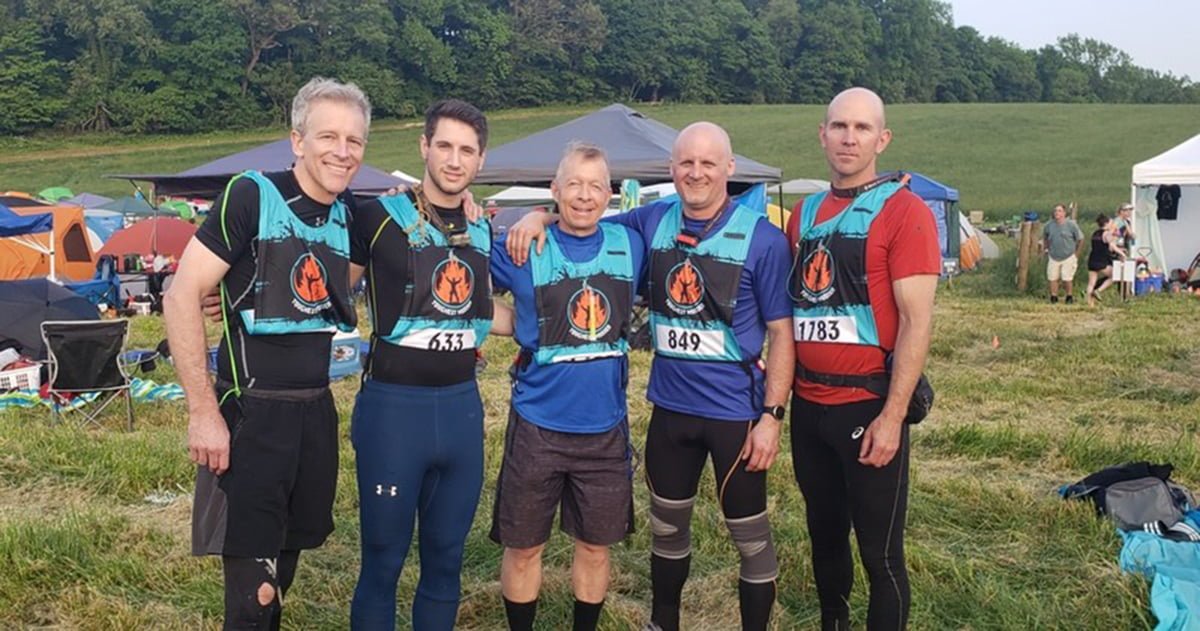 3) I do a few extreme races/climbs each year for a handful of reasons:
While I often suffer a lot during and after (I'm not walking very well today), I love doing them. There's incredible beauty in being on a mountain or running through the woods in the middle of the night under a full moon, and I feel a real sense of accomplishment when I finish.
They build mental strength and resilience, which are helpful in all aspects of life.
I feel a sense of peace during these activities, as they are one of the few times during a year when I'm not on my computer or phone.
It's a great bonding experience with the friends I do them with.
I do one epic climb each year as a fundraiser, raising more than $100,000 for my favorite charity, KIPP charter schools in NYC.
Upcoming races motivate me to do hard workouts pretty much every day. This keeps me in great shape, which has many benefits: better health and fitness, lower risk of many diseases, and a longer life expectancy – no surprises here. It also leads to more energy and self-confidence, lower stress, better sleep, and more happiness. Physically active people are half as likely to be depressed.
But wait, there's more: Studies show that exercise increases your memory, learning, creativity, productivity, and self-control. Many people stop using their credit cards quite so often. They procrastinate less at work. They do the dishes earlier in the day.
In short, once you start to change your exercise habits, it sets off a chain reaction that changes other habits as well. So get in the habit of regular exercise by finding something that you like. I mix it up a lot and do different things every day. My wife is a creature of habit – she gets up early every morning to work out on an elliptical machine at the gym. Do whatever works for you!
My write-ups of my most epic adventures over the last few years are posted here.
Best regards,
Whitney
Updated on