We have already heard and seen smartphones and TVs with flexible OLED displays. Now one luxury fashion brand has introduced the same technology in fashion accessories. If you think this fashion accessory is a smartwatch or smart band, then you are mistaken. It's OLED-screen handbags from Louis Vuitton.
OLED-screen handbags from Louis Vuitton
Louis Vuitton has introduced a couple of handbags featuring flexible AMOLED displays with a 1,920 x 1,440 resolution. The luxury fashion brand revealed two prototype handbags at LV's Cruise 2020 runway show in New York City.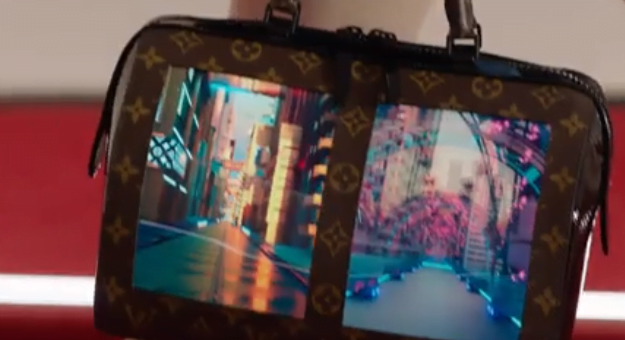 "Fusing cutting-edge technology with the Maison's signature savoir-faire, the new canvas displays moving images while taking the form of some of Louis Vuitton's most iconic bags," the description of the bags on Louis Vuitton's website states.
This Tiger Cub Giant Is Betting On Banks And Tech Stocks In The Recovery
The first two months of the third quarter were the best months for D1 Capital Partners' public portfolio since inception, that's according to a copy of the firm's August update, which ValueWalk has been able to review. Q2 2020 hedge fund letters, conferences and more According to the update, D1's public portfolio returned 20.1% gross Read More
One of the bags is fitted with a single screen, while the other has two screens. The bag with one display features a touchscreen. The OLED displays showed videos of colorful urban visualizations at Cruise 2020, but a video on Instagram showed one of the bags with a scrolling web browser.
It isn't clear what purpose these tech-enabled handbags will serve. However, a company spokesperson told Engadget that the idea is "to think of the handbag as an extension of the smartphone." Louis Vuitton refers to these handbags as "Canvas of the Future."
Louis Vuitton's handbags use screens provided by Royole. It is the same company which came up with the world's first foldable smartphone, called the FlexPai. Even Royole showed a prototype purse at CES this year.
It is not known if these OLED-screen handbags will ever pass the prototype stage. If they ever became available publicly, don't expect them to be cheap. Louis Vuitton's wireless earbuds carry a price tag of about $1,000, while its Tambour Horizon smartwatch starts at £2,125.
OLED technology is brighter and more power efficient
OLED (Organic Light Emitting Diode) technology offers a brighter, higher contrast display and faster response times. Additionally, OLED displays provide wider viewing angles and use less power than LEDs. Since they are self-illuminating, they do not need a backlight, and thus, they consume less power.
OLED displays are made using a layer of organic material placed between two conductors. When an electric current passes through these conductors, the organic material produces light.
OLED displays are commonly used in smartphones, TVs, wearables, tablest and computers, industrial and professional equipment, appliances, gaming consoles, fashion accessories and other consumer electronics.
What you need to know about the OLED market
MarketWatch reports that the OLED display industry is in the developing stage currently with the bulk of production concentrated in Korea. Samsung and LG are the biggest manufacturers of OLED displays. Other players include EDO, which was established in 2012 in China, and JOLED, a joint venture of Japan Display, Sony and Panasonic.
The news site adds that revenue from the OLED display market is expected to see a 24.4% CAGR over the next five years. The overall market for the technology will likely grow from $27500 million in 2019 to 82000 million by 2024.
IDTechEx Research reported that the OLED industry was worth $25.5 billion last year and will increase to $30.3 billion this year. From 2016 to 2018, the industry has already seen more than $15 billion in investments from several countries, including China, Korea, Japan and Taiwan.
Use of OLED screens in phones accounted for 81% of the revenue for the OLED industry last year, while TVs formed 16% of the revenue. Although TVs represented just 16% of the revenue, they accounted for 40% of the market by area of the display. Wearables accounted for 2% of the revenue of the OLED display market and 0.4% by area in 2018.
"Therein is the challenge for larger area displays – cellphones have smaller displays and can command premium margins, but larger devices (including tablets) typically have lower price points and lower margins but need larger, more expensive screens (albeit with lower resolution)," IDTechEx said.
According to UBI Research, the overall OLED market is expected to grow by 13.8% this year to reach $32.2 billion in annual revenue. Last year, the market size was $28.3 billion, an increase of 7.1% from $26.4 billion in 2017.