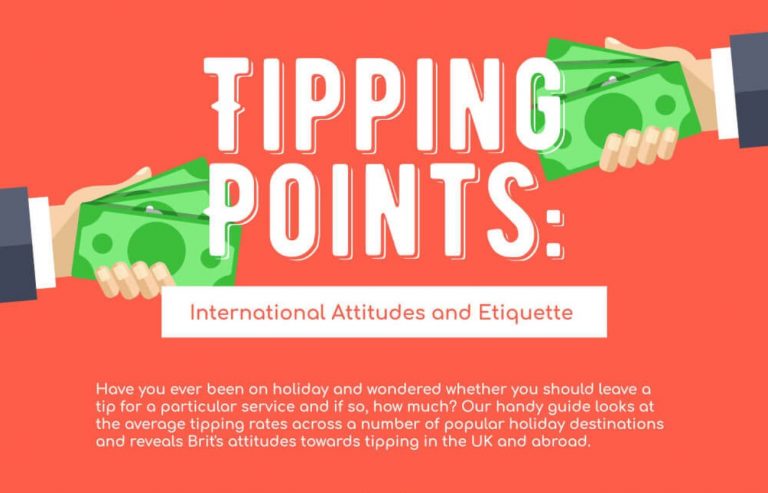 Sheffield has been labelled the UK's least generous city in an all-new study that explores people's generosity habits.
Sheffield residents would be least likely to leave a tip when dining out, reveals an all-new study that explores people's generosity habits.
GrizzlyRock: Long Thesis For This European Travel Company [Q1 Letter]
GrizzlyRock Value Partners was up 16.6% for the first quarter, compared to the S&P 500's 5.77% gain and the Russell 2000's 12.44% return. GrizzlyRock's long return was 22.3% gross, while its short return was -2.9% gross. Compared to the Russell 2000, the fund's long portfolio delivered alpha of 10.8%, while its short portfolio delivered alpha Read More
Q1 hedge fund letters, conference, scoops etc
The survey, of over 2,000 British adults, shows that almost half (47%) of those in Sheffield would rarely leave a tip in a restaurant, even if they received good service.
Conducted by travel experts Big Domain, the study also names Brighton as the most generous region, with over half (52%) of its residents always leaving a tip up to 10%, followed by Liverpool and Bristol.
Almost a quarter of adults surveyed (24%) admit to never leaving a tip for any kind of service at all, and for those that do, the average tipping rate is between 6-10%. Younger people appear to be the most generous, with those aged between 16-24 tipping between 16-20% on average in a restaurant. The most 'tight-fisted' age group is 55 years and over, with 16% leaving no tip at all.
43% of people said they feel uncomfortable when a service charge is automatically added to their bill, and over a quarter (26%) will not leave a tip if they don't believe it will go to the individual that served them. 1 in 10 people admit they would 'rather keep the money for themselves' than add it to the bill, and a further 10% said they always leave a tip because they think it's 'polite' and the 'right thing to do'.
Top reasons people would demand money is taken off the bill in a restaurant:
Finding foreign object(s) in food (56%)
Receiving cold food (49%)
Receiving something different from what they ordered (42%)
Poor quality food (35%)
Service taking too long (28%)
More men than women (14% vs 11%) don't tip anything at all when dining out in the UK, and for other services, people are most likely to tip their taxi drivers (35%), hairdressers (27%) and hotel staff (15%). People rarely leave a tip for their milk delivery drivers (4%) and labourers such as carpenters (4%).
People's tipping habits do, however, change when abroad, suggesting that generosity is increased when on holiday. For example, just 6% of respondents said they don't leave a tip in a restaurant when on holiday, compared to 24% that don't when dining in the UK.
Men and women also tend to become more generous towards other services abroad and tend to tip hotel staff 50% more when on holiday than they would to hotel staff in the UK. (34% VS 15%.) This is also the case for bar staff, with just 12% of people tipping them in the UK and 20% that would when abroad.
The mains reasons people would not leave a tip for various different services or products both in the UK and abroad is if they received poor quality of service (57%), because of poor manners/ rudeness (55%), bad hygiene (40%) or because they felt the service or product was already overpriced (32%).
The information, which explores attitudes and etiquette around tipping rates across a number of popular holiday destinations, shows the average/recommended service charge for each country and compares it with the amount that people would tip when holidaying there.
The average tipping rate that should be left in these popular holiday destinations is:
Destinatination:
Recommended service charge rate
Spain - €3.42 (10%)
Croatia - 12.66kn - 37.98kn (5-15%)
Cyprus - €2 - €3
USA - $5.83 - $7.77 (15-20%)
Dubai - AED14.27- AED21.41 (10-15%)
Greece - €1.70 - €3.42 (5-10%)
Italy - €3.42 - €5.12 (10% - 15%)
Thailand - 121.26 Baht - 181.89 Baht (10-15%)
Portugal - €3.42 (10%)
Australia - $5.4551 (10%)
*Based on a £30 (or equivalent) meal.
41.3% of Brits said they think that tipping in the US is compulsory, and although it isn't, you are encouraged to do so as many servers rely on tips for income.
Jo Price, PR Manager of Big Domain comments on the findings: "Although some of the tipping etiquette trends in our research may appear shocking and even a little unreasonable, it's important to understand that expectations differ widely from destination to destination.
With this in mind, we highly recommend doing as much research as you can before your trip to find out both the average tipping rate in the area, as well as other common customs that could be considered rude in other countries.
If you are on holiday and still unsure, try to observe other locals or ask a trusted source such as a concierge or your tour guide operator for their tips on how to avoid any cross-country offences."
The information comes following the government's plans put forward last October (2018) to legally ban restaurants from keeping tips from staff. This followed the revelation that many leading high street brands routinely claimed up to 10% of tips paid by card, rather than paying them to staff in full.
With tipping rules varying by country and as many as one in three travellers not knowing how much to tip abroad, it's no surprise that there's so much confusion. The handy guide reveals tipping expectations around the world and offers guidelines on how to navigate different situations and cultures.
Big Domain surveyed 2,026 respondents in February 2019. Results determined from multiple choice answers.