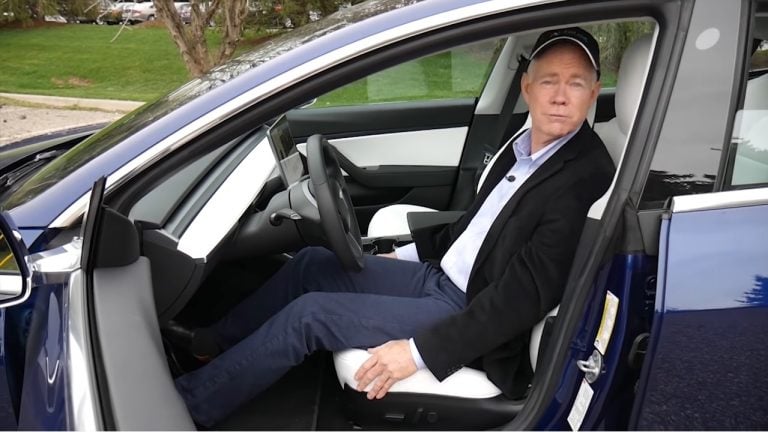 Whitney Tilson's email to investors discussing John McElroy (Autoline.tv) tests the Tesla Inc (NASDAQ:TSLA) Model 3; wildly over-hyped Autopilot.
From a friend:
Q1 hedge fund letters, conference, scoops etc
Here's what Charlie Munger had to say at the Daily Journal meeting
Charlie Munger spoke at the Daily Journal Corporation's Annual Meeting of Shareholders today. Although Warren Buffett is the more well-known Berkshire Hathaway chief, Munger has been at his side through much of his investing career. Q4 2020 hedge fund letters, conferences and more Charlie Munger's speech at the Daily Journal meeting was live-streamed on Yahoo Read More
It took 18 months, but finally the Dean of the Detroit Auto Press Corps, John McElroy, spends a week driving the Tesla Model 3:
It is nowhere as detailed as Alex Dykes' extremely detailed review, but it's from a guy who has 35+ years of experience test-driving cars and interviewing positively every person in the business, all the way back to Enzo Ferrari (born 1898).
It's not a very long review, but if you want to make it even shorter and skip to just one nugget, go to the 9 minute mark and watch the final minute where his screen goes haywire, but he's able to successfully reboot.
He goes through the car in a common-sense way that is extremely useful for answering your most important question from a man with unmatched comparative experience.  He has tested over 3,500 cars since right about the time of Jimmy Carter wearing a sweater at 1600 Pennsylvania Avenue.
My comment:
Watch what he says about Tesla's Autopilot starting at 8:15. Further evidence that it's wildly overhyped. Excerpt:
(Approaching a cloverleaf exit with Autopilot on.) "It won't do it. See, this is where I'm disappointed. It could not handle this cloverleaf. It wanted me to put more pressure on the steering wheel and that turned the system off. So it's still not that easy to use.
So, overall, Autopilot can be pretty impressive. There are certain situations where it handles really well, such as changing lanes automatically. But there's other things that make this not all that easy to use. In fact, I'd say if you've got Autopilot on, you'd better really pay attention to what the car is doing because it ain't as "auto" as they say it is.