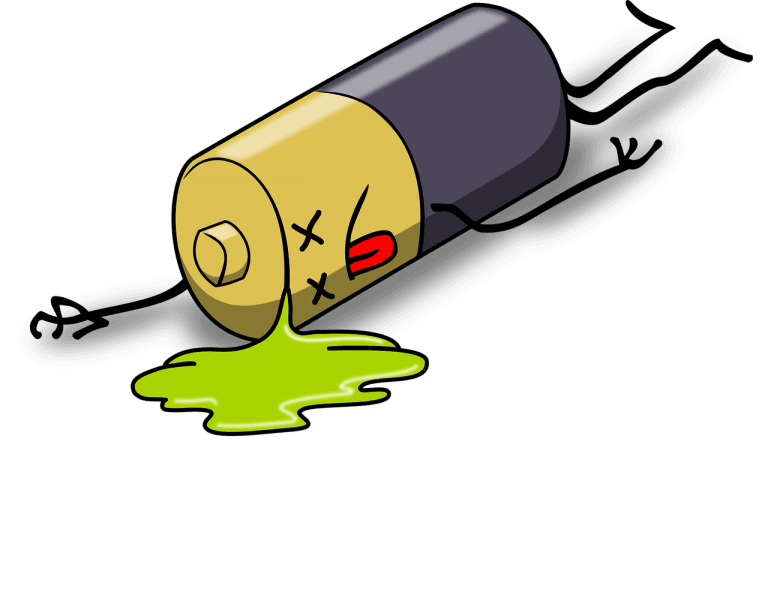 The battery life of iPhones has always been in question; the iPhone throttling scandal is a good example of that. Now doubts over Apple's iPhone battery life claims have been raised by the UK consumer watchdog "Which?"
iPhone battery life well below Apple's claims
Which? in its tests found that Apple is greatly overestimating the iPhone battery life. This overestimation is not just limited to one or two iPhone models, rather various iPhone models, including the iPhone XR. In fact, the watchdog group in its tests found that the iPhone XR battery life is falling well short of Apple's claim of 25-hour talk time.
The consumer group carried out tests on nine recent iPhone models. All the nine models under performed when it came to battery life, offering 18-51% less battery life than what is claimed by Apple. The iPhone XR performed the worst in the battery life test.
Odey Discusses Howard Marks' Astute Observation On Why Hedge Fund Alpha Is Increasingly Rare [January Letter]
According to a copy of the firm's January investor update which ValueWalk has been able to review, the Odey Asset Management Odey Special Situations Fund returned 7.7% in January, outperforming its benchmark, the MSCI World USD Index, by 8.7%. Q4 2020 hedge fund letters, conferences and more The $60 million fund, which Adrian Courtenay manages, Read More
Which? found that the iPhone XR battery life lasted only for 16 hours and 32 minutes compared to Apple's claim of 25 hours of talk time. This comes as a surprise as the iPhone XR has been praised by reviewers and owners for its battery life.
Apple was quick to refute the iPhone battery life claims of Which? In a statement to Business Insider, Apple said we "stand behind our battery life claims" and that it rigorously tests its products.
"With tight integration between hardware and software, iPhone is engineered to intelligently manage power usage to maximize battery life," Apple said.
How other phone makers performed?
Which? also refuted the claims of other smartphone manufacturers when it came to battery life. The consumer watchdog also pointed out HTC's talk time claims, but not to the same level as Apple's. As per the agency, HTC's talk time claims were on an average five percent times higher.
"Differences in setup and testing environments may result in some variation to stated talk time figures," HTC said in a statement to Which?
On the other hand, the agency found Samsung, Sony and Nokia underestimating the battery life claims. The agency praised the Xperia Z5 Compact for offering 25 hours and 52 minutes of talk time, which is about 9 hours more than Sony's 17-hour claim.
Which? did not share many details on its testing methods. The agency only said that it used fully charged phones and made phone calls at regular intervals until the battery fully drained out. A point to note is that the agency made no mention about the screen brightness, notifications or background processes on the phone that it tested.
The battery life of a phone depends on various factors, such as how you use your phone, screen brightness, app usage, amount of notifications one gets and more. Moreover, if a user frequently uses a phone in areas with poor cell service, their battery may drain more quickly.
How to fix battery issues with the iPhone?
If you are also facing issues with your iPhone's battery life, then there is no need to panic. Issues with battery life could be a temporary thing and you could fix it on your own. There are a couple of tricks that can help you to fix the battery issues.
The first trick is to wait for a few days. It is usually seen that when you restore from backup or set up a new phone or update to the latest iOS version, your phone eats up a lot of battery. One can expect a lot of strain on the battery when downloading apps, games, mail, photos and other content.
While downloading apps, the Wi-Fi feature stays on for a longer time and the iOS search system also takes up a lot of burden. Moreover, some apps build their own libraries and databases, resulting in constant use of radios and processors, thus leading to power consumption.
So, if you have upgraded to a new iPhone, or updated to the latest iOS, or even restored your phone, give your phone a day to two to return to normal.
Even after waiting for a day or two, if your iPhone does not return to normal, you can try by resetting your device. This is the oldest trick for troubleshooting, and most of the time it works. To reset your iPhone (iPhone 8 and later) quickly click and release the Volume Up button, then click and release the Volume Down button, and then press and hold the Side button.
Once your phone reboots, check if the battery life is as per your expectations or not. If not, then you must report the issue to Apple.