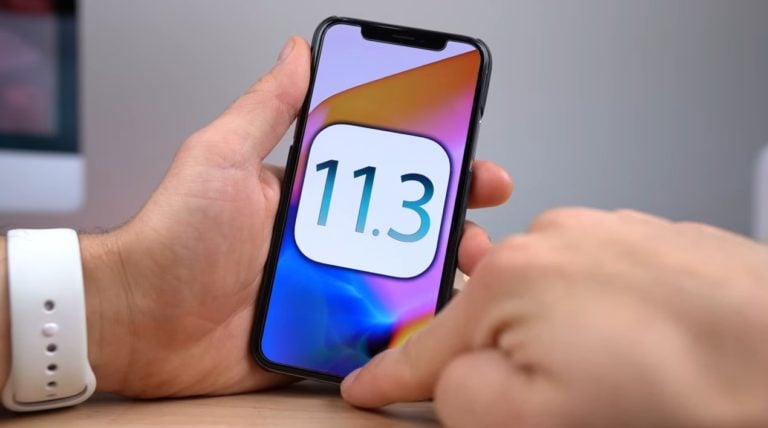 iOS 13 features are a hot topic among developers and end users alike. The newest version of iOS is always anticipated by app developers and this one promises to be awesome! Apple's WorldWide Developers Conference is coming soon and developers are already getting ready for a fun week of testing out the new operating system.
iOS 13 Features Could Be Better Than Ever
During the WWDC last year Apple revealed iOS 12 and it seemed to be focused solely on stability and functionality. That seemed to hit the spot with end users at the time, but this year promises to be different. Apple product owners want something new, improved, and earth shattering. iOS 13 features will almost certainly be designed to be eye catching and user friendly.
Dark Mode
Dark mode is a feature that was introduced by Apple on its Mac OS, Mojave. Users and developers alike have expressed the desire for Dark mode for iOS devices for several years now. According to latest reports, iOS 13 features could include a system wide dark mode. If this is true, then the looks of iOS 13 will be drastically different from what we have seen in previous editions.
Crypto Hedge Fund Three Arrows Blows Up, Others Could Follow
A few years ago, crypto hedge funds were all the rage. As cryptocurrencies rose in value, hundreds of hedge funds specializing in digital assets launched to try and capitalize on investor demand. Some of these funds recorded double-digit gains in 2020 and 2021 as cryptocurrencies surged in value. However, this year, cryptocurrencies have been under Read More
New Gestures
Along with the dark mode feature, Apple is rumored to be bringing new gestures with the iOS 13 features and these could change the way you use your devices. One of the gestures is a do/undo feature that will require a 3 finger motion to accomplish. This is reported to be just one of several new gestures designed to make the system much more functional and user friendly than before.
Multitasking
Apple has long been a front runner in the perpetuation of multitasking within their devices. This will continue with iOS 13 features being designed with this ability in place. Using multiple apps, checking social media, and keeping up with tasks on your to do list will be easier than ever. The end goal seems to be a system that allows your device to be an all in one package that gives you control over your day.
USB Mouse Support For iPad Pro
Apple is believed to be planning the release of USB mouse support for the iPad Pro as one of its iOS 13 features. If this is the case, then using your iPad will be easier than ever before. This will most likely be an accessibility feature, and no doubt, most iPad Pro owners will take advantage of it.
New Volume HUD
Many users have repeatedly complained that Apples volume HUD is annoying, intrusive, and a down right pain to deal with. They will be happy to know that iOS 13 features include a revamp for this particular part of the OS and it will make it much easier to deal with.
Safari and Mail App Enhancements
Apple's browser, Safari, will also be getting some new features in the iOS 13 update. This should make it more user friendly, simpler to navigate and also easy on the eyes. Along with this, expect your mail app to get an update as well.
New Animojis
There will also be a wide variety of new emojis to choose from. These will include animated emojis, which are quickly becoming popular on apps in both iOS and Android. iOS 13 features will most likely surpass many 3rd party apps in this area, as Apple is intent on capturing the teen and young adult audience, as their primary market.
When Is The Launch?
WWDC will be when developers can get a first look at all of the iOS 13 features, as well as download pre-release beta seeds. This gives them a leg up on the general population, but no doubt the launch will come in September. Apple has a very predictable pattern when it comes to releasing their products, which keeps their market audience at the ready to get the latest updates. We will keep you posted as more facts emerge.
Updated on