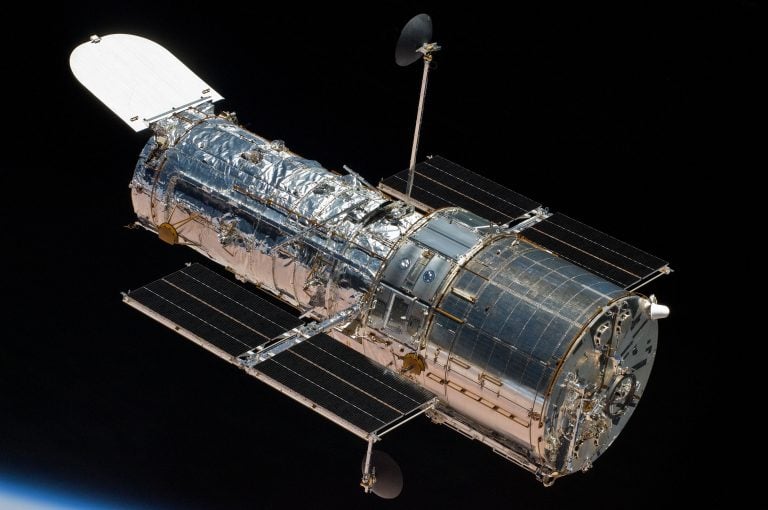 Hubble Telescope launched by Pakistan: Fawad Chaudhry gets it wrong
Pakistan has been in the news daily for the last few months. However, the latest report from Pakistan is nothing short of humorous. RT reports that Pakistan Minister Fawad Chaudhry has claimed that the Hubble telescope was put in space by Pakistan's SUPARCO and not NASA. While quoting facts and statistics it is not uncommon for a mistake to be made. However, this particular mistake is one of epic proportions.
While speaking to the press on Sunday, Chaudhry called Hubble the "world"s biggest telescope…" He also noted that it was "sent into space by SUPARCO." It did not take long for social media to catch on to the mistake. Twitter lit up with comments mocking the Pakistani minister for such a huge error.
Pakistan's space program
Pakistan does in fact have a space program, which dates back nearly 60 years. However, they are not as advanced as NASA or the Chinese programs. In spite of what Fawad Chaudhry claims, SUPARCO is most definitely not responsible for the launch of the Hubble telescope in 1990.
Axon Capital Up 60% In 2020; Says These Tech Stocks Are Value Stocks
Axon Capital was up more than 60% for the first 11 months of 2020 after making some changes to deal with the year's challenges. In his delayed third-quarter letter to investors, which was reviewed by ValueWalk, Axon's Dinakar Singh noted that the year was not only "incredibly stressful" but also "successful." Q4 2020 hedge fund Read More
Pakistan launched two remote sensing satellites in 2018, using a Chinese space airfield to facilitate the launches. No doubt, Chaudhry meant to encourage the Pakistani people and convince them of their country's abilities in space. But, claiming to have been responsible for the launch of the Hubble telescope seems to have done more harm than good.
Fawad Chaudhry bio
Chaudhry is new to the position he holds as Pakistan's Minister for Science and Technology. He assumed the role on April 19, 2019. However, he is not new to politics, having previously served as Minister for Information and Broadcasting. He has also been a member of the National Assembly of Pakistan. His political career dates back to 2002, when he failed to win a seat on the Provincial Assembly of Punjab. Since that time he has held multiple roles and served on the cabinets of two Prime Ministers. With this type of experience, the comment regarding the Hubble telescope is a mistake that should never have been made.
What's going on in space?
India has recently been criticized for their test of a missile designed to destroy satellites in low earth orbit. The country performed a test by destroying one of their own satellites. However, NASA and other international agencies have warned India that such tests generate dangerous debris that could affect the space station and other vehicles in low earth orbit. Pakistan is India's closest neighbor, and the test was almost certainly meant to impress Islamabad with military power. Thankfully, India decided to use its own satellite for the test, and didn't destroy an international icon, like the Hubble.