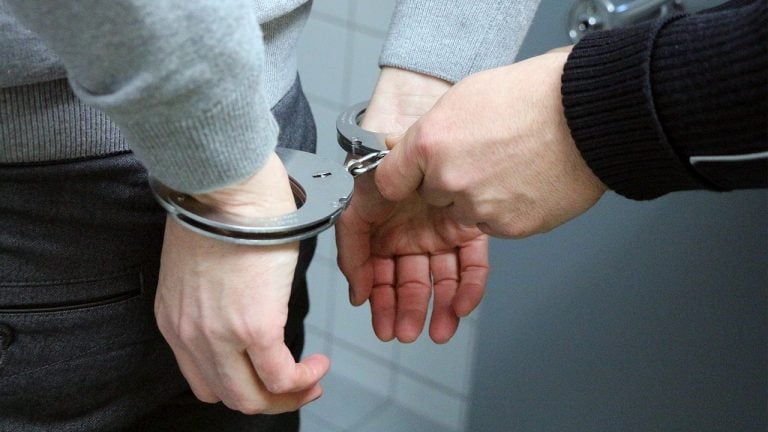 New Trend? – Hopkins Joins Loyola and Arizona in Arresting Protestors; Legal Action – Arrests and Civil Law Suits – May Finally Discourage Criminal Conduct

WASHINGTON, D.C.  (May 8, 2019) –  Johns Hopkins has followed the lead of Loyola and the University of Arizona in arresting students who were conducted illegal protests by engaging in criminal trespass, notes public interest law professor John Banzhaf, who has encouraged legal action against students who break the law – and violate university rules – in order to pressure administrations to meet their so-called "demands."
Q1 hedge fund letters, conference, scoops etc
London Value Investor Conference 2022: Chris Hohn On Making Money And Saving The World
Chris Hohn the founder and manager of TCI Fund Management was the star speaker at this year's London Value Investor Conference, which took place on May 19th. The investor has earned himself a reputation for being one of the world's most successful hedge fund managers over the past few decades. TCI, which stands for The Read More
This morning police arrested students who occupied and then locked down Hopkins' main administration building because they objected to the creation of a university police force to deter crime on and near the campus in this crime-ridden city.
The university's president described the students' criminal activities as a "forcible occupation" and a violation of criminal law, but offered amnesty to those who left the building before arrests were made.
Banzhaf says that higher education may finally be getting smart, and doing what it should have begun doing a long time ago to deter the illegal conduct by a tiny number of students which infringes on the free speech and other rights of students and faculty.
At Loyola, students who deliberately blocked an entrance were arrested and charged with disorderly conduct.
Recently, the University of Arizona said that it planned to charge two students with creating a disturbance to protest the presence of Border Patrol agents on campus.  Its president accused the students of infringing on "free speech" rights.
However, because the threat of arrests and often token fines too often does not deter students from engaging in criminal conduct to pressure universities to agree to their demands, Banzhaf has also suggested that victims consider civil actions for damages against the criminals, especially those who organize their actions.
He notes that leaders of illegal demonstrations can now be sued for damages, pointing out that a federal appeals court has ruled that a Black Lives Matter organizer who led his followers to block a highway as part of an illegal protest can be sued by persons injured as a result; a decision likely to prompt civil law suits against others who help organize illegal demonstrations.
Banzhaf recently wrote that "this decision could open the door for people who suffer as a result of illegal demonstrations - including blockages of streets or bridges, sit ins or other occupations of buildings or businesses, etc. - to sue the leaders, often easily identified through social media, even if they cannot sue the individual protesters who caused the harm or the organization behind it."
JOHN F. BANZHAF III, B.S.E.E., J.D., Sc.D.
Professor of Public Interest Law
George Washington University Law School,
FAMRI Dr. William Cahan Distinguished Professor,
Fellow, World Technology Network,
Founder, Action on Smoking and Health (ASH),
2000 H Street, NW, Wash, DC 20052, USA
(202) 994-7229 // (703) 527-8418
http://banzhaf.net/ jbanzhaf3ATgmail.com  @profbanzhaf
Updated on