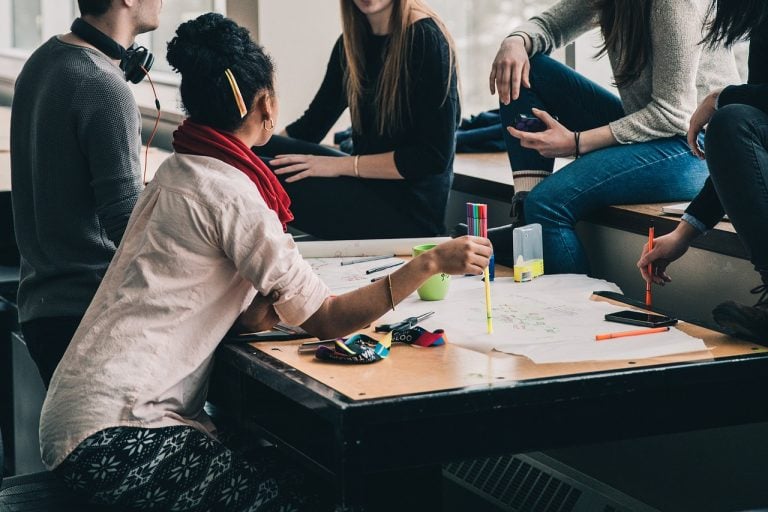 Civil Libertarians, Others, Critical of GWU's New Code; Threatens Freedom of Speech, Due Process, Encourages Anonymous Snitching 
WASHINGTON, D.C.  (May 29, 2019) –  George Washington University [GWU] has just adopted a new student code, but it is being criticized by civil libertarians for threatening student's freedom of speech and due process rights, and bringing back a system which encourages anonymous snitching, reports a college news service.
Q1 hedge fund letters, conference, scoops etc
Seth Klarman Describes His Approach In Rare Harvard Interview
In a rare interview with Harvard Business School that was published online earlier this month, (it has since been taken down) value investor Seth Klarman spoke at length about his investment process, philosophy and the changes value investors have had to overcome during the past decade. Klarman's hedge fund, the Boston-based Baupost has one of Read More
In "University Punishes Students for 'Verbally Abusing' Campus Officials in New Conduct Code," The College Fix notes criticism that the new policy is "kneecapping student defense" in disciplinary matters.
One critic says that in abolishing a hearing before a diverse multi-member panel in favor of having only one person decide guilt or innocence, GWU has adopted "guilt-presuming rules" which, among other things, allow the suppression of relevant evidence by one official.  "It does not allow for cross-examination. It also does not allow parties to see evidence as it's being presented to the fact-finders, hindering their ability to most effectively rebut that evidence. . . . an investigator handling a case alone may make errors or be swayed by bias without anyone else there to point it out."
The Code also prevents students from effectively defending themselves, says GWU law professor John Banzhaf, who noted that "legal representation is not permitted in any proceeding or meeting .  .  . It is hard to see how a frightened 18-year-old student, charged with a serious offense which could lead to his expulsion and thus the end of his college career, can reasonably be expected to defend himself [...] especially when faced with senior faculty members, probably including at least one law professor.
Another reported criticism is that "officials could censor, chill and punish student expression under the new restrictions on 'verbally abusing university officials' and 'lewd and indecent behavior.' These vague terms could be used against both 'legitimately disruptive conduct' or 'subjectively abusive' speech."
Indeed, GWU now has bias response investigators who may initiate disciplinary and other measures upon receiving complaints - often anonymous - of allegedly biased speech.  It replaced what was called an anonymous Pinkerton snitch system which was discontinued after it received adverse publicity.
Thus, for example, recently a student was investigated for using the word "Jew" in a private conversation, says Banzhaf.
Banzhaf also pointed out that, although "GWU has become ground zero for DC-based demonstrations by many protestors," and that violence from such protests has already occurred on campus, "there is no policy right now that 'would prohibit marked or hooded persons (who may or may not even be students) from marching through our campus with lit torches...and/or weapons" as they did at the University of Virginia at Charlottesville and on other campuses.
JOHN F. BANZHAF III, B.S.E.E., J.D., Sc.D.
Professor of Public Interest Law
George Washington University Law School,
FAMRI Dr. William Cahan Distinguished Professor,
Fellow, World Technology Network,
Founder, Action on Smoking and Health (ASH),
2000 H Street, NW, Wash, DC 20052, USA
(202) 994-7229 // (703) 527-8418
http://banzhaf.net/ jbanzhaf3ATgmail.com  @profbanzhaf
Updated on