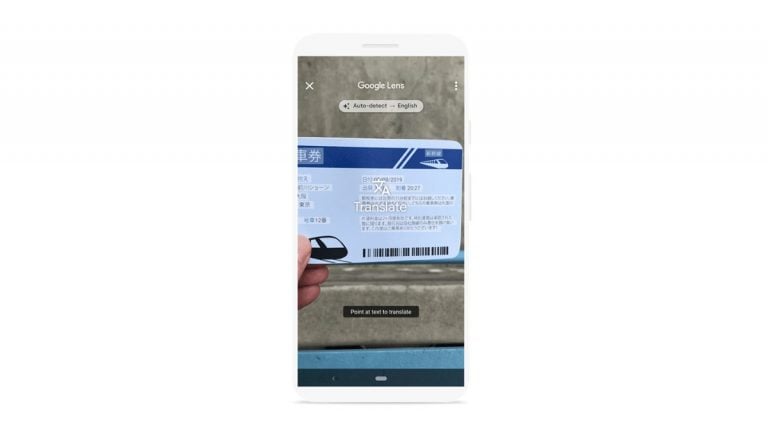 Google Lens Live Text Translation
Google Lens is making communication between people of different nationalities even easier with its new live text translation feature. Utilizing this interesting feature, users can now translate text from upwards of 100 languages. This gives users a valuable new tool to use when traveling in foreign countries. Using this to translate signs, menus, letters, and maps can be very helpful to travelers who do not speak the native language of the country they are in.
How It Works
Google Lens is an interesting topic in and of itself. Using your device's camera you can search for anything you can see. The camera scans an image into Google and searches for similar images. For instance, if you see an outfit you like, you can use the search function to snap a picture of it and then find similar items for sale on the web. However, according to TechJuice, the new live text translation feature might be the most useful addition Google has made to its portfolio yet.
To use the feature, simply point your camera at the top of the text you wish to translate. Select what language you want it translated into. Google Lens live text translation will then overlay the image with the words in your language, allowing you to easily read menus, signs, and even books written in other languages.
Ray Dalio At Robin Hood 2021: The Market Is Not In A Bubble
At this year's annual Robin Hood conference, which was held virtually, the founder of the world's largest hedge fund, Ray Dalio, talked about asset bubbles and how investors could detect as well as deal with bubbles in the marketplace. Q1 2021 hedge fund letters, conferences and more Dalio believes that by studying past market cycles Read More
Google Improving Search
Google has long been the leader in Internet search functionality. Their search engine is perhaps the most popular one on the web. With the advent of Google Lens, the ability to search using images made it easier for users to find information about specific things they could see online. New updates to Google's search algorithms have recently been announced that indicate Google is moving to base most of their focus on mobile devices. The announcement of the live text translation feature is just one part of their push to bring the world to your fingertips through your phone or tablet.
Menu Tool
Google also announced that aside from the live text translation feature, Google Lens would also have a tool that helps you decide what to eat. Point your camera at the menu and you will notice popular dishes are highlighted in the image. You can also read reviews and see pictures of the dish using this tool. These features have been rolled out to all ARCore-compatible devices on both Android and iOS platforms.