Women's sport is undoubtedly on the rise, with greater exposure in the media leading to increasing professionalism across a number of sports. Despite this, there remains a huge gap to fill in gender divisions in terms of inequality and opportunity for female sports stars.
An all-new report digs deep into the facts and figures in an interactive way to compare and contrast the varying levels of opportunity in sport around all the world, to highlight what gender disparity really looks like in sport. There are also significant disparities in earnings between different nations, with UK sports stars coming out on top.
This Tiger Cub Giant Is Betting On Banks And Tech Stocks In The Recovery
The first two months of the third quarter were the best months for D1 Capital Partners' public portfolio since inception, that's according to a copy of the firm's August update, which ValueWalk has been able to review. Q2 2020 hedge fund letters, conferences and more According to the update, D1's public portfolio returned 20.1% gross Read More
[REITs]
Q1 hedge fund letters, conference, scoops etc
The research also reveals how tennis is the sport providing greatest equal opportunity for male and female players, and how NFL provides the worst, with no recognised equivalent women's league for the sport. In addition, Men's soccer attendances dwarf women's by 3800% and there are no female athletes in the top 100 highest-paid list for 2018.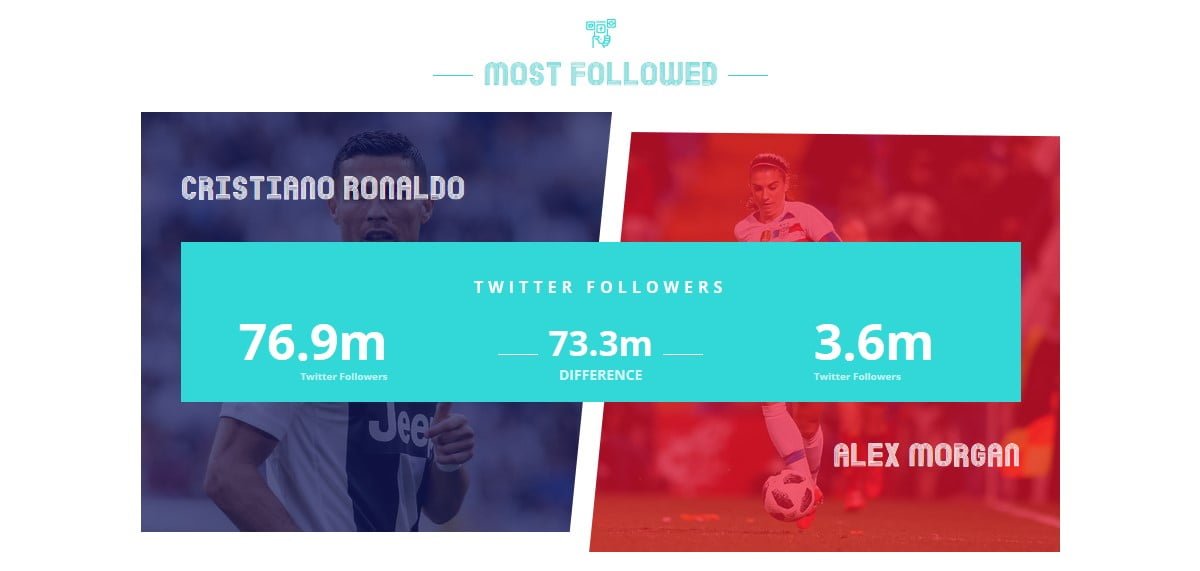 The report also shows key takeaways for Basketball, and while many sports are making substantial advances in gender equality, basketball still has some way to go as proven by this Gender Divisions study into the imbalances in 10 professional sports that compares and contrasts the gender divisions.
Basketball is a hugely lucrative market in America, and LeBron James is one of the most marketable names in the world of sport which sees him bring in a massive £65,000,000 a year in annual salary and endorsements.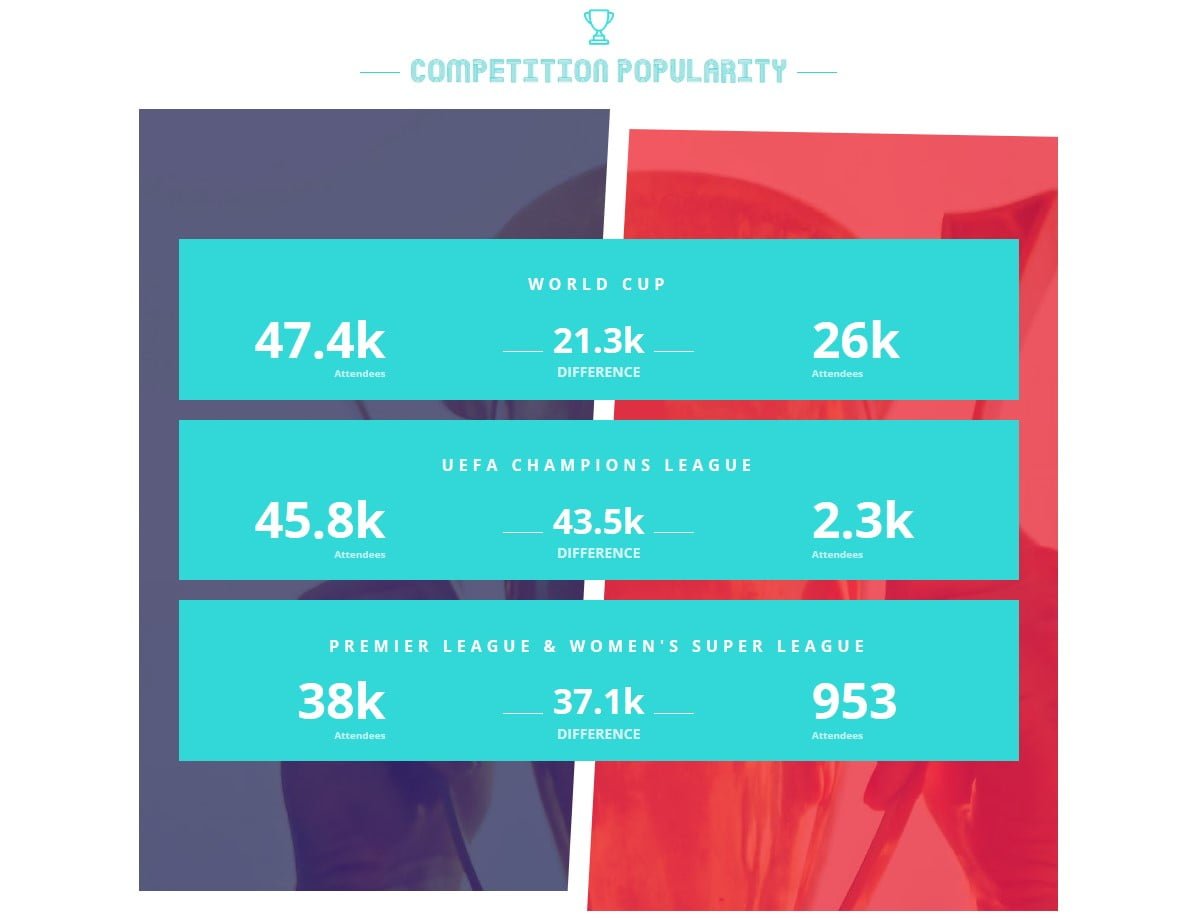 Candace Parker is the best-paid female player and brings in over £2,000,000 every year, but the massive difference of £63,000,000 every year in one of America's most popular sports exposes the inequalities and imbalances between the two genders.
The men's game has much wider coverage across all formats of the media, which unsurprisingly means LeBron has 42,000,000 more Twitter followers than Parker, an indication that the women's game has a much lower profile.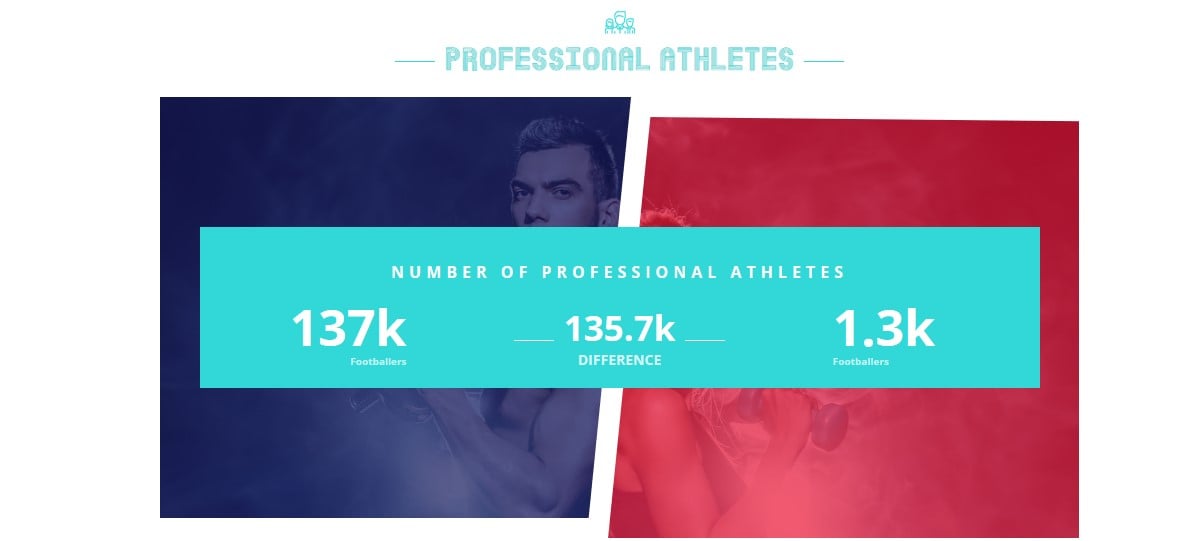 The plight of women's basketball in the US is further highlighted by the attendances of the NBA and its sister competition, the WNBA.
On average, around 18,000 fans piled in to watch an NBA match in 2018, while the WNBA averaged less than half that with just 6,800 in the crowd per match.
Basketball remains a male-dominated sport, with over 4,000 players playing professionally in the European and American leagues, whereas less than 1,000 women play under professional contracts in the same regions.