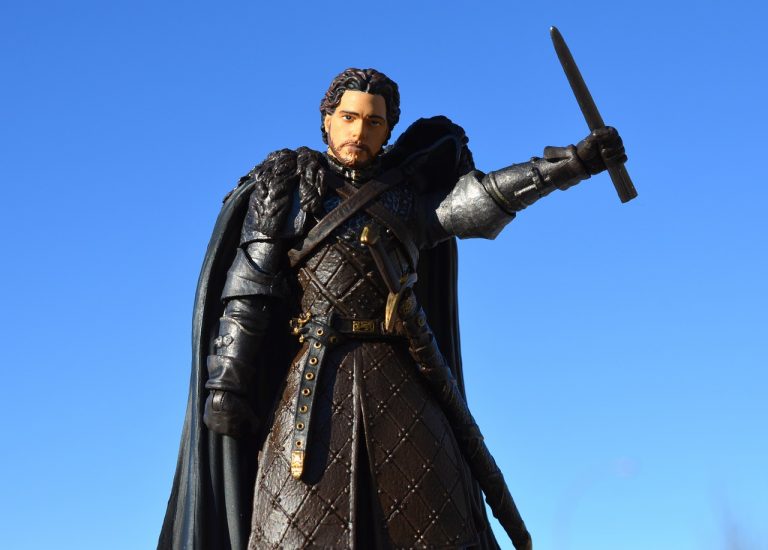 Game of Thrones may be nearing its conclusion, but that is not stopping companies from tapping into its huge popularity. The latest to do so is Microsoft, which plans to give away Game of Thrones Special Edition Xbox One consoles to two lucky winners.
Game of Thrones special edition Xbox One consoles
Microsoft teased its connection to Game of Thrones earlier this week. The company shared a quick video that starts with a fire and ends with a Targaryen sigil. The video included this caption: "And now your wait begins. Stay tuned."
Dracarys.

Jim Chanos Unveils Lastest Short As Fund Manager Bets On Further Market Declines

Jim Chanos has a new short target in his sights. Earlier this week, the hedge fund manager disclosed that he is betting against "legacy" data centers that face growing competition from the trio of technology giants, which have previously been their biggest customers. The fund manager, who is best known for his winning bet against Read More

RT for a chance to win a Targaryen Xbox One S All-Digital Edition console. Head to Facebook for a shot at the Night King edition: https://t.co/HplIM8awY9

Catch the final episodes of #GoT on @HBO NOW. Pre-order Season 8 on Xbox. #GamerThrones #Sweepstakes pic.twitter.com/WxkmzK5Ydy

— Xbox (@Xbox) May 8, 2019
Since the teaser video, fans have been speculating about the surprise that Xbox will reveal, and most agreed that it could either be a Game of Thrones title or custom Xbox console. Now we know what that surprise is.
In a blog post on Wednesday, the Xbox team said fans will get a chance to win one of the two consoles whose designs were inspired by the hit HBO show. The two Game of Thrones special edition Xbox One consoles are based on the House Targaryen and the Night King. It is a bit intriguing that Xbox didn't choose House Stark for a custom Xbox theme.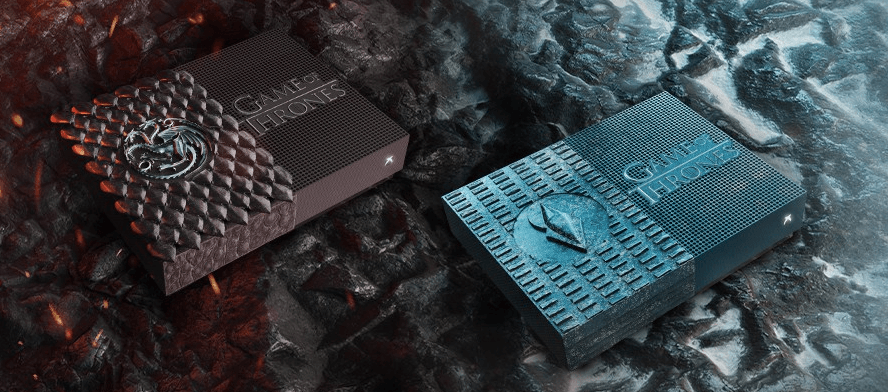 "In honor of the final season, we are giving fans and gamers alike the opportunity to ascend onto the Iron Throne, a.k.a., to win the ultimate Game of Thrones prize: one of two custom consoles," the Xbox team said in a blog post.
The console based on the House Targaryen features the family's sigil and is covered in leather dragon scales. The Night King-based console features weathered tin metal representing the villain's armor.
These special edition consoles are part of Microsoft's marketing effort to promote the Xbox One S All-Digital Edition, which launched earlier this week. The Game of Thrones-based consoles are the first special edition consoles for the Xbox One S All-Digital Edition.
How to enter the contest
Fans who want to win one of the Game of Thrones Special Edition Xbox One consoles can enter to win until May 22.  To win the House Targaryen console, you will have to follow the Xbox official Twitter account, retweet the reveal post and add hashtags such as #GamerThrones and #Sweepstakes.
Those interested in the Night King console will have to "like" the reveal post on Facebook. Xbox will choose only one lucky winner from each social media platform. The contest is open to fans around the world.
"In this giveaway, two will win and no one will perish, but rest-assured, you don't want to miss out on the chance to win one of the most iconic consoles ever created in the Seven Kingdoms," Xbox said.
Eligible entrants must be legal residents of an Xbox Live-supported region and over 18 years of age. The company won't be accepting entries after 10 p.m. Pacific on May 22. More details and rules can be accessed via this link.
Other than the two Game of Thrones Special Edition Xbox One consoles, Xbox teased another surprise related to the HBO series. More details on this surprise will be revealed next week.
Additionally, those preordering the Game of Thrones Season 8 on Xbox through Microsoft Movies & TV get an exclusive Iron Throne avatar. Buyers who opt for the full Complete Series digital bundle get an Iron Throne avatar and two more avatars. You can find more details on this offer via this link.
What you need to know about Xbox One S All-Digital Edition
The new Xbox One S All-Digital Edition costs $250 and is now available for purchase. This new console carries the same form factor and size as the current model, but it has no disc drive. Microsoft's latest console features 1 TB hard drive and comes with three games: Forza Horizon 3, Minecraft, and Sea of Thieves.
Microsoft's disc-less console is a big thing for the gaming world because it is the first major console to offer a disc-free version. When announcing the disc-free console in April, Microsoft said the "consumer appetite for digital content and experiences are stronger today than ever before."
Electronic Arts revealed recently that 49% of its full-game sales on the PS4 and Xbox One over the last 12 months were digital. Other publishers' digital sales are expected to increase as well.
Updated on