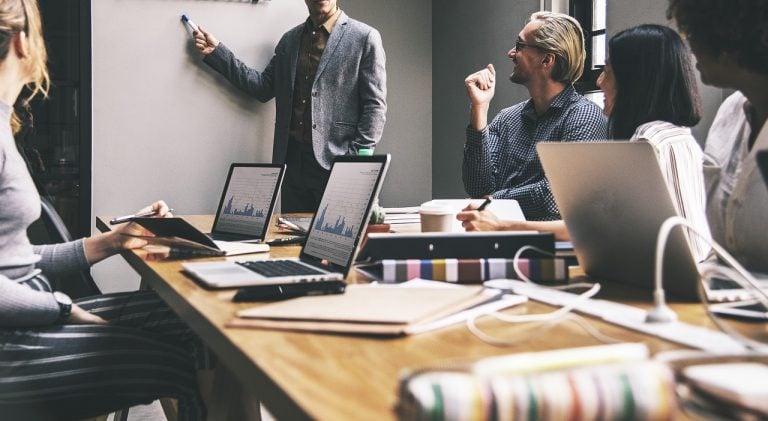 While running a business, you will require a secret strategy that will take your game to the next level. This is where flipbooks come in. You can use flipbooks in a number of ways to make the most out of your business.
Flipbooks from Flipsnack allow you to create a better vision of your business for yourself, by making the more important as well as mundane aspects of it easier to handle and manage.
[REITs]
Peter Lynch: How Investors Can Find Their Edge
Peter Lynch was one of the best growth investors of all time. As the Magellan Fund manager at Fidelity Investments between 1977 and 1990, he averaged a 29.2% annual return. Q1 2021 hedge fund letters, conferences and more The fund manager's investment strategy was straightforward. He wanted to find growth companies and sit on them Read More
Q1 hedge fund letters, conference, scoops etc
Here are some ways in which flipbooks can come to your aid:
Client meetings
You can use flipbooks to plan your client meetings. The client is the most important part of a business and therefore needs adequate attention. There are a lot of traditional methods that you can follow while preparing for a meeting with the client. However, if you want maximum effectiveness, then you should switch to using flipbooks. Flipbooks provide for a more interesting and logical presentation, which makes it easier for your clients to understand your pitch.
Better supervision
Since flipbooks are digital materials, they enable you to supervise your own work as well as your team's output better. The flipbooks will also enable you to keep a track of how much work has been already completed so that you can estimate the adequate time period that you and your team require to finish a project.
Do more at once
Multitasking is the key to running a successful business. You need to look into more things at once, and that may become a little difficult at times if you are not using digital aid. Fortunately, with flipbooks, your multitasking skills will be honed to their extreme. Gradually, you will notice that with the help of flipbooks, you are being able to do more things simultaneously.
Increase traffic on your website
When you add links to your flipbooks, it allows you to direct traffic to your social media, blog or website. This can be done in reverse as well. Your social media or blog may bring more traffic to your flipbooks. It is a satisfactory arrangement for both sides.
Communicate better with clients
When your client gives you feedback, it is important to keep them in mind before you make your next pitch to them. In the olden days, you would have to write down everything so that you didn't run the risk of missing out a point. However, with flipbooks from Flipsnack, you can speed up the revision and feedback process by a great margin.
Build a stronger team
With the help of flipbooks, it will be possible for you to get your team more involved in the work they do. Flipbooks also allows for better communication between peers, so your team will be on the same page at all times.
Flexibility
Flipbooks allow you to be more flexible and ductile with your approach to a project, even when more than three people are working on the same thing. There are no restraints or restrictions, which means that you can realize the full potential of the projects better with flipbooks.
So, if you want to build a successful business, you must get yourself a flipbook at the earliest!