Whitney Tilson's email to investors discussing the day traders are back, now playing with options; short idea: Community Health Systems (NYSE:CYH); travel tip; reader feedback
1) I read this WSJ article with a strong sense of foreboding and deja vu: The Day Traders Are Back, Now Playing With Options. Excerpt:
Q1 hedge fund letters, conference, scoops etc
A Look At The Portfolio Of Billionaire Charlie Munger
Charlie Munger is one of the world's greatest investors. Over the past six decades, he's helped his business partner and friend, Warren Buffett, turn a struggling textile business called Berkshire Hathaway into one of America's largest firms. Q3 2020 hedge fund letters, conferences and more If you're looking for value stocks, and
Mr. Rogers is often on the road and has been drawn to the ease of trading between meetings and the possibility of high returns.
"I could invest $100 and get 100% return on it," Mr. Rogers said. When he first started trading options, he was blown away by the results. "Just looking at how powerful it was to make money ... it was hard for me to sleep for a couple of days."
Mr. Rogers is among the ranks of individual investors looking to magnify bets on stocks. U.S.-listed options......
It reminds me of the early part of my career in the late 1990s, at the tail end of a previous long bull market, when inexperienced individual investors were sucked into day trading options – and invariably lost most of their money. To be clear, there are conservative option strategies, but the vast majority of people trading options are going to get obliterated. Don't let this happen to you!
2) More good ideas from last Monday's Sohn Investment Conference... Ryan Heslop of Firefly Value Partners gave an excellent presentation on why his fund is short Community Health Systems (CYH). (I know the Firefly guys – they are super smart and have a great track record.) While the stock is down 95% in the last four years, Heslop thinks it's a zero as the company's massive debt load overwhelms it...
Here's my analyst Kevin DeCamp with his report...
From 2005-2014, Community Health Systems (CYH) took on a massive amount of debt to acquire nearly 130 mostly rural hospitals, nearly quadrupling in size. Why would it pursue such a strategy? As usual, Charlie Munger has the answer for us: "Never, ever, think about something else when you should be thinking about the power of incentives."
Heslop examined the company's proxy statements and found that management pay was based primarily on achieving growth in EBITDA and revenues. Neither metric incorporates debt levels or interest expense, so not surprisingly management pursued a debt-fueled acquisition binge that ballooned net debt from $1.6 billion to $16.4 billion from 2005 to 2014...
At the same time, however, rural hospitals started to struggle, as more patients shifted to urban ones, and more procedures went from inpatient to outpatient. This led to a decline in admissions...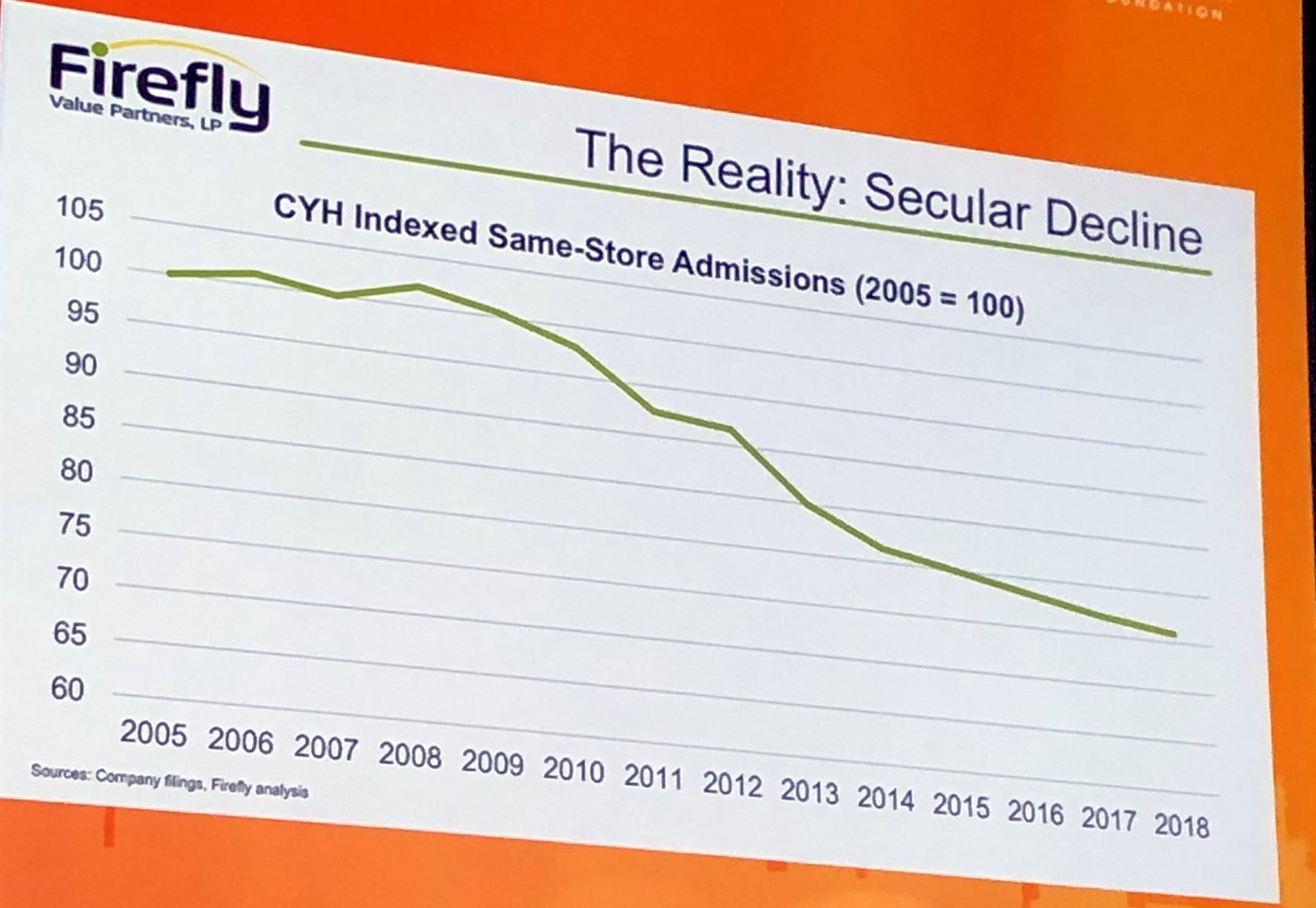 Yet CYH's costs continued to rise...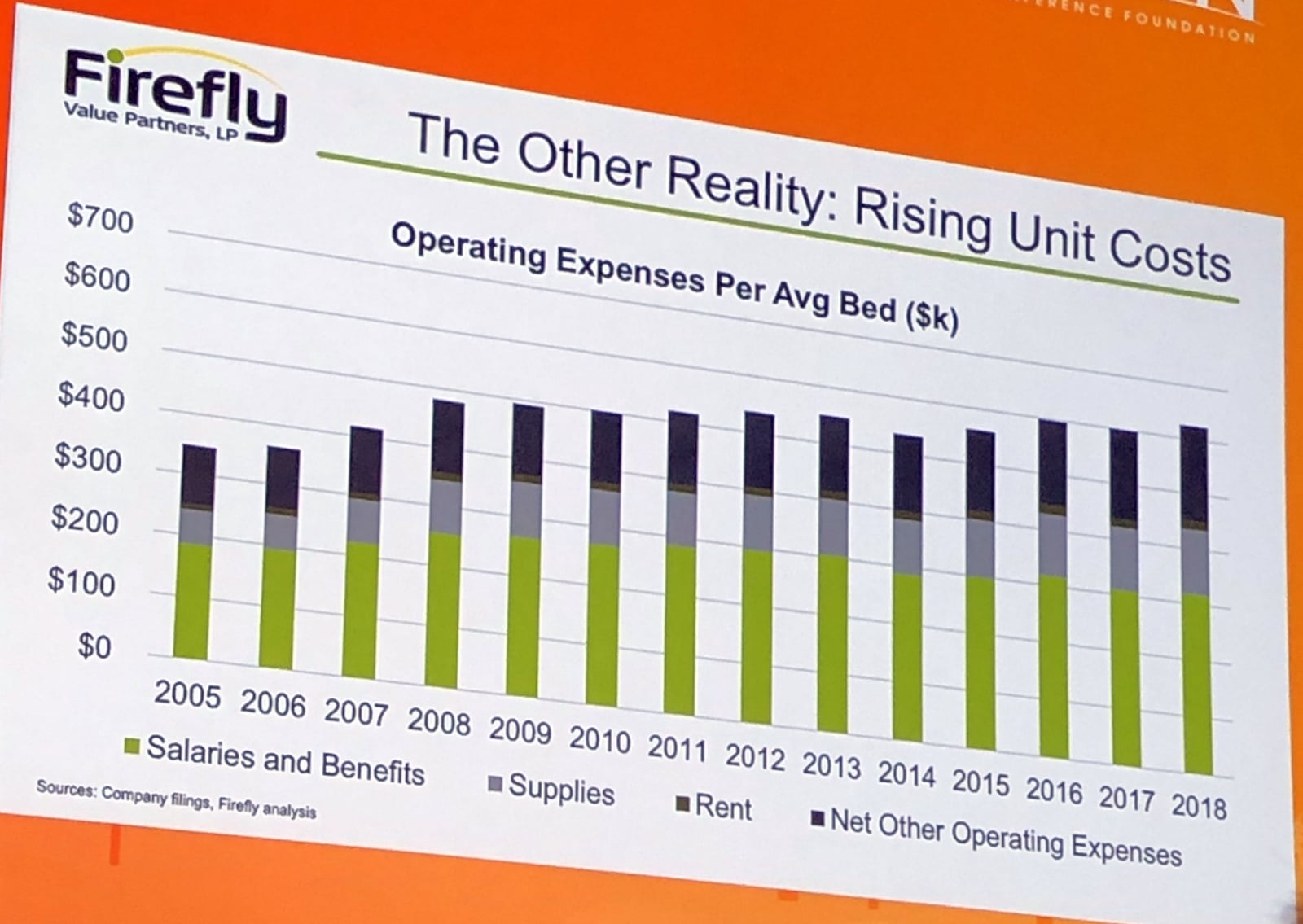 This combination led to a collapse in profitability at the same time debt has continued to rise...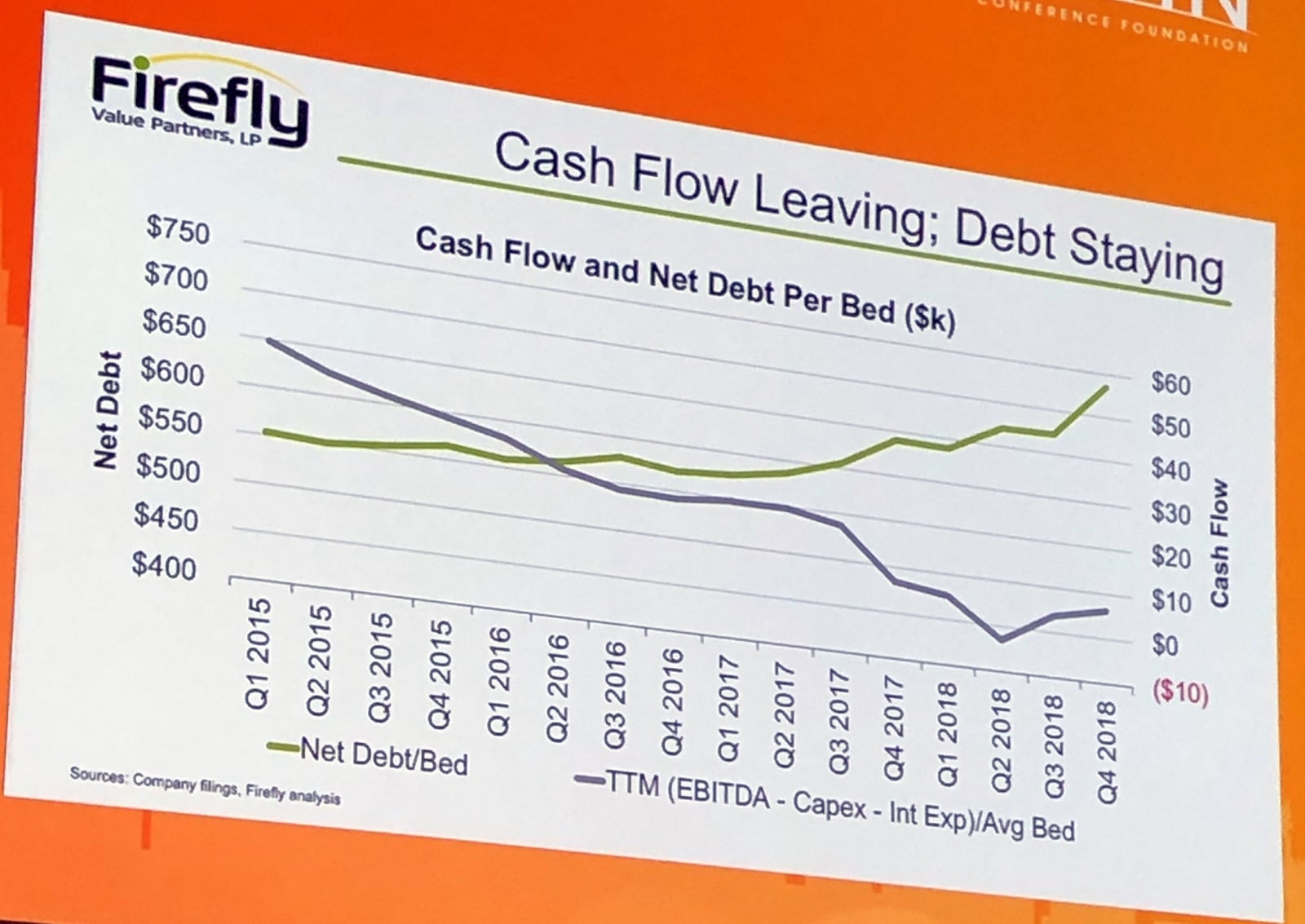 The end result, Heslop believes, is that the company will be forced to file for bankruptcy within a few years.
3) Here's the easiest, cheapest travel tip ever: always carry a three-way plug, which costs less than $5 on Amazon...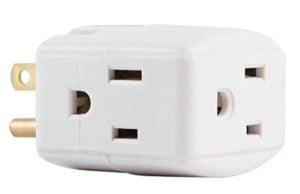 It comes in handy in two ways. First, if you're at the airport and all the plugs are taken, you can swap this in and get connected. Second, many of the plugs on planes and trains are loose, meaning the two-prong plug for your laptop or USB charger falls out, but this three-prong plug doesn't.
4) In a dozen e-mails from late March to early April, I shared the 12 questions I think one should ask before marrying someone (the full list is in my April 5 e-mail). While I sometimes take flak for including non-investing-related topics, e-mails like this make up for it:
The reason I signed up for Empire Financial Research was because you have been so responsive. I'm a life member of Stansberry Research and Venture, TradeStops and TradeSmith, and now Legacy Research. I don't want another financial newsletter and yet I value your emails more than any of the other services, so I didn't dare not buy into Empire for fear I'd miss a gem from you.
My middle-aged daughter, a single parent of twin 14-year-old boys, was seriously interested in a worldly successful widower with two young teenagers. I didn't think the man was a good fit, but had little influence amidst her thrill of a new romance. So I sent her your original email with the first question to ask before you tie the knot and followed up with each subsequent question. She greatly appreciated the questions and just told me that this relationship probably won't go on much longer. I'm sure your questions were a big help to focus her thoughts and feelings of hesitation. Thank you so much.
With a grateful heart...
Best regards,
Whitney