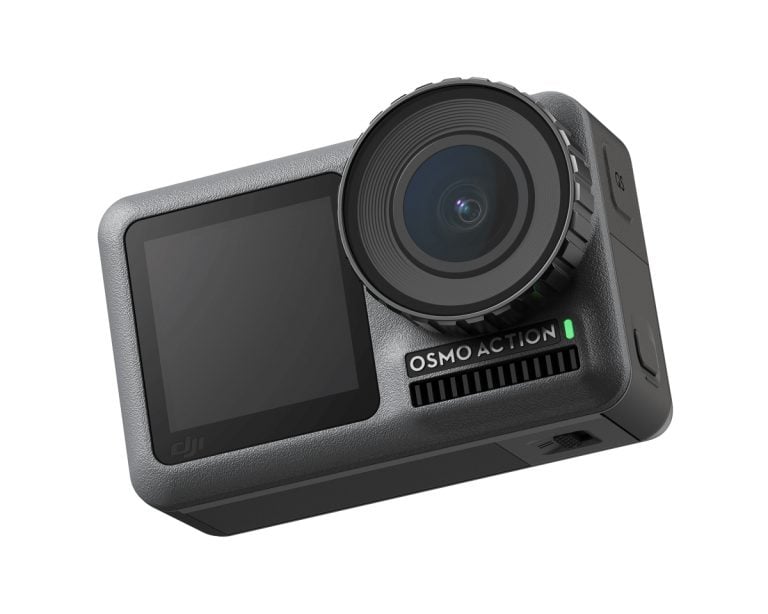 DJI Osmo Action vs GoPro Hero 7 Black: The Battle Has Begun
GoPro has been the standard in the extreme sports world for recording awesome footage. Shooting video with a helmet cam while skydiving, kayaking, surfing, and performing other extreme sports has become a craze for enthusiasts. For several years now the number of YouTube videos shot with GoPro devices has been steadily increasing. Now, it seems the DJI Osmo Action vs GoPro Hero 7 Black battle could be pretty intense.
Gizmodo reports that DJI has entered the world of extreme video with their latest camera, the DJI Osmo Action. In terms of looks, the DJI Osmo Action vs GoPro Hero 7 Black are almost equals. In fact, they are hard to tell apart at first glance. The size and design are clear indicators that DJI is taking a shot at GoPro's market share with this new device.
Similar Features
The DJI Osmo Action vs GoPro Hero 7 Black battle could be a down and dirty war between the two companies in the future. The DJI camera has very similar features to the GoPro model, and even their names are similar. For instance, the GoPro Hero 7 camera has a stability feature called HyperSmooth image stabilization. The DJI Osmo Action utilizes RockSteady as the name for its stabilizing capabilities. Both models are capable of 4k recording with stabilization activated or deactivated. This means both of them can capture stunning images that are smooth, even when mounted on aircraft or skydivers. The similarity in feature names is definitely not an accident on DJI's part, and no doubt it digs at the developers who work for GoPro.
Carlson Capital's Double Black Diamond Strategy Gains 5.3% On Jewelry Play
Carlson Capital's Double Black Diamond fund added 3.09% net of fees in the second quarter of 2021. Following this performance, the fund delivered a profit of 5.3% net of fees for the first half. Q2 2021 hedge fund letters, conferences and more According to a copy of the fund's half-year update, which ValueWalk has been Read More
Both cameras are also waterproof, although DJI actually wins this part of the DJI Osmo Action vs GoPro Hero 7 Black competition. They claim a depth of up to 11 meters on their camera, which means it can be used for snorkeling reefs, as well as skydiving in the Alps. The DJI model also has several filters available which are supposed to help restore true color to underwater footage. Both models also have the ability to snap still shots while recording video, as well as employing a time lapse shooting mode for still shots.
DJI's Front Facing Display & Price Point
One area GoPro has always failed to perform in is the ability to see yourself, while you are filming. DJI capitalized on this shortcoming by adding a full color front facing display. This gives users the ability to view what they are recording, and gives them a major leg up in the showdown. This single feature will make the DJI model a popular choice for consumers. Added to that, the ability to shoot 4k HDR video, which the GoPro only allows in photo mode, and you have a winning combination.
There is also the price point to consider in the DJI Osmo Action vs GoPro Hero 7 Black. DJI posts a clear victory here with their model coming in a full $50 below the $400 GoPro model. All of these factors combined seem to give DJI a good chance at capturing a large share of the market. However, GoPro is an established name in the world of extreme video and photography, so it is sure to be an interesting battle as both companies jockey for position in the future. No doubt, the teams at both organizations are working to come up with the next big product in hopes of beating their competition in terms of market share.