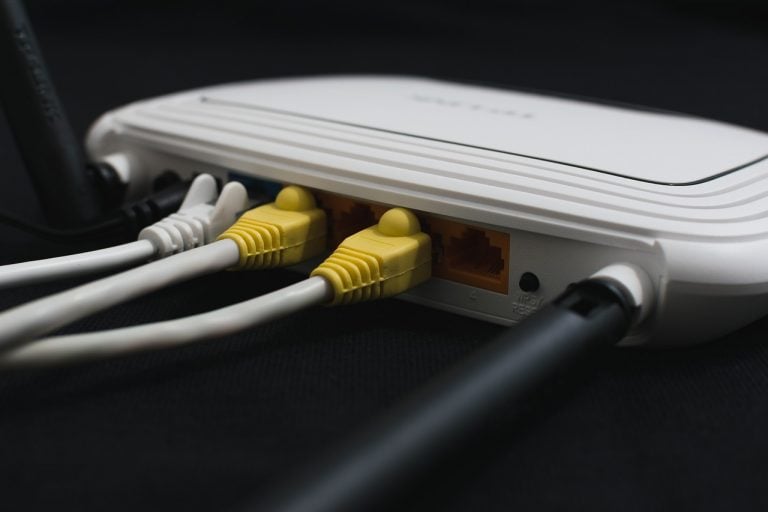 Anyone buying a new build home in the UK this year might be surprised to learn that full fibre broadband does not come guaranteed. In fact, recent data released about properties built between January and April 2018 revealed that only 47.18% had full fibre broadband coverage.
Full fibre broadband is considered the most reliable way to achieve a fast internet connection. It involves fibre optic cables that connect directly with homes. With this technology, data can be supplied at speeds close to one gigabit per second (gbps). It's pricey, so in many cases fibre optics are laid across an entire street for shared use among residents or businesses. The model is often referred to as FTTP. It's likely that it will eventually replace older systems. These currently rely on high-speed cables – which connect to cabinets. Metal cables then link those cabinets to homes in a "part fibre" model.
[REITs]
Northern Pipe Line Wasn't Graham's Only Activist Situation
We wrote about Ben Graham's activism at northern pipe line, but there are other interesting stories involving the father of value investing Value investing and activism go hand-in-hand. Benjamin Graham, the godfather of value investing, discovered how important it is to incorporate activism into a value strategy relatively early in his career, a strategy that Read More
Q1 hedge fund letters, conference, scoops etc
Networks like this are considered essential if the future we envision, with smarter homes and services, is to become a reality. Internet usage in the home will only increase in the coming years. In part, this is due to the growth of online streaming services and more.
What does the future hold for full fibre connectivity?
The situation regarding access to full fibre broadband within new build homes should improve alongside the latest government targets. The UK government wants full fibre coverage to be available nationwide by the year 2033. In order to facilitate this goal, the Minister for Digital Margot James has called for local authorities to bid for a portion of £93 million. This money has been made available by the UK government. It should advance the ability of local authorities to provide faster broadband services.
Individual companies also have a part to play in the transition to full fibre broadband. Hyperoptic, for one, has raised a sum of £250 million to extend gigabit speed lines to additional towns and cities. The funds have come from investors such as RBS and Barclays. Ultimately, it will provide 50 cities with the service, including Swansea, Oxford and Middlesbrough.
The Guardian reported that Dana Tobak, CEO at Hyperoptic, commented: "Full-fibre broadband starts the wheel turning for so many things that can be built off that infrastructure from autonomous cars, the internet of things, e-health applications and social services at home."
The fact that investors are looking seriously at companies like Hyperoptic underlines that many big organisations see the potential of fibre-optic connectivity.
What are the challenges?
Challenges arise across rural parts of the UK in particular. Lack of infrastructure is a big problem in some of the more remote parts of the British Isles. Scotland has a target to deliver superfast broadband to all homes and businesses by 2021. This should give internet speeds of between 25 mb and 80 mb. In August, the country announced good news off the back of its latest Digital Scotland rollout as well. More homes than originally planned were given access to superfast broadband. These incorporated some rural villages in regions like Moray, the Scottish Highlands and even the Western Isles.
Transparency about the actual broadband speeds available within any given area or home is also key to improving the infrastructure. New rules were introduced in May 2018, meaning that broadband providers have to be very clear about their deals. These regulations followed findings by Which?, the largest independent consumer body in the UK.
Which? discovered that households across Britain have been paying for packages that underperform on speed compared with the advertised levels. With these updated guidelines from the Advertising Standards Authority (ASA), providers have to be more accurate. Eleven top organisations had to change their marketing, cutting their advertised speeds, in the period after the ASA's announcement. They can no longer use language that states speeds run at "up to" a certain level. Instead, they must state the average speed that customers can expect.
Are there any other alternatives?
The advent of 5G across mobile broadband and home broadband is a disruptive development on the horizon. Wireless 5G networks are currently being trialled by several big players including Vodafone, Verizon and AT&T. It's hoped that the first mobile phone equipped with 5G will be ready in the UK in 2019.
These super-fast mobile data connections could match the speeds obtained from existing fixed broadband networks. So, those heading off on holidays like campervan trips could benefit from reliable internet connections on the road. It will additionally boost residential homes and businesses. But, it's likely that 5G will take quite a long time to entirely replace 4G in the UK.
Another interesting development in this industry is the potential introduction of LiFi. Kyle Academy in Ayr, Scotland, was the first school in the world to try this technology out. It uses light to power a wireless internet connection. The University of Edinburgh and the Scottish Futures Trust have been instrumental in advancing the project. It's hoped that it will enhance education and could eventually be used across other settings. Telecommunications services provider O2 are already trialling it inside their offices at Slough.
Innovation in the technology sector means that the UK will be more connected than ever over the coming months and years. Those buying a new home in 2018 may not have access to full fibre broadband yet. But, a number of alternatives could be waiting in the wings. Figures surrounding new build properties are also likely to improve as the year goes on.
Compared with other countries in Europe, Britain is currently behind in the race to deliver full fibre broadband to everyone. Spain is already supplying 71% of homes with the service and Portugal 89% of properties. Yet, the new UK government plans are ambitious and should see radical improvements over the next 5 to 10 years. Residents are set to benefit from speeds that are 20 times faster than their current connections. Both those living in the cities and the countryside will be factored into the plans.