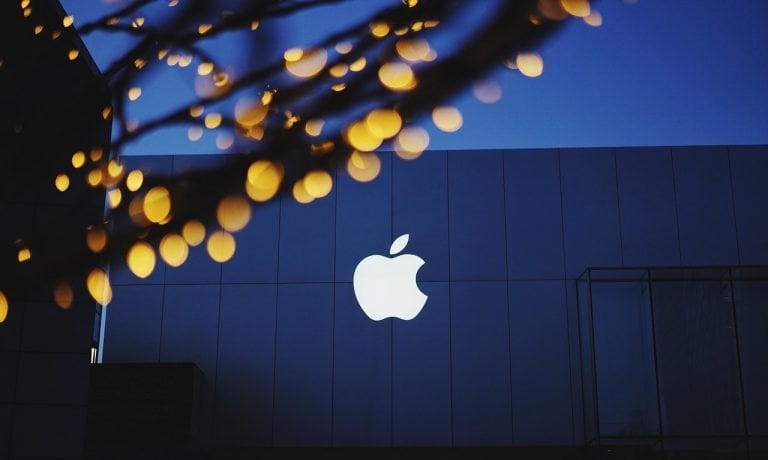 Most are aware of Bill Gates' famous prediction about the iPad in 2010. At the time, Gates predicted that the iPad would fail, but he was proven wrong. Before that, he made a similar prediction about one other Apple product, but this time, he was not completely wrong.
Was Bill Gates wrong about the iPod?
In 2015, Gates believed the product wouldn't be a success in the long term. At the time, Gates told a German newspaper that mobile phones would eventually take over the iPod's market share.
"As good as Apple may be, I don't believe the success of the iPod is sustainable in the long run," Gates told the Frankfurter Allgemeine Zeitung then. "You can make parallels with computers: Apple was very strong in this field before, with its Macintosh and its graphics user interface — like the iPod today — and then lost its position."
Jim Chanos Unveils Lastest Short As Fund Manager Bets On Further Market Declines
Jim Chanos has a new short target in his sights. Earlier this week, the hedge fund manager disclosed that he is betting against "legacy" data centers that face growing competition from the trio of technology giants, which have previously been their biggest customers. The fund manager, who is best known for his winning bet against Read More
Gates thought that phones, which now perform a variety of functions, including playing music, would make the iPod redundant. However, as it turned out, Apple never lost its position when it came to the iPod. The company sold millions of iPods even after that prediction from Gates.
The music player was Apple's best-selling device until it released the iPhone. This could be what Gates was talking about when he suggested phones would eat away the iPod's market share. Although the iPod was a massive hit, it was not a product that couldn't be replaced.
Even Steve Jobs supposedly knew this about the iPod. Thus, when iPods were making big waves, he was busy planning for the next big product. Cult of Mac reports that the year before, when iPod sales accounted for 45% of Apple's total revenue, Jobs partnered with Motorola to manufacture a phone that could play songs from iTunes.
However, what followed was a flop product. Apple's highly ambitious phone, the ROKR E1, proved a disaster, but it did help the company enter the smartphone market with the iPhone two years later.
Ballmer got it wrong too
Bill Gates does not have a good track record when it comes to predicting the future of Apple products. Gates was even more critical of the iPad, but he was proved wrong. Apple's iPod may have become obsolete now with advancements in technology, but iPads are still going strong and contribute significantly to Apple's total revenue.
Bill Gates isn't the only one who has been wrong about Apple products; another key Microsoft executive also got it all wrong. Former CEO Steve Ballmer was not very optimistic about the iPhone, but as it turned out, Apple's phone completely revolutionized the mobile industry.
Ballmer initially criticized the iPhone for being too expensive. However, the phenomenal success of the iPhone proved Microsoft's failure in recognizing the true potential of the mobile industry. Only after leaving the company did he explain his reasoning for that famous iPhone prediction. In an interview with Bloomberg, Ballmer admitted that at the time, he failed to realize that the pricing structure for the iPhone would work through carrier subsidies.
"I wish I'd thought about the model of subsidizing phones through the operators," the former Microsoft CEO told Bloomberg. "And there was business model innovation by Apple to get it essentially built into the monthly cell phone bill."
Ballmer also admitted that they made a mistake by not entering the handset and tablet markets sooner.
"I would have moved into the hardware business faster and recognized that what we had in the PC, where there was a separation of chips, systems, and software, wasn't largely gonna reproduce itself in the mobile world," he said then.
Bill Gates and Apple have a unique relationship
Another piece of history that everyone might not know is that Microsoft's co-founder saved Apple when it was on the verge of bankruptcy. This happened in August 1997, well before the existence of the iPod, iPad and iPhone.
"Bill, thank you. The world's a better place," Jobs told Gates after he agreed to invest $150 million in Apple. At the time, these words made it onto the cover of Time Magazine.
20 years ago this week, Steve Jobs was on the cover of @TIME, thanking @BillGates for "saving Apple." pic.twitter.com/AhUnLnOZ8t

— Codecademy (@Codecademy) August 24, 2017
Gates did face resistance for his decision to invest in Apple, his company's greatest competitor, but Gates saw it as a business opportunity.
"In fact, every couple years or so, there's been something new that we've been able to do on the Mac and it's been a great business for us," Gates said at the 2007 conference. At the time of the deal, Apple also dropped a lawsuit accusing Microsoft of copying its operating system.
Updated on