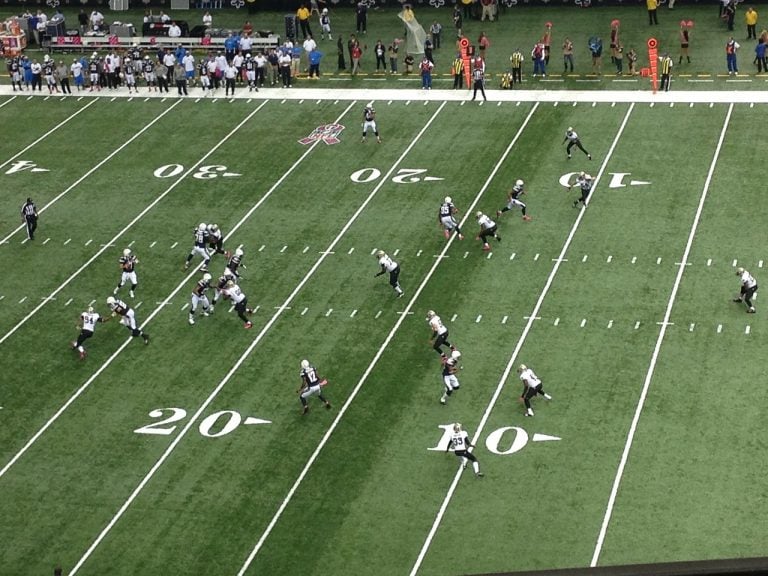 Every offseason NFL GMs and front offices have the opportunity to strengthen their team for a Super Bowl push.  Championships can be decided in this crucial period, and seasons can be thrown down the toilet through bad maneuverings.
Below we will provide some analysis and decipher the best and worst teams of 2019 for the upcoming NFL season.
How To Invest In India's Growth with INDF's Amit Anand
ValueWalk's Raul Panganiban interviews Amit Anand, Co-Founder of INDF, and discusses his approach to investing and why India Financials are very attractive today. Q1 2021 hedge fund letters, conferences and more The following is a computer generated transcript and may contain some errors. Interview with INDF's Amit Anand
Best NFL Offseason
Oakland Raiders
Many fans were disappointed with the team's performance after bringing back a big-name head coach in Jon Gruden.  But the Raiders might be turning around their fortunes with some big additions to their team.
While Antonio Brown is controversial, signing the elite receiver was a big splash for the Raiders, and Oakland only gave up a third and fifth round pick to get him.  The Raiders also drafted three players in the first round of the draft and added free agents in key positions to strengthen the team.
Cleveland Browns
Cleveland Browns fans have suffered through years of losses, but they are now poised to make the playoffs for the first time since 2002.  After losing every game in 2017, the Browns won seven games in the last season, and with their new additions will be a preseason playoff contender.
The Browns brought in offensive weapons for Baker Mayfield to utilize including Odell Beckham Jr.  Cleveland also added three potential starters to a defense that gave up the third most total yardage in the league last season.
With added firepower behind Mayfield and an improved defense, Cleveland fans have a reason to be excited for the first time in many seasons.
Worst NFL Offseason
Miami Dolphins
The Miami Dolphins may have had the worst offseason in the entire NFL, but it's difficult to place them here considering the franchise is looking to rebuild.  Miami hired long-time Patriots assistant Brian Flores to help lead the rebuild of the Dolphins, but the first season is shaping up to be rough considering they have offloaded major pieces.
For the last ten years, the Dolphins have been a middling NFL franchise and won between six and eight games each of the last nine of ten seasons.  But their offseason strategy indicates that the Miami front office is willing to have a poor season or two near the bottom in order to build up with a young core. New quarterback Josh Rosen and rookie defensive tackle Christian Wilkins are key building blocks in this process.
Denver Broncos
The Denver Broncos also have had a rough offseason as they look to make the playoffs for the first time since winning the Super Bowl in 2015.  Denver also has a new head coach, Vic Fangio, but some analysts believe the Broncos will continue their struggles based on their postseason rebuild.
Unlike the Dolphins, Denver and GM John Elway want to succeed now, but their offseason moves point to another poor season potentially without postseason play.  The Broncos lost three starters on their offensive line and three key cornerbacks.  Also, swapping Case Keenum for an aging Joe Flacco is a big downgrade.