Whitney Tilson's email to investors discussing General Motors Company (NYSE:GM) thinks up new electronic brain for its cars; Cadillac's Super Cruise; Consumer Reports rates automated driving systems; the 3 characteristics of most Tesla Inc (NASDAQ:TSLA) investors.
1) A friend who's bullish on Tesla sent me this article, GM thinks up new electronic brain for its cars, allowing over-the-air updates, with the note: "Sadly another example of the competition not standing still and basically catching up."
Q1 hedge fund letters, conference, scoops etc
Seth Klarman Tells His Investors: Central Banks Are Treating Investors Like "Foolish Children"
"Surreal doesn't even begin to describe this moment," Seth Klarman noted in his second-quarter letter to the Baupost Group investors.  Commenting on the market developments over the past six months, the value investor stated that events, which would typically occur over an extended time frame, had been compressed into just a few months. He noted Read More
Indeed.
2) From this article, I clicked over the Cadillac's Super Cruise website, which had this short video about it as well as a link to the attached review by Consumer Reports last October of the four leading automated driving systems.
It's correct that Volvo's Pilot Assist is almost useless – I have it in my 2019 XC60, which otherwise is a fabulous car.
The CR testers found that Tesla's Autopilot is the best – but rated Super Cruise higher because Autopilot is so dangerous (thanks no doubt to Musk's recklessness in overselling it up front and then allowing the system to work in places where doesn't). Here's the key part: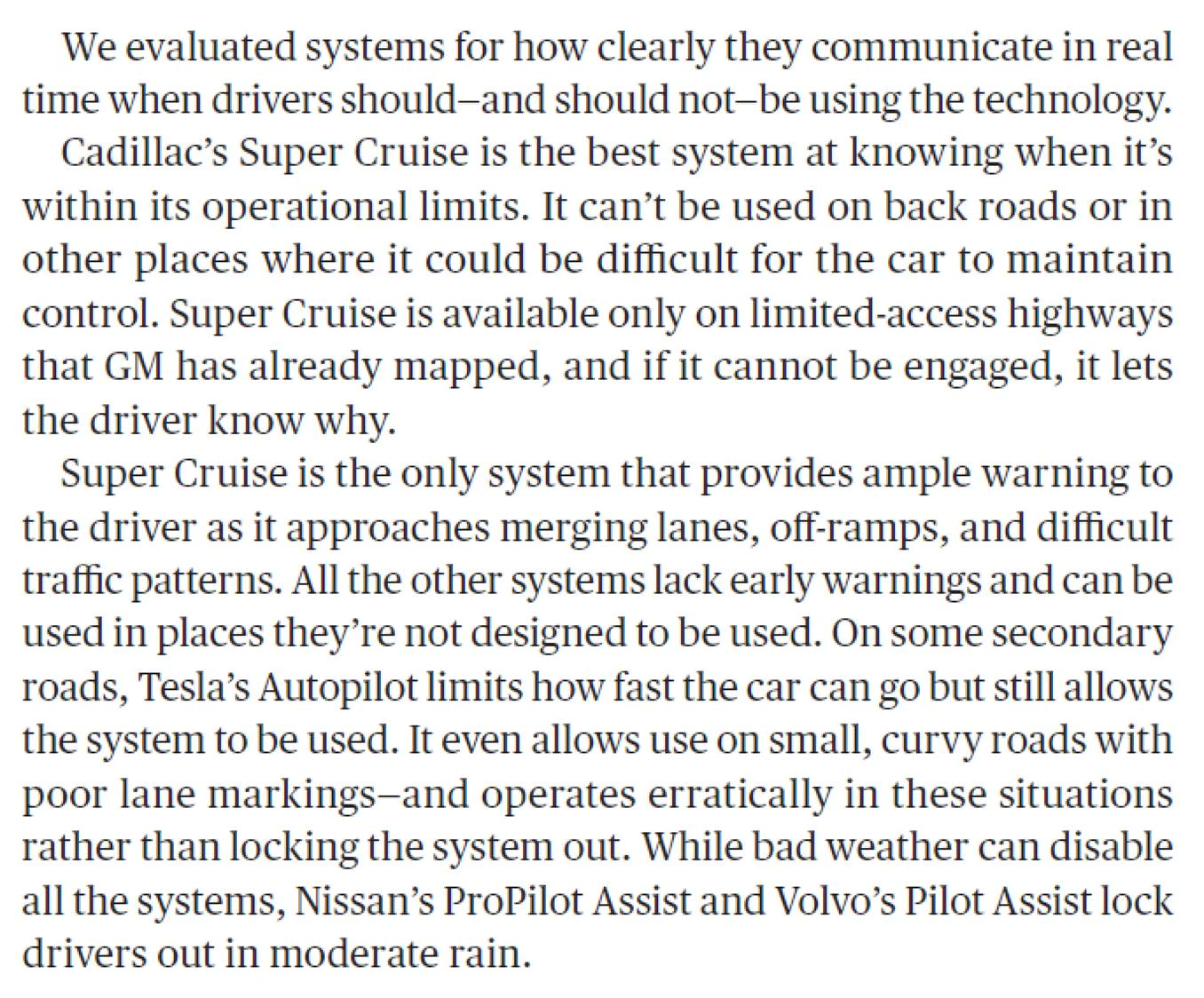 3) I hesitate to share this because I know some smart people who own TSLA based on real analysis. But my best guess is that they are in the minority. Most shareholders, I think, have drunk the Musk Kool Aid and have no clue – and this graphic captures them perfectly: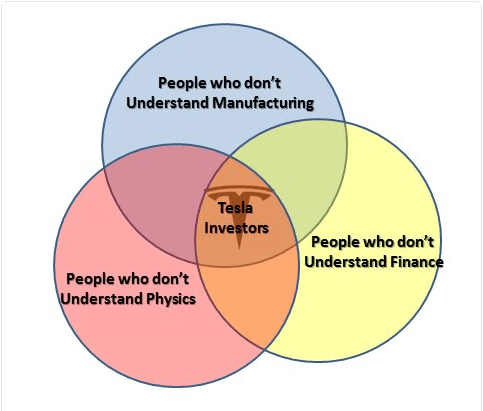 Glenn Tongue on Musk exercising options
Just when you think Tesla's news flow couldn't be any more surprising, an unexpected regulatory filing pops up. And it's a doozy.
Musk just exercised 175k shares from options that don't expire till 2022 (see link to the Form 4 below).
There is one and only one reason to do this: he needs the cash - likely because he's being hit with a margin call...
http://archive.fast-edgar.com//20190521/ARA2T22CZ22XR222222O22Z2M2K2PZ2262B2/