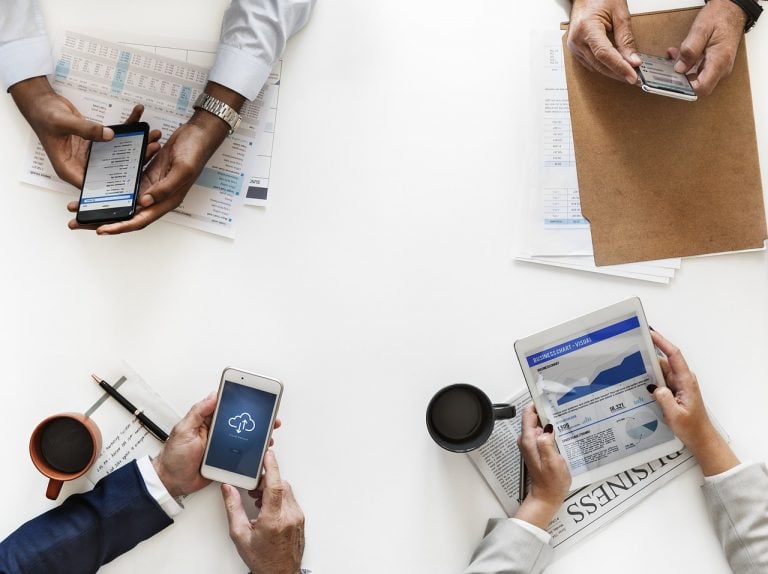 Interest rates may be standing still after December's market jitters, but financial companies are having to reckon with the fact that activists are not.

While financials stocks enjoyed a heady ascent between 2016 and the end of the third quarter last year, activists stayed away. Dedicated activists publicly targeted 66 companies in the sector in 2018, down from 88 at the peak in 2016. 30 have been publicly subjected to activist demands this year but real estate trusts and closed-end funds have consistently averaged about half their number.
Q1 hedge fund letters, conference, scoops etc
How A Weakening PE Market Serves As Another Sign Of A Weakening Economy
Amid the turmoil in the public markets and the staggering macroeconomic environment, it should come as no surprise that the private markets are also struggling. In fact, there are some important links between private equity and the current economic environment. A closer look at PE reveals that the industry often serves as a leading indicator Read More
Shares have generally recovered but several notable companies are grappling with investor demands that they raise their return on equity (ROE) or otherwise shed underperforming assets. Activist Insight Online reported from the Barclays annual meeting that outgoing chairman John MacFarlane was greeted from the floor with many of the questions Bramson has raised.
This week, Voce Capital Management released its plan to improve the ROE of Bermuda-based insurer Argo Group International as part of a proxy fight for a substantial minority of the board. The campaign has been notable until now for the colorful debate over whether the company rewards CEO Mark Watson with extravagant – and hidden – compensation, which it denies.
Like that of Sherborne at Barclays, however, the campaign is also indicative of the pressure on financial firms to cut expenses to avoid being exposed when the low interest tide recedes. Voce has been much more explicit, identifying as the bulk of its opportunity $100 million of potential expense reductions and some low-quality or hard to manage business lines it thinks Argo should exit, where Bramson spoke only of general trends and broad lumps of assets. At HomeStreet, a community bank, Blue Lion Capital is harrying management to completely exit its mortgage business.
Another activist overseeing something similar is ValueAct Capital Partners, which has historically bet on business models in transition. It has bet heavily on the space in recent years, including banks Citigroup and Morgan Stanley, and Alliance Data, which supports credit cards and owns an airline loyalty business. Earlier in the month, Alliance sold its Epsilon marketing business, with CEO Ed Heffernan adding at the company's quarterly earnings this week that "the company has additional initiatives underway which will further simplify the narrative as well as focus capital on the highest earning and growth assets."
Although EPS (earnings per share) is a more important metric for it than ROE, Alliance Data points to some of the reasons why the sector is challenging. This week, ValueAct gave up about one-quarter of its voting power in a stock swap that will help it stay below 9.9% without giving up economic exposure if the company executes hefty share repurchases. For companies with banking subsidiaries, state laws can deem such events a costly change of control. With a seat on the board already, ValueAct can afford the sacrifice. Others may need every vote they can get.
More importantly, that stock has been a dud. This month it coughed up most of its gains for the year and is down 24% over the last 12 months. Barclays is down a similar amount over the same period and failed to lift much on Bramson's defeat.
Add to the mix the last big insurer to face an activist campaign, American International Group, and you have a picture of a sector where change has been unprofitable and hard to come by. Perhaps Voce, in picking a stock that is already beating the market (or rather keeping pace with it, as the activist claims), has found the smart money.
---
Deal opposition has been one of the themes of 2019 so far. In Activist Insight Online's first-quarter stats sheet, we noted that the number of oppose-M&A demands at U.S. companies was running at its highest in at least four years. The start of that trend in the second half of 2018 might mean it is hard for this to prove a record year, but it seems as though there is sufficient ill-feeling for it to have an impact. After Starboard Value and Wellington Management came out against Bristol-Myers' merger with Celgene, T. Rowe Price is talking down Occidental Petroleum Corporation (NYSE:OXY)'s bid to top Chevron and acquire Anadarko Petroleum Corporation (NYSE:APC). Portfolio Manager John Linehan told several news outlets this week that Occidental's line of capital from Berkshire Hathaway was expensive and might be a way to avoid a shareholder vote. Occidental CEO Vicki Hollub said she was "highly confident" of getting shareholder approval before the preferred stock issuance was announced. Pressure on the side of the selling company to hold a shareholder vote has been common, to the extent that Anadarko has promised one. Pressure on the buy-side may be the new normal.
---
Quote of the week comes from this Activist Insight Online deep dive into U.S. activists targeting the U.K., a major growth area in 2019. Alexander Captain, managing partner of Connecticut-based Cat Rock Capital and current thorn in the side of Just Eat's management team, told Activist Insight Online:
"The U.K. is an attractive market where the valuation for assets are far lower than in other parts of the world, in part due to Brexit… As Americans, we're not going too far off-field doing business in the U.K."
Updated on