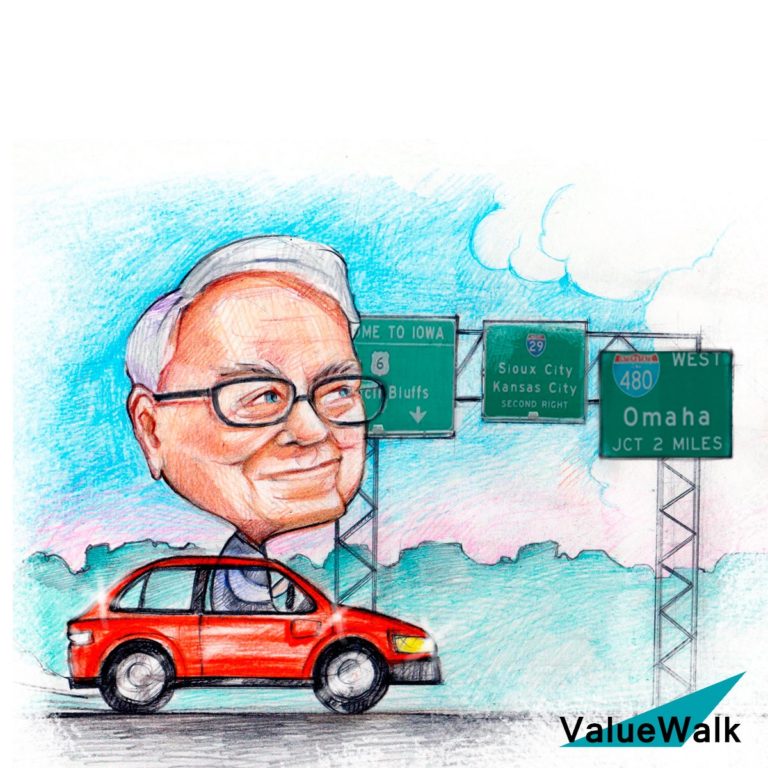 Whitney Tilson's email to investors discussing has Warren Buffett lost his touch?; my Berkshire meeting parties; Fraud in the bull market; are Teslas safe?; Ex-Enron CEO skilling plans second act; question 9.
***I'll be switching email servers in the coming days, such that these emails will be coming from a new address: [email protected] Please whitelist it by adding it to your address book to ensure that my emails don't get blocked by your spam filter.***
21st Century Investing with The Investment Integration Project's William Burckart
ValueWalk's Raul Panganiban interviews William Burckart, The Investment Integration Project's President and COO, and discuss his recent book that he co-authored, "21st Century Investing: Redirecting Financial Strategies to Drive System Change". Q1 2021 hedge fund letters, conferences and more The following is a computer generated transcript and may contain some errors.
Q4 hedge fund letters, conference, scoops etc
1) I was interviewed recently by radio host Steve Pomerantz. Has Warren Buffett Lost His Touch? (22 minutes). You won't be surprised to hear that my answer is NO! He also interviewed me last May: Warren Buffett's Lasting Influence On Investors (17 minutes).
2) Speaking of Buffett, the Berkshire Hathaway annual meeting, which I'll be attending it for the 22nd consecutive year, is coming up on May 4, only four weeks from Saturday. If you're going to Omaha that weekend (which I highly recommend!), I'd like to invite you to two parties I'm hosting on Friday evening and Saturday afternoon.
They are free, open to all, and will take place in the St. Nicholas Room (2nd Floor) at the Hilton Omaha, right across the street from the CenturyLink Center where the meeting is held:
1) My annual cocktail party from 8pm-midnight on Friday, May 3rd. No agenda, no speeches, no dress code – just come, enjoy the drinks and snacks, and meet other value investors.
2) A casual get-together immediately following the annual meeting (~3pm) on Saturday, May 4th. It will end at 6pm.
To RSVP for either/both of these events, please click here.
I hope to see you there!
3) Next Wednesday, April 10 I'll be attending a day-long conference in San Francisco, Fraud in the Bull Market. This is NOT a best ideas conference, rather "an intimate discussion of the critical issues, technologies, and policies driving financial fraud around the world."
Some of my favorite journalists and shorts sellers will be there, including Jim Chanos, Carson Block, John Carreyrou (author of Bad Blood), Robert Jackson (SEC commissioner), Jesse Eisinger, Herb Greenberg, Roddy Boyd, Bethany McLean and Frank Partnoy.
The program fee is $750 (scholarships are available for students), and proceeds will be used by UC Berkeley to build a new institute for the study of financial fraud. For more details and to register, click here.
4) A key question: are Teslas safer or more dangerous than comparable cars? CEO Elon Musk, the company and the bulls claim yes, but after reading these three articles, I'm HIGHLY skeptical:
Tesla's Driver Fatality Rate is more than Triple that of Luxury Cars (and likely even higher), Chris Brown of Aristides Capital (aka Midwestern Hedgie)
Are Tesla's Self-Proclaimed 'World's Safest Cars' Actually Among The World's Deadliest?, ZeroHedge
In 2017, the feds said Tesla Autopilot cut crashes 40%—that was bogus, ARS Technica
5) Since it's April Fool's Day, I thought I'd pass along this article: Ex-Enron CEO Skilling Plans Second Act. One sure sign that a sector is experiencing a silly bubble is that a disgraced con man is getting into it… Excerpt:
Former Enron Corp. Chief Executive and felon Jeffrey Skilling is looking to get back into the energy business after serving more than 12 years in prison for his role in one of the biggest corporate scandals in history.
Just weeks after being released from federal custody following his 2006 conviction on fraud, conspiracy and insider-trading charges, Mr. Skilling has been holding meetings with former Enron executives and others, hoping to win backing for a new energy venture, people familiar with the matter said.
The exact nature of the project is something of a mystery, with the people briefed saying it was at an early stage. Some of those who have met with Mr. Skilling have signed nondisclosure agreements, the people said. Several described it as a digital platform connecting investors to oil and gas projects.
Mr. Skilling has met with individuals who specialize in cryptocurrency, blockchain and software development in recent weeks, two of the people said.
6) Here's question 9 of 12 to ask before you tie the knot:
Do your friends and family like her?