Whitney Tilson's email to investors in which he discusses launching his Empire Investment Report on April 17 at 8pm; Tesla's big miss; question 12; reader feedback.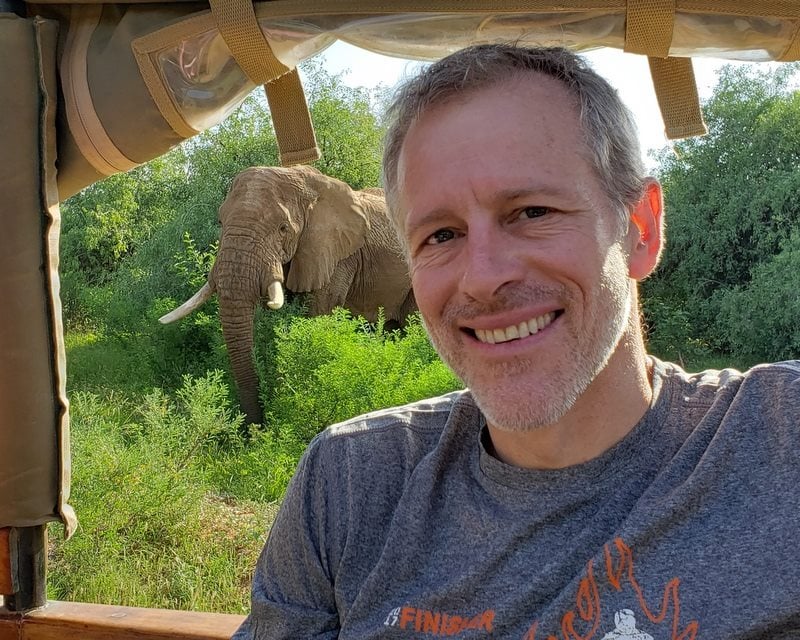 Q4 hedge fund letters, conference, scoops etc
Seth Klarman Describes His Approach In Rare Harvard Interview
In a rare interview with Harvard Business School that was published online earlier this month, (it has since been taken down) value investor Seth Klarman spoke at length about his investment process, philosophy and the changes value investors have had to overcome during the past decade. Klarman's hedge fund, the Boston-based Baupost has one of Read More
1) I'm launching my new newsletter, the Empire Investment Report, with a free webinar on Wednesday April 17, at 8 p.m. Eastern. You can sign up here.
I'll be appearing on camera with my good friend Porter Stansberry to share some big investment predictions, reveal my #1 retirement stock today and discuss our new partnership, Empire Financial Research. This event is completely FREE to attend.
Just for signing up, you'll immediately get access to our reports on why we think Facebook's stock (FB) is likely to double and why Tesla's stock (TSLA) could collapse. And if you enter your cell phone number on the registration page to receive a text reminder before the webinar, you'll also get our report on Alphabet (GOOG).
These reports will only be available to paid subscribers after the webinar, so please join me on the 17th!
2) Speaking of Tesla (TSLA), the stock is down more than 8% today on a huge miss: deliveries were 63,000 vehicles in the first quarter, falling short of the consensus estimate of 76,000. This shouldn't have been a surprise to anyone reading my many emails on the company, starting with the one on March 4, Friday was the beginning of the end for Tesla, in which I wrote:
I've been following [the stock] closely for years and, after carefully reviewing everything over the weekend, today I'm making one of my rare big calls: we will look back on last Friday as the beginning of the end for Tesla's stock.
I think Musk has no more rabbits to pull out of his hat and therefore it's all downhill from here. I predict that by the end of the year, the stock, today at $295, will be under $100.
Here are links to other emails in which I've discussed Tesla in the past month (I'll admit, a little obsessive — a topic I addressed in my email on 3/12):
Follow-up on Tesla (3/5)
Tesla articles & red flags (3/7)
Tesla interview, thoughts & a friendly wager to benefit charity (3/8)
Andrew Left accepts my Tesla wager & offers $100,000+; more on Tesla (3/11)
My obsessions with LL and Tesla; Tesla Bears and Bulls Duke It Out; Tesla Delivery Miss (3/12)
Tesla's "Amateur Hour" and more layoffs (3/13)
Tesla Could Blow Sky High (3/14)
Tesla's Model Y reveal was a total bust (3/15)
Elon's Last Days; Never let it be said that I don't present the bull case on Tesla (3/18)
Tesla demand (3/20)
Presentation on Tesla, Detecting "Potential" Fraud in Real-Time; Galileo Russell (3/21)
Tesla's VIN gap (3/25)
Tesla hiding sales to 3rd-party resellers (3/27)
Are Teslas safe? (4/1)
EVs in Norway (4/2)
Musk the Rapper (4/3)
I will be on live on Yahoo Finance TV at 12:45pm today to discuss Tesla, and then I'm running to the U.S. District Court downtown to watch the oral arguments in the SEC's contempt case vs. Musk. There could be some fireworks!
Nobody has been more right about Tesla recently than Anton Wahlman, who published a short note this morning analyzing the company's Q1 miss: Here Is How Tesla Got To 63,000. Excerpt:
Tesla posted Q1 sales of 63,000 units. That was down 31% from last quarter.
FactSet was supposedly 76,000 units. That would have been a miss even if you added all of those 10,600 "in transit" vehicles.
This article shows how the Model S, Model X and the Model 3 break down in country by country.
It looks like the Insideevs numbers were too high for the U.S., most likely for the Model X and Model S.
The race is now on to predict Q2 unit sales.  Who do you think will once again come closest to the reported number?
3) Here's the 12th and final question to ask before you tie the knot:
Do you think he's hot, and do you have a wild, passionate sex life?
(I have deliberately listed this as the least important question – but, sadly and foolishly, many young people seem to put it first!)
I will send out the list of all 12 questions in tomorrow's email.
4) More nice feedback – thank you!
"I started with you in the charter 'space.' I met you briefly in NYC during Bloomberg's tenure at a school choice function. I now follow your value investing dailies and have found much to value there. Little did I know you would offer advice and counsel on preserving and strengthening my 45-year marriage. Thanks for all that you do!" – Doug Watson
"Your e-mails are priceless. Like finding not only a bottle adrift on an island beach but finding a note inside from a valued friend." – Peter Gaynor
Updated on