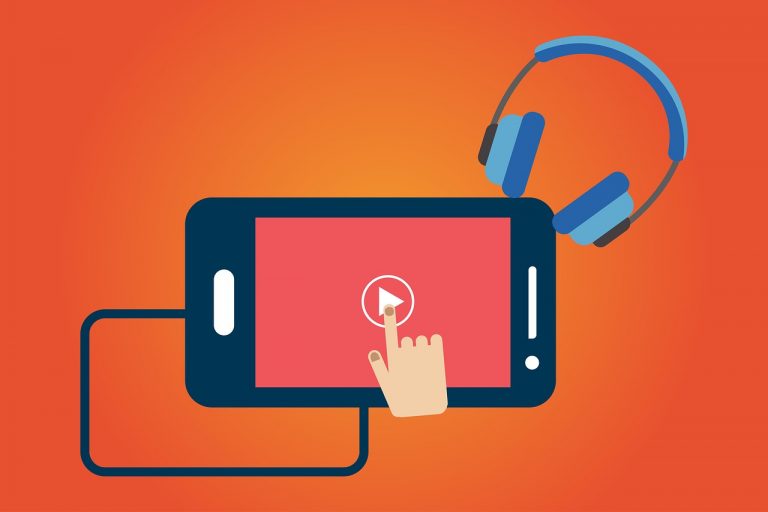 YouTube has come a long way since its inception in 2005. It has given rise to many YouTube celebrities along the way. The most popular channels on the platform are approaching 100 million subscribers. Back in 2005, a Nike ad featuring footballer Ronaldinho was the first video to surpass one million views. Since then we have seen videos surpassing 100 million and one billion views. Let's take a look at the top 10 most watched YouTube videos ever.
Ranked: Most watched YouTube videos
Over a decade ago, the most popular videos on YouTube used to be viral videos. But in recent years, almost all of the most watched videos are related to music. Canadian artist Justin Bieber has as many as five videos with over a billion views on YouTube.
10- Shake It Off – Taylor Swift (2.76 billion views)
Brook Asset Management had a strong first quarter, is shorting This US education stock [Exclusive]
Brook Asset Management was up 7.27% for the first quarter, compared to the MSCI GBT TR Net World Index, which returned 3.96%. For March, the fund was up 1.1%. Q1 2021 hedge fund letters, conferences and more In his March letter to investors, which was reviewed by ValueWalk, James Hanbury of Brook said returns during Read More
Taylor Swift's Shake It Off released in August 2014 and instantly became a worldwide hit. The video inspired a lot of memes upon debut. The song premiered on a Yahoo! Live stream before being released to YouTube and other platforms. It was directed by Mark Romanek and choreographed by Tyce Diorio.
9- Roar – Katy Perry (2.79 billion views)
Roar is the lead single for Katy Perry's 2013 album Prism. The middle-of-the-road song is all about self-empowerment. It depicts a fictional story of the singer embracing life in a jungle full of wild animals after a plane crash. The video was teased heavily on YouTube before its release for promotion.
8- Sugar – Maroon 5 (2.92 billion views)
Sugar was released on January 14, 2015 as a single. It was directed by David Dobkin, who also directed the movie Wedding Crashers. The Maroon 5 band traveled across Los Angeles to surprise couples at their weddings. Only one attendee at each of the featured weddings was aware of the band's surprise. We shouldn't be surprised to see Sugar among the most watched videos on YouTube as Maroon 5 has been a popular name in pop music for more than two decades.
7- Sorry – Justin Bieber (3.11 billion views)
While Justin Bieber's Baby lags behind at 30th place with 2.09 billion views, his song Sorry from studio album Purpose has garnered 3.11 billion views on YouTube since its release in October 2015. Soon after its release, the song was topping the charts in more than a dozen countries. An estimated 10 million people bought copies of the song in 2016.
6- Gangnam Style – Psy (3.32 billion views)
Released on July 15, 2012, Gangnam Style was not a song – it was a sensation. It became the first video to reach one billion views on YouTube in December 2012. It surpassed two billion views in May 2014. Sportspeople, politicians, and celebrities were seen performing the Gangnam Style dance moves publicly. However, Psy's next music album Gentleman failed to elicit the same response from fans.
5- Uptown Funk – Mark Ronson ft. Bruno Mars (3.51 billion views)
Winner of two Grammys, Uptown Funk was released on November 19, 2014. It held the number one spot on the US Billboard 100 for 14 consecutive weeks. However, it faced plagiarism and copyright infringement accusations upon release. Mark Ronson and Bruno Mars faced five different lawsuits, two of which were settled out of court.
4- Masha and the Bear – Recipe for Disaster (3.53 billion views)
This is the only non-music video in this list. This Russian-language video is the Episode 17 (Recipe for Disaster) of the animated kids' show Masha and the Bear. You can find almost all episodes of the show on YouTube. It depicts the story of Masha and her pet bear. Masha is dressed in a folk costume and is trying to stay out of trouble.
3- See You Again – Wiz Khalifa ft. Charlie Puth (4.06 billion views)
See You Again was originally written for the movie Furious 7 as a tribute to late actor Paul Walker. The song was released on April 6, 2015. It was See You Again that dethroned Gangnam Style as the most watched YouTube video. But it held the title for less than a month as Despacito stormed to the top. It remains Wiz Khalifa's most popular song to date.
2- Shape of You – Ed Sheeran (4.15 billion views)
People might not have liked Ed Sheeran's cameo in Game of Thrones, but they have showered all their love on his chartbuster Shape of You. Upon release in January 2017, it became the number one song in 44 countries. It was one of the fastest videos to reach the one billion views milestone (97 days).
1- Despacito – Luis Fonsi ft. Daddy Yankee (6.1 billion views)
Despacito is the most watched YouTube video in the world. Released in January 2017, it became the first video ever to reach three billion views in August 2017. It has since garnered 6.1 billion views. It's the first Spanish-language song to become number one in the United States since Macarena in 1996. Despacito reached the number one spot in 47 countries.