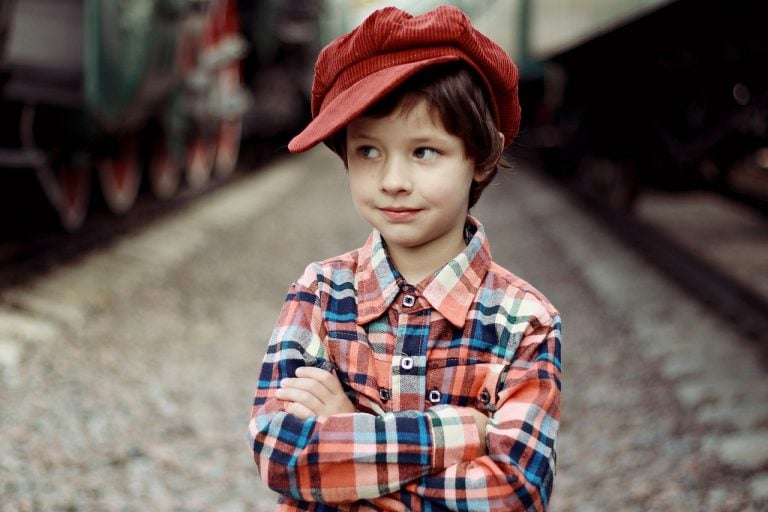 Devices these days have built-in protections to protect against unwanted users who might try to break into a device by entering different passcode combinations. After a few unsuccessful attempts, the device will ask users to try again after some time. However, all such warnings made no sense to a toddler, who eventually locked his dad's iPad for about half a century.
How it all happened?
The locked iPad in question belongs to a New Yorker writer Evan Osnos. Specifically, his three-year-old son locked the iPad for more than 25 million minutes as he kept on entering the wrong password again and again.
Osnos shared the incident on Twitter along with a screengrab showing the exact minutes (25,536,442 minutes) his iPad will be locked out. "Uh, this looks fake but, alas, it's our iPad today after 3-year-old tried (repeatedly) to unlock. Ideas?" read a tweet from Osnos on Saturday.
ValueWalk's July 2022 Hedge Fund Update: Tiger Cub Hedge Fund Shuts Down
Welcome to our latest issue of issue of ValueWalk's hedge fund update. Below subscribers can find an excerpt in text and the full issue in PDF format. Please send us your feedback! Featuring Andurand's oil trading profits surge, Bridgewater profits from credit, and Tiger Cub Hedge Fund shuts down. Q1 2022 hedge fund letters, conferences Read More
Uh, this looks fake but, alas, it's our iPad today after 3-year-old tried (repeatedly) to unlock. Ideas? pic.twitter.com/5i7ZBxx9rW

— Evan Osnos (@eosnos) April 6, 2019
As can be expected there were all sort of comments from other Twitter users. Some joked about the whole thing asking the writer to wait it out, while others offered tips to unlock the iPad.
There were some very funny replies – Next time just give the kid the passcode; Time travel seems to be your best bet; Did the 3yr old get his hands on the iPad just as the 12,000,000 minutes from the previous lock expired?; Make it a gift for the kid's 50th birthday. It should unlock by then.
Locked iPad – what to do?
Osnos was still locked out as of Monday. The number of minutes, however, came down by a few hundred minutes. "It looks like we've still got 25 million minutes to go," Osnos told the New York Daily News on Monday.
As per Apple's guidelines, users experiencing a similar issue must restore and update their settings through iTunes. However, the company says that entering the wrong password too many times erases the data permanently. If the data is backed up, it can be restored by connecting the laptop via iTunes.
"If you backed up your device, you can restore your data and settings after restoring your device," Apple's website says. To know more about how to recover data and restore the device visit Apple's website.
Though Apple's website is quiet on the number of times entering the wrong password erases the data, many believe the limit is ten attempts.
Another similar incident
This is not the first time that something like this has happened. In 2018, a Chinese woman was locked out of her iPhone for about 47 years by her child. The incident took place in January of last year after the mother gave her iPhone to the child to watch educational videos online.
At the time also, technicians at the Apple Store advised the mother to either wait for the years or erase all data and then reinstall files.
"In this woman's case, the only way out (without waiting) is to erase all the phone data and do a factory reset," technician was quoted as saying, according to South China Morning Post. Further, the technician said there had been cases when iPhones got locked for more than 80 years.
The women said that she waited for two months, but the issue was showing no signs of rectifying itself. "I couldn't really wait for 47 years and tell my grandchild it was your father's mistake," the mother was quoted as saying.
Set parental controls in iOS
Apple introduced several controls with the iOS 12 in an effort to address phone addiction among kids. Although these controls won't prevent your device from getting locked when wrong passcodes are entered, it will help you to limit your child's phone addiction, which is a growing concern nowadays.
Apple's new controls allow parents to set time limits for individual apps, set a downtime period when the phone is locked or even restrict them from accessing some content.
For setting Screen Time limits, first you will have to add the children's phones to Family Sharing. Then go to Settings and then Screen Time to set the rules for your kid's iPhone usage. Moreover, parents also will receive a report each week detailing their kids' daily iPhone use, including the number of hours spent on each app. Further, from the Content & Privacy Restrictions you can disable certain apps that you don't want your child to use.
Updated on