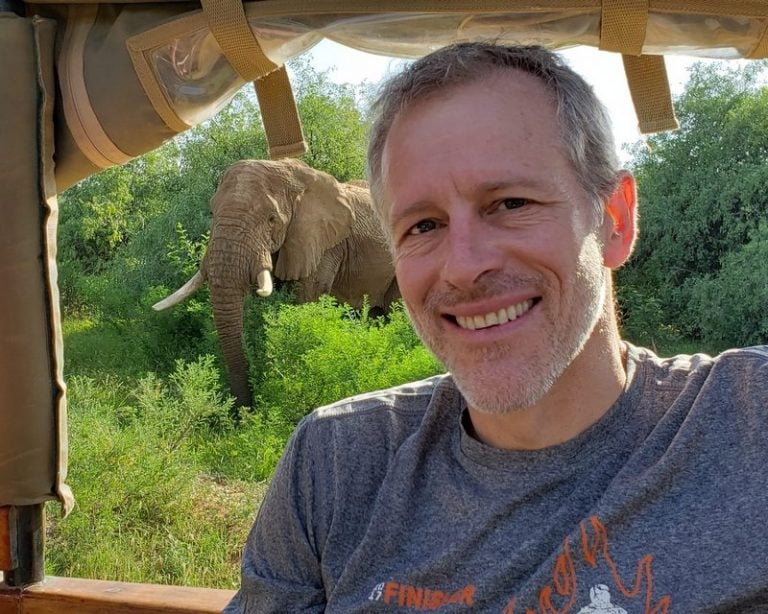 Whitney Tilson's email to investors discussing 50,000 people have registered for his webinar; What to do when a stock runs against you; Fraud in the Bull Market conference; LYFT – The Amateur Short; Tesla is now a 'show-me' stock; Does Tesla have an "enormous lead in electric powertrain technology"? What about superchargers?
1) 50,000 people have registered for the free webinar launching my new newsletter, the Empire Investment Report, which will take place this coming Wednesday, April 17 at 8 p.m. Eastern! You can sign up here.
This AI-Powered Emerging Hedge Fund Manager Is Blazing A New Path
Investment strategies used by hedge funds have evolved over the years, although the biggest changes have come in the use of computers to develop portfolios. Rosetta Analytics is a woman-founded and woman-led CTA that's pioneering the use of artificial intelligence and deep reinforcement learning to build and manage alternative investment strategies for institutional and private Read More
Q1 hedge fund letters, conference, scoops etc
In doing so, you'll immediately get access to my three videos on Berkshire Hathaway, our reports on why we think Facebook (FB) and Amazon (AMZN) are likely to double, and Glenn's report – which is getting an incredible response on Twitter – on why Tesla's (TSLA) stock could collapse (click FREE RESOURCES at the top of the page). And if you enter your cellphone number to receive a text reminder before the webinar, you'll also get our report on Alphabet (GOOGL).
Again, click here to get immediate access to all of this for free. After the webinar, this content will only be available to paid subscribers.
2) Continuing the series of articles I'm publishing leading up to next week's webinar, in this one, A Simple Three-Step Process to Combat This Investing Mistake , I discuss how to avoid the costly mistake of selling a big winner too early – plus how to make the right decision when a stock is running against you.
3) I'm already on a flight home, but really enjoyed catching up with a lot of old friends at the Fraud in the Bull Market (#fraudfest) conference yesterday in San Francisco: Jim Chanos, Herb Greenberg, Carson Block, Roddy Boyd, Jesse Eisinger, Lynn Turner, and Bethany McLean.
What a treat it was to meet Business Insider reporter Linette Lopez, who's done some first-rate investigative journalism on Tesla – so good, in fact, that CEO Elon Musk went after her in a vicious and unhinged way. (To read about it, see: Elon Musk Needs to Stop Tweeting Things He Can't Prove. And Grow Up.) She and Chanos had a good laugh about Musk's accusation that he was paying her to write negative things about Tesla.
Lastly, it was fun hearing from the authors of three of my favorite books about notorious fraudsters: John Carreyrou ( Bad Blood: Secrets and Lies in a Silicon Valley Startup, about Theranos), Tom Wright (Billion Dollar Whale, about Jho Low, the mastermind of the 1MDB scandal), and Diana Henriques (Wizard of Lies, about Bernie Madoff).
Best line: When Carreyrou was asked why Theranos' board didn't pick up on the fraud, he replied: "They were literally asleep. One person told me that at a board meeting, Henry Kissinger and George Shultz were snoring!"
At the end of the day, they showed the documentary about Theranos founder (and total sociopath) Elizabeth Holmes, The Inventor: Out for Blood in Silicon Valley, which I highly recommend. It's available now on HBO.
Overall, an incredible group of people, fighting the good fight every day to expose fraud in every corner of our markets!
4) My friend Andrew Left of Citron Research recently published a five-page report, LYFT – The Amateur Short. Believe it or not, this famed short-seller is long the stock of ride-sharing service Lyft (LYFT). He invested two years ago and has added to his position since it went public on March 29.
While the stock is down ~25% since then, I agree with his point that it's extremely dangerous to short "money losing companies with high growth and large TAM [total addressable market]."
You might wonder, therefore, why I'm comfortable taking the other side of his bullish bet on Tesla. There are many reasons, but a key one is that I think it has made the jump from being mostly a "story" stock to primarily a "show-me" stock today.
If you're going to do any short selling, it's critical to understand the difference.
It's extremely dangerous shorting a story stock because its valuation isn't tied to any fundamentals. There's just a pie-in-the-sky story with a lot of hype and dreams.
With no quantifiable expectations, the company can't miss its numbers – which is what's usually required for the stock to go down.
Tesla was like this for many years, which is why I warned all of my friends not to short it – until last month... While its silly valuation in the face of collapsing fundamentals shows that the story stock element isn't completely dead, I think the scales are finally falling from more and more investors' eyes. As proof that Tesla is now more of a show-me stock, look at how it tumbled when the company recently reported horrible first-quarter delivery numbers.
Going forward, Tesla's stock is likely to trade on how the business performs. On this point, Left and I agree. He told me last month that he thinks there will be a ton of demand for the lower-priced Model 3, whereas I think the big miss in the first quarter is a harbinger of more big misses to come.
Time will tell who's right... and who will have to make a $7,000 donation to the other's favorite charity (per our bet, outlined in my e-mail last month, whether Tesla would report a profitable quarter this year).
Best regards,
Whitney
---
Does Tesla have an "enormous lead in electric powertrain technology"? What about superchargers?
One of my readers, who's bullish on Tesla, send me this link with the comment:
A well-articulated video demonstrating Tesla's enormous lead in electric powertrain technology. I believe everything here is factually correct. The most important factor when buying an EV is range. Why are the e-tron and I-pace clearly way behind Tesla's 2012 tech? What am I missing? Tesla may still end up going bankrupt, but can we admit the tech is still way ahead?
Three friends replied:
1) First off, range is not the most important factor.  You need a threshold range, but then it becomes less important. Second, battery technology is not as hard as people seem to think. Basic battery design (cathode/anode) is really really old.  I can build one out of many different household ingredients. There is a reason battery manufacturers do what they do-and the trade offs are well known. There is an economy of scale advantage. We will see who ends up being the leader here.
2) No, their tech isn't ahead. They get that range via dangerously combustible batteries. Have you ever seen a Leaf implode on impact and burn for the next three days? You won't see it with Jaguars, Audis, Porsches or Mercedes either.
3) It is true that Tesla has a higher degree of range per measure, such as weight and size.
However, the difference is exaggerated for a number of reasons:
Other automakers design for longevity and durability.  And safety.  Tesla, not so much (batteries catch fire unlike BMW, Audi, etc.)
Other automakers have come out with relatively heavy cars (Audi 5,500 lbs, Jaguar something like 4,800 or so lbs I think) because they have more robust construction, safer etc.
Other automakers such as Jaguar and Audi in particular are off-road worthy, which Tesla is not.  So, if you design a Land Rover or a Jeep, and put a Prius engine in it, it won't have the same range and efficiency when driving on paved roads, especially on the highway.
Tesla has emphasized aerodynamics over practicality.  For example, door handles that don't work when it gets cold.
When measured on apples to apples, Tesla may still be the most efficient, but the differences are a lot smaller than they seem by just looking at the nominal numbers.
Finally, real-world tests made in Norway and Sweden this Winter, show Jaguar i-Pace performing better than Tesla Model X.  Audi was still in 3rd place though.
I do think Tesla has a very efficient electric *motor* -- but unlike all other EV makers it also has not been *reliable*.  Yes, you can trade off reliability, safety and durability for some near-term efficiency gain, and Tesla does indeed emphasize near-term positives and spec sheets, as opposed to the car (and its passengers) surviving while driving it for the next 15-25-35-40 years.  Yes, some people do drive cars that are 40-50 years old.  That's how Toyota earned its reputation.  Mercedes too.
Tesla?  Good luck getting them to work in even 15 years from now!
One might add the basic fact that Audi and Jaguar now outsell Tesla X and S *combined* to the tune of over 5x this month (from the places where get daily data).  Apparently, customers don't care.
The reason they don't care is the rapid buildout of 150 or even 350 kW chargers across both Europe and the U.S.
Below is a photo I took on Monday from the new Volkswagen-owned 350 kW charging station in Las Vegas. It was just finished in the last couple of weeks.  A year from now, Porsches will be feeding here at 350 kW.  Before then, Audi eTron and Jaguar i-Pace.
They are finishing the construction of almost 500 of these in the U.S. alone, in the next few months.  Each has at least six stations with two heads each.  They are spending $2 billion on this buildout.
Yes, the Tesla supercharger network will still be ahead in terms of coverage, at the end of this year.  But not by all that much, and it will be clear to all consumers that the gap is being filled -- and that in another year or two VW will be ahead.  This is $2 billion outspending whatever little Tesla invests in chargers anymore.