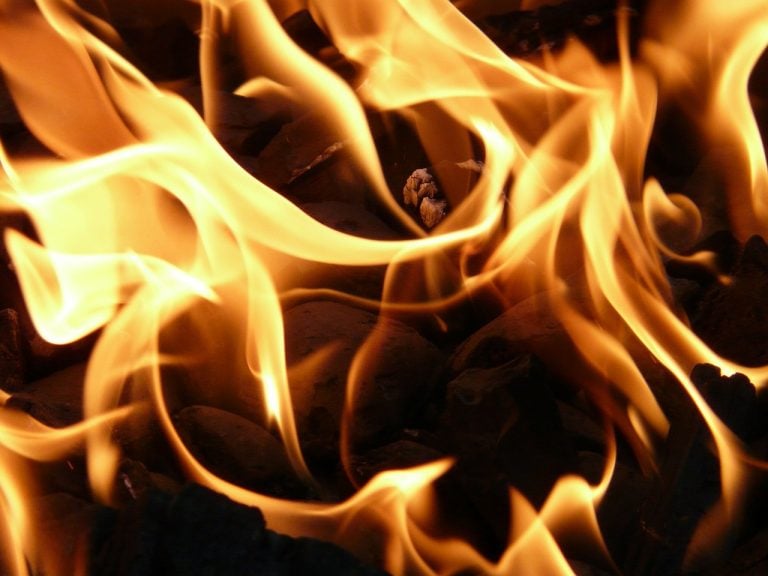 A Tesla Model S appears to have exploded, and the whole incident was captured by a CCTV camera in a parking garage in Shanghai, China. This is not the first Tesla Model S explosion, and experts feel it may not impact the company much.
Not the first incident
A video which has gone viral shows a first-generation Model S parked in the garage. Suddenly, it catches fire, and within a few seconds, the car seems to explode.
A Twitter user by the name of Jay in Shanghai uploaded the video, saying the Tesla Model S explosion has been reported to the company. A day later, Jay tweeted that Tesla responded via its Weibo.com account. CNBC also confirmed that the U.S. automaker had sent an team of investigators.
Hedge Fund Launches Jump Despite Equity Market Declines
Last year was a bumper year for hedge fund launches. According to a Hedge Fund Research report released towards the end of March, 614 new funds hit the market in 2021. That was the highest number of launches since 2017, when a record 735 new hedge funds were rolled out to investors. What's interesting about Read More
In its official statement, Tesla said it "immediately sent a team onsite and we're supporting local authorities to establish the facts." The company further stated that no one was harmed.
This is not the first incident of a Tesla car catching fire. At least 14 such instances have been reported since 2013, notes Reuters. However, this latest incident is unique in that the car did not crash or meet with any accident, as happened in most previous incidents.
@Tesla This is what happened to my husband and his car today. No accident,out of the blue, in traffic on Santa Monica Blvd. Thank you to the kind couple who flagged him down and told him to pull over. And thank god my three little girls weren't in the car with him pic.twitter.com/O4tPs5ftVo

— Mary McCormack (@marycmccormack) June 16, 2018
In June 2018, actress Mary McCormack shared a video on Twitter showing how her husband's Model S started fuming on a street in Los Angeles. She stated that the car caught fire out of the blue in traffic on Santa Monica Blvd.
WATCH: A @Tesla crashes into a tree and bursts into flames in Davie on Flamingo Rd. Unfortunately the driver died on scene according to Davie Fire Rescue. We have @SanelaWPLG on scene working the story. (? via Daniel Dobb) pic.twitter.com/uJCKjWOPJx

— Marcine Joseph (@MJ_Reports) February 24, 2019
A Tesla Model S was involved in another accident early this year, in which the driver paid with his life. A 2019 Model S collided with another car and then exploded, with the driver locked inside. Reports citing emergency responders and those present on the scene said they could not rescue the driver because the exterior door handles did not deploy. As a result, bystanders could not open the door from the outside.
Tesla claims its cars are the safest
Tesla has been quite vocal about the safety record of its vehicles, stating that they "are engineered to be the safest cars in the world."
The automaker has repeatedly claimed that electric vehicles are 10 times more secure than traditional vehicles when it comes to fire protection. Tesla's claims are based on its fleet of more than 500,000 vehicles which have driven over 10 billion miles. However, Tesla never specifies whether the statistics are in relation to normal use or include accidents.
Over a million combustion engine (it's right there in the name!) car fires per year & thousands of deaths, but one Tesla car fire with no injuries gets biggest headlines. Why the double standard? This is a real question.

— Elon Musk (@elonmusk) April 23, 2019
In its latest safety report for the first quarter of 2019, Tesla says it "registered one accident for every 1.76 million miles [2.83 million kilometres] driven" by human drivers, and "one accident for every 2.87 million miles [4.62 million km] driven in which drivers had Autopilot engaged." The report then cites U.S. National Highway Traffic Safety Administration data which indicates that an automobile crash happens every 436,000 miles.
Tesla Model S explosion may not impact the company
The Tesla Model S explosion in China comes at a time when the automaker is looking to expand and ramp up sales in the country. Tesla has been struggling in China due to the tariffs and trade war with the United States. However, the Elon Musk-led company is looking to change its current strategy of importing cars to China. The company is building a factory in Shanghai, which will initially manufacture the Model 3.
Analyst Alan Kang at LMC Automotive notes that Tesla had fire incidents in the past, but they didn't have much impact on its reputation in the long term. According to The Guardian, Kang stated that since Tesla is not widely present in China yet and the country is looking to push the electric vehicle market, even the latest incident may not not have much of an impact on Tesla. However, commentators were ruthless in trolling Tesla after watching the latest video.
"One lesson I learnt from the Shanghai self-exploding Tesla: don't park your car next to a Tesla," one user said.
It seems like vehicle fires are not only Tesla's problem. One other EV maker faced a similar issue recently. Another incident involved Tesla's Chinese rival Nio. The company said in a social media post that an ES8 electric sport utility vehicle caught fire on Monday in a Nio service center in the central city of Xian as it was undergoing repair.
"Nio has launched an investigation to determine the cause of the fire," the automaker said, adding that no one was harmed in the incident.
Updated on