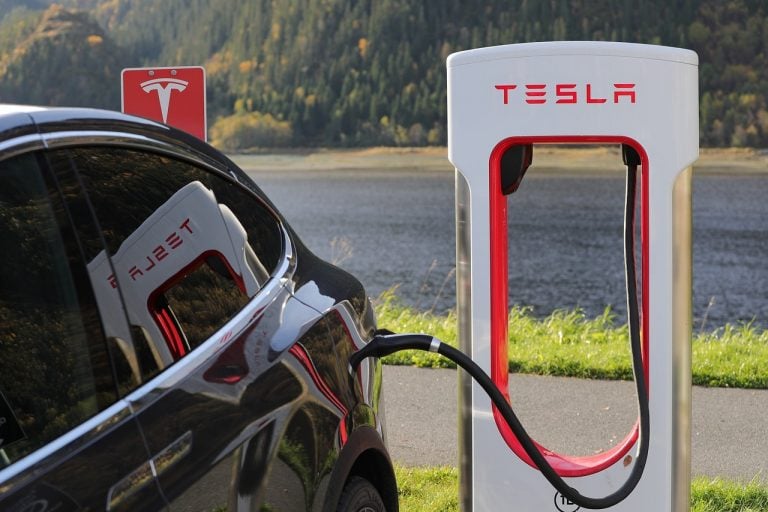 ……Tesla Inc (TSLA) reported disappointing first quarter earnings yesterday, April 24th, after the closing below. Below are comments from analysts on the company's results and the potential Model 3 cannibalization of Model S/X.

Barclays
Cold shock to those who thought Tesla would be sustainably profitable or that 1Q Would only be a modest loss. Tesla results were in line with our bearish estimates even excluding the one-time inventory write-down (even though Tesla vehicles are "appreciating assets"). While the loss was widely expected given the lower deliveries, Tesla's high fixed costs were somewhat of an unpleasant surprise (opex up despite cost cuts). We reaffirm our UW rating and $192 price target, but (given the muted aftermarket reaction) it's unclear to us is how a dilutive equity raise in the coming months impacts the share price short term.
Voss Value Sees Plenty Of Opportunities In Cheap Small Caps [Exclusive]
For the first quarter of 2022, the Voss Value Fund returned -5.5% net of fees and expenses compared to a -7.5% total return for the Russell 2000 and a -4.6% total return for the S&P 500. According to a copy of the firm's first-quarter letter to investors, a copy of which ValueWalk has been able Read More
Q1 hedge fund letters, conference, scoops etc
Canaccord Genuity
Tesla posted Q1 results that were roughly as we expected, yet the real story was the solid Q2 delivery guidance of 90,000-100,000 vehicles, which should help abate demand concerns. Specifically for the quarter, the company reported Q1 revenue and EPS of $4.5B and $(2.90), in comparison to our expectation of $4.4B and $(2.60). The company ended the quarter with $2.2B in cash and commented that the cash level was expected to rise in each subsequent quarter this year. The updated Model S/X with SiC electronics is now capable of 200 kW charging that reduces charge time by 50%, which along with motor upgrades and extended range should help spur demand for the vehicles. One interesting development was that the company stated that "in about a month" it was planning on offering an insurance product for consumers, given traditional insurance tends to be expensive for the brand.
Morgan Stanley
A relatively uneventful quarter. Auto gross margin was nearly 200bps better than expected and free cash burn was around $200mm less than we forecasted. Guidance for 2Q deliveries and reiterated FY unit delivery forecast are materially higher than our estimates. Tesla forecasts a return to positive free cash flow by 2Q which is 2 quarters ahead of our forecast. We continue to apply a discount to Tesla forecasts and we expect most investors will too.
Needham
Tesla reported a significant net loss in 1Q of ~$500MM or ($2.90)/share, well below our est. of ($1.86). Overall GMs fell 750bps to 12.8% Q/Q as gross profit declined ~$900MM or 60% Q/Q. Tesla was hit with the double whammy of falling volume (Model S/X) and significant ASP erosion. Services GM of -39% had a 600bps impact. Cash declined $1.5BN Q/Q. A/R and inventory grew 60% Y/Y and 50% Y/Y respectively, vs. revenue growth of 33%. Our new CY19 Non-GAAP EPS swings to a loss of $1.95 from a profit of $1.25, even factoring a snapback in 2H19. We also lowered our CY20 EPS est. to $2.40 from $5.90. We note that in its recent history, Tesla has never generated an annual profit. We believe the company will face deteriorating margins combined with decelerating revenue growth, pushing out profitability.
Nomura
Tesla's 1Q19 results missed expectations, with both revenue and loss-per share below both our estimates and the Street's. At the same time, 1Q19 was a unique period for the company (challenging delivery logistics, price reductions, and a sizable bond repayment), and Tesla reaffirmed its FY19 delivery outlook (360,000-400,000 units), as it expects a considerable sequential recovery in 2Q19 (at least +40% QoQ) and at a minimum seasonal 2H. Management seemed confident in their near-term visibility, in particular, which is encouraging given that the second quarter is already nearly one-third complete. Tesla also noted that it expects positive FCF in every remaining quarter in 2019, including 2Q, which we think is likely. Overall, we believe that Tesla's reiterated FY19 outlook is achievable, albeit challenging, and maintain our Neutral rating and $300 target price.
Oppenheimer
Tesla posted messy 1Q19 results with better than feared auto GM with a generally positive guide for 2Q19 units at 90-100K deliveries. We believe core to the bear thesis is lack of demand, which the company indicated it is not worried about as it rolls out lower priced vehicles. We believe cost elimination in the power train (specifically battery chemistry/form factor along with inverter and motor efficiency) is critical to profitability as the company looks to scale volume sales likely at lower prices. We would view a capital raise as a positive catalyst offset by lingering questions on demand and corporate governance. We keep our estimates largely intact and maintain a positive outlook given Tesla's leadership position in EV technology.
PiperJaffray
We reiterate our Overweight rating following Q1 results. Although logistical challenges - along with lower transaction prices - had an obvious impact on Q1 profitability, we think this was temporary. Guidance implies a 2H recovery for both deliveries and margins, and this seems reasonable to us. Q1 suffered from a particularly nasty combination of headwinds, including seasonality, a big buildup of non-US deliveries (negative for logistics costs and working capital), as well as the expiration of tax incentives in the United States. Plus Tesla also made good on its commitment to increase affordability by cutting price, thereby sapping margins. But many of these issues were specific to Q1, and shouldn't repeat. Our near-term estimates are moving lower, but our price target remains $396.
Roth Capital Partners
Tesla's ugly 1Q19 EPS was well below consensus. Positive 2Q19 guide of 90k-100k units was better than feared, and near-term demand datapoints could support elevated volatility. The cash position of $2.2bn, down $1.6bn Q/Q, was a material negative in our view, with deviation from the ~$2.5bn comfort zone driven mainly by outsize operating losses. We believe potential Model 3 cannibalization of Model S/X units is now the most important item to monitor, as visibility here likely causes a major move.
Wedbush
Regardless of the noise or Musk's antics we focused investors on the fundamental opportunity for Tesla over the next decade with its Giga and Fremont factories and R&D prowess as key ingredients in its recipe for long term success that backed up our positive thesis and valuation on the name. That said, the demand story at Tesla is quickly changing and the company has unfortunately not adjusted to an evolving EV landscape (especially in the US) with the well thought out marketing and distribution logistics needed to manage this difficult and complex hand holding process for customers, employees, and investors. To this point, in our 20 years of covering tech stocks on the Street we view this quarter as one of top debacles we have ever seen while Musk & Co. in an episode out of the Twilight Zone act as if demand and profitability will magically return to the Tesla story. Ultimately we believe the company's guidance is aggressive and management/board is not taking aggressive enough cost cutting actions and shutting down future endeavors to preserve capital and give a sustained path to profitability for the Street. We continue to feel robotaxis, insurance products, and other endeavors are distractions from the growing demand woes that are not being addressed which is a critical worry of ours at this juncture. At this point the writing is on the wall that Tesla will likely have to raise $3 billion+ of capital in the near term.......
Updated on