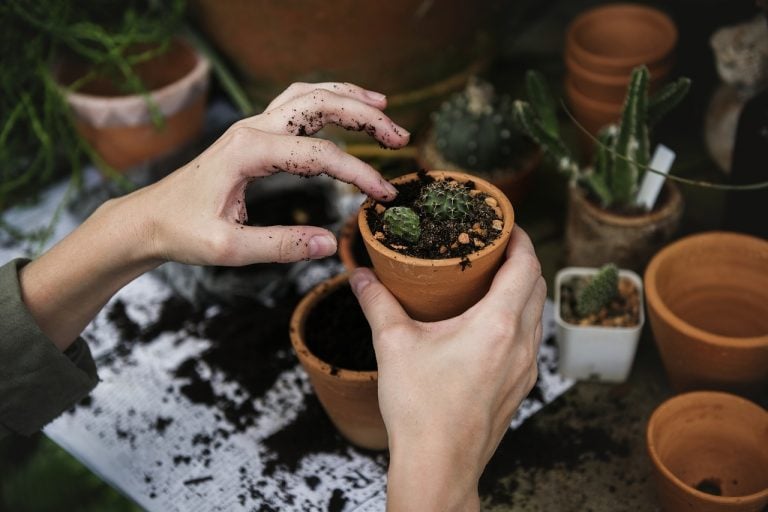 Tech accelerators help nonprofits fast-track technology aimed at solving environmental challenges
When Hawaii's last sugar mill closed in 2016, ending forever the islands' long, storied sugar industry, it stranded some 200,000 acres of depleted, or "distressed," agricultural land, and idled farmers. Seeing all that fallowed agricultural land, in a state with high food and fuel costs, got Naveen Sikka to thinking that there had to be way to reuse the land and also help solve the broader problem of rising food demand on a planet with limited resources.
Q1 hedge fund letters, conference, scoops etc
Peter Lynch: How Investors Can Find Their Edge
Peter Lynch was one of the best growth investors of all time. As the Magellan Fund manager at Fidelity Investments between 1977 and 1990, he averaged a 29.2% annual return. Q1 2021 hedge fund letters, conferences and more The fund manager's investment strategy was straightforward. He wanted to find growth companies and sit on them Read More
And so, Sikka founded TerViva and set out to identify, learn how to cultivate, and ultimately bring to market a new crop that could thrive on depleted land and serve as an alternative protein source or as a biofuel.
Sikka found that crop. It's pongamia, a tree with lima-bean sized seeds that produce 10 times the amount of oil and three times the amount of protein meal per acre as soy. Hawaiian farmers and growers in Florida, who've lost tens of thousands of acres to citrus greening disease, are finding a use for the tree—so much so, that today TerViva is it an "inflection point," says Will Kush, manager of processing and markets. "We have so much demand for our trees, that our biggest challenge is scaling up as fast as we can."
Last month TerViva raised $20 million in Series D funding to help it meet that challenge, bringing the total amount of funds raised to $40 million.
Kush says that TerViva wouldn't be where it is today without the support of Elemental Excelerator, a tech accelerator. "They provided not just capital but introductions and mentoring guidance on how to operate in the Hawaiian business ecosystem," he says.
Founded in 2012 to help Hawaii meet its ambitious renewable energy goals, Elemental Excelerator helps companies at the growth stage to scale up their innovations. To date, 89 percent of the companies accepted into its program are still in business or have been acquired by a larger company, and they've collectively raised $550 million in follow on funding.
Elemental's strong track record caught the eye of Conservation International, a global environmental organization, which recently formed a formal partnership with the tech accelerator to help scale up innovations solutions to global water, agriculture and biodiversity concerns.
Conservation International is in fact the fourth large, global environmental organization to partner with a tech accelerator in the past two years, following in the footsteps of The Nature Conservancy (TNC), Ocean Conservancy and WWF. In this fascinating new trend, global environmental organizations are seeking to help channel Silicon Valley smarts towards solving urgent environmental problems, and to link their private sector funds to the accelerator world.
While each conservation group has developed its own unique partnership with a tech accelerator, they share a common desire to meld their decades of environmental expertise and on-the-ground contacts with the entrepreneurial savvy and business connections of accelerators — and, more pointedly, to steer the tech sector toward solving real environmental problems.
"We're all struggling with, 'How do we change things, how we do we get scale in a compressed time frame?'," says Agustin Silvani, vice president of the Conservation Finance Division at Conservation International. "If you look at all the climate studies, we have basically 10 years to solve these issues, so we're laser focused on that, and are throwing whatever we can at it. We need new ideas and innovation to change these trajectories."
Among the other partnerships, Ocean Conservancy formed the Incubator Network in 2018 to accelerate solutions to plastic waste in oceans. The partnership emerged from years of research to understand the causes and sources of ocean trash, as well as Ocean Conservancy's prior efforts to help finance plastic waste management through the Circulate Capital Fund. Meanwhile, TNC is partnering with TechStars Sustainability  and has already selected its first class of 10 businesses.
"What a lot of us are trying to do is inspire a new generation of technology entrepreneurs and investors to focus on sustainability issues in a much more serious way than they have to date," says August Ritter, program director of the sustainability accelerator at TNC.
Business sustainability expert and author, Andrew Winston, says it's "fascinating" that the conservation groups are playing in a private sector finance capacity. "Clearly they've identified a gap," he says.
Read more about this emerging trend at Ensia.