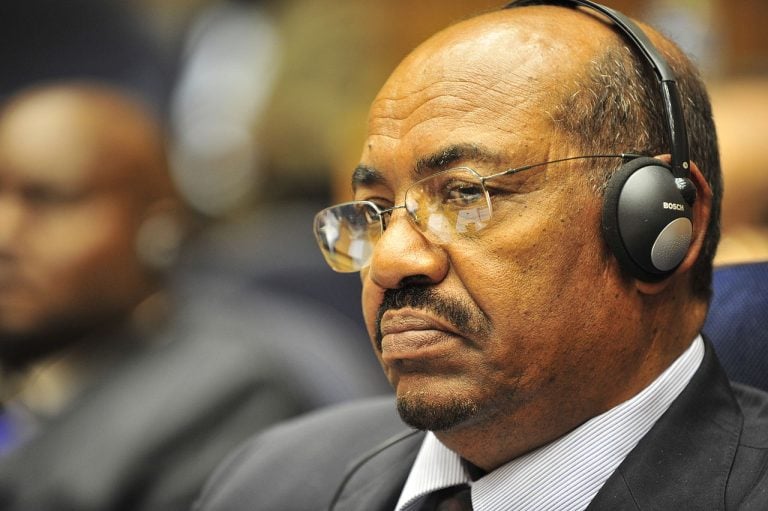 The Sudan has been under the control of Omar al-Bashir since he seized power in a 1989 military coup. Now, it seems the tables have been turned following months of protests by the Sudanese people. In a surprising move, the dictator has been ousted from his position by a Sudanese military coup.
Sudan Military Coup: History Repeats Itself
In 1989 Omar Hassan Ahmed al-Bashir led a revolution that ended with the Sudanese military coup that allowed him to take power. Born in 1944, al-Bashir was a Sudanese military officer who rose from poverty to assume the leading role in the military. Educated at a military school in Cairo, Egypt, he fought against Israel with the Egyptians in 1973. Following this, he returned to the Sudan and began to rise rapidly through the ranks in the military. By the mid 1980s he had achieved the leading role in the fight against the Southern Sudan People's Liberation Army.
Angry with the current government in the Sudan, al-Bashir began to lay the groundwork for his plan to assume leadership. Finally, he put the plan into action and deposed the elected officials in Khartoum. Once he had gained control, he aimed the Revolutionary Command Council For National Salvation, the country's ruling force, at creating a fierce dictatorship. Backed by Muslim extremist and leader of the National Islamic Front, Hasan al-Turabi, he began to force the country to accept Islam as its governing force. The Sudanese military coup of 1989 set a course that was to cause great heartache for the Sudan.
ValueWalk's July 2022 Hedge Fund Update: Tiger Cub Hedge Fund Shuts Down
Welcome to our latest issue of issue of ValueWalk's hedge fund update. Below subscribers can find an excerpt in text and the full issue in PDF format. Please send us your feedback! Featuring Andurand's oil trading profits surge, Bridgewater profits from credit, and Tiger Cub Hedge Fund shuts down. Q1 2022 hedge fund letters, conferences Read More
Omar al-Bashir's Dictatorship
Omar al-Bashir used a Sudanese military coup to take power, and it would haunt his entire career as a politician. Because of his violent nature and his own lust for power, al-Bashir was paranoid of anyone around him who sought a leadership role. He worked tirelessly to secure his seat of power and trusted very few people. During his time as president he disbanded parliament and blocked the formation of political parties. He also prevented free speech and suppressed media that did not follow his beliefs. In fear that his former ally was plotting against him, al-Bashir ousted Turabi, leveraging the Sudanese military to do so.
The ongoing war with southern Sudan is perhaps the one thing al-Bashir is known best for. He enlisted the aid of mercenaries who terrorized the citizens, prevented foreign aid from reaching people who were in need, and murdered many people. Because of these actions, a warrant was issued by the International Criminal Court and al-Bashir was accused of genocide and crimes against humanity. The Sudanese military coup in 1989 had created the perfect storm in terms of anger, political greed, and violence.
Military Coup Becomes al-Bashir's Fate
Omar al-Bashir's reign of terror was ended on April 11, 2019 by a Sudanese military coup. The men he had once trusted to protect him turned on him in the end. According to CNN, Sudanese military had fought with armed security officers and intelligence personnel earlier this week. Then, Sudanese state TV made an announcement that the military would be releasing information very soon. This seemed to hint that a military coup could be taking place at that very moment.
Awad Mohamed Ahmed Ibn Auf is Sudan's Minister of Defense. He told the press that al-Bashir had been removed and the Sudanese government formed under his leadership had been dissolved. In its place, a military council had been established to help transition to a new government over the next two years. He also noted that a curfew would be in place from 10:00 pm until 4:00 am each day and a 3 month state of emergency has been declared. The statement also noted that Omar al-Bashir had been forcibly removed in the Sudanese military coup and he was being kept at a "safe place."
We will keep you updated on this story as more information comes in.
Updated on