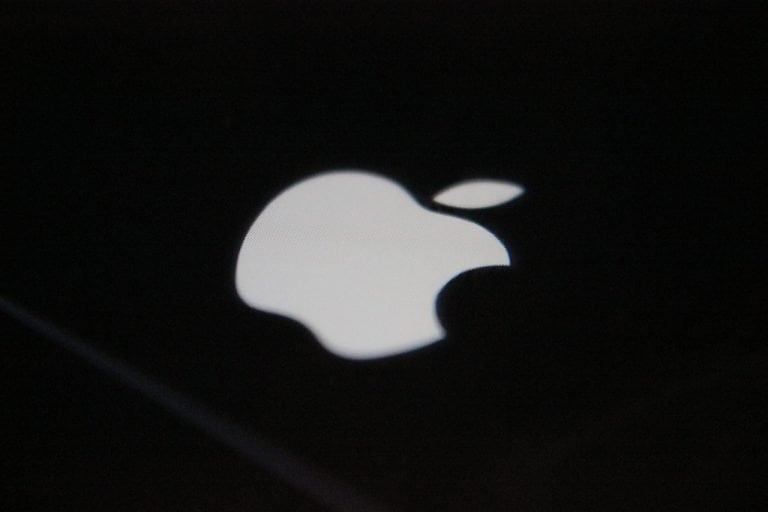 We have heard about many iPhone-related scams over the years, but this latest one is unique because it involves two college students. Federal prosecutors say two Chinese students were able to swindle Apple out of hundreds of thousands of dollars in iPhone replacements. Both face criminal charges.
How they duped Apple
Two Chinese engineering students in Oregon are accused of scamming Apple using the company's consumer-friendly return policy and counterfeit devices. According to The Oregonian, federal prosecutors say Quan Jiang and Yangyang Zhou began carrying out their plot in 2017. Officials say they have since smuggled thousands of counterfeit iPhones into the U.S. from China. The students then allegedly send the counterfeit iPhones to Apple for repair, claiming the device wouldn't power on.
Prosecutors say that in most cases, Apple replaced the counterfeit iPhones with real iPhones, which the students then allegedly shipped back to China to be sold at a profit. Officials say that once the real iPhones are sold in China, a third team member would wire the money to Jiang's mother, who they say then deposits that money into Jiang's account.
Khrom Capital killed it during the first quarter, continuing its strong track record; here are their favorite stocks
Khrom Capital was up 32.5% gross and 24.5% net for the first quarter, outperforming the Russell 2000's 21.2% gain and the S&P 500's 6.2% increase. The fund has an annualized return of 21.6% gross and 16.5% net since inception. The total gross return since inception is 1,194%. Q1 2021 hedge fund letters, conferences and more Read More
Officials say this is how the two Chinese students duped Apple of $895,000 worth of iPhones. Each allegedly had different responsibilities in the plot. Zhao is accused of smuggling the counterfeit iPhones into the U.S., and Jiang allegedly took them to Apple retail stores or used Apple's online repair program.
Zhou is charged with illegally exporting goods, while Jiang face charges of trafficking in counterfeit goods, according to The Verge. Zhou only recently completed his engineering degree at Oregon State University, while Jiang is studying engineering at Linn Benton Community College.
In their defense, Jiang and Zhao claim they didn't know they were using counterfeit iPhones. Apple also is unable to verify the authenticity of the iPhones because they wouldn't power on. Neither of the students is in custody, but authorities are monitoring Jiang via GPS.
How the alleged counterfeit iPhone plot worked
Officials say Jiang and Zhou's scheme worked because Apple was unable to verify the authenticity of the counterfeit phones. However, this couldn't keep them from getting a replacement if the device is under warranty. Apple also doesn't need proof of purchase to replace iPhones. In court, one Apple representative explained how the replacement process works.
"Submission of an iPhone that will not power on is critical to perpetuating iPhone warranty fraud," the representative said. "As the phone will not be able to be immediately examined or repaired by Apple technicians, triggering the Apple phone replacement process as part of its product warranty."
Zhou recently appeared before the U.S. District Court in Portland, Ore., where U.S. Customs and Border Protection claimed both students received several shipments of counterfeit iPhones from China.
Apple also reportedly sent cease-and-desist orders to Jiang at Zhou's listed address in June and July 2017. The order claimed the company was aware that he was importing counterfeit iPhones. The two never replied to those notices. In fact, they receiving any such letters.
The alleged fake iPhone scheme worked for some time, but Apple and customs officials say they finally caught on. Officials say when law enforcement raided Zhou's home, they seized more than 300 counterfeit iPhones.
As of now, there is no comment from Jiang's defense lawyer. Zhou's lawyer told Portland's KOIN that his client wasn't aware of alleged counterfeiting and he believes Zhou will be "vindicated."
According to The Oregonian, of the 3,069 warranty claims submitted by the two, Apple approved 1,493 replacements. At an average price of $600, it means a loss of approximately $900,000 for Apple.
Not the first time
Apple has yet to comment on the matter. This is not new for Apple, which has been fighting similar fraud cases for the past several years now. In 2018, a Chinese man living in New Jersey on a student visa faced charges of selling fake iPhones and iPads. The man allegedly earned $1.1 million from the scheme.
It is not just Apple targeted by the scammers. Other tech companies have also been victims. In fact, one alleged scam was unearthed just last week when a man from Lithuania bilked Facebook and Google out of $123 million using a business email compromise (BEC) campaign. The man allegedly posed as a vendor and to collect the amount he said he was owed. However, Google and Facebook claim they were able to recover the amount.