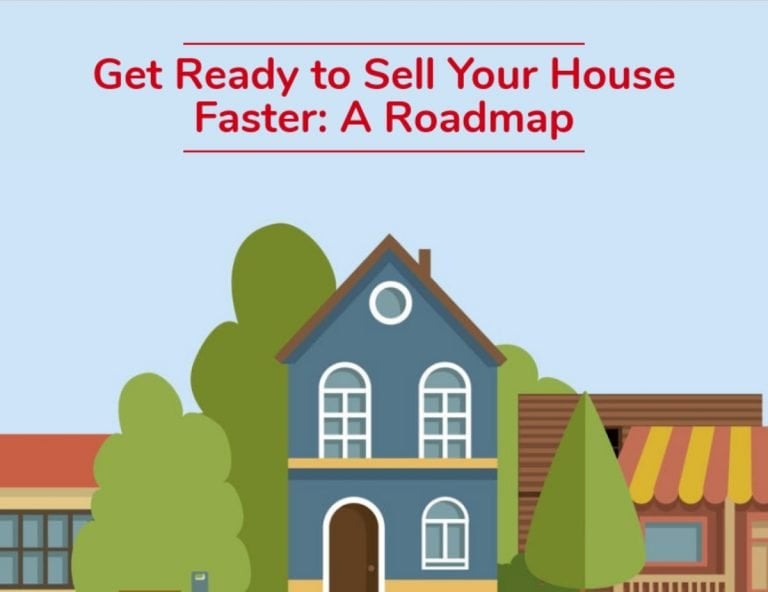 Selling the home faster is always a great idea but is too daunting to execute. Here is a complete blueprint of the process to be followed to getaway from the tedious process of selling the house faster.

Steps To Sell Your House Fast
[REITs]
Fund Manager Profile: Zhang Hui Of China's Southern Asset Management
Historically, the Chinese market has been relatively isolated from international investors, but much is changing there now, making China virtually impossible for the diversified investor to ignore. Earlier this year, CNBC pointed to signs that Chinese regulators may start easing up on their scrutiny of companies after months of clamping down on tech firms. That Read More
Q4 hedge fund letters, conference, scoops etc
Scrutinize the housing market

Investigate the housing market thoroughly
Analyse the prices of the similar houses
Fix the price of the house as per the market trend

Get your home inspected by an agent

Get an expert opinion for the price of your house
Set the price for your house accordingly

Find out the investor

Get the right investor who would offer best deal

Prepare your house for sale

Spend the necessary amount on the house to boost the price

Sell it smart way

Check out the credential of the buyer
Enter into a written agreement
Disclose all the related facts to avoid future consequences
Why Choose Real Estate Investor Over Realtor
Fastest closing

Crack the deal within 3 to 7 days

No Repair Required

Buys the bad shaped house
No repair required
Sell your house in its 'as is' condition

Investors buys the house for cash

No need for bank approval
No more waiting
Get all in cash
How It Works
Search for the right investor

Do a proper survey of various investors & get the best one

Schedule An Appointment

Fix the meeting with the investor
Allow them inspect the house
Get the fair price for the home

Sign the contract & get your cash

Agree for the fair price offered
Transfer the titles
Get your consideration in cash
Well, then you should definitely consider selling your house for cash. The thought ' How can I sell my house in Houston?' must have crossed your mind a couple of time especially if you are in need of some quick cash. If you are someone who wants to sell their house which is not in great condition you can consider selling it for cash.
The first perk of selling your house for cash is that there are no fees or hidden costs involved. Whereas when you sell your house the traditional way you have to pay commission to the real estate agent and some other fees as well. Cash selling is especially great for those sellers who don't want to invest extra money on fixing the plumbing or any other house repairs.
With cash selling, you don't even have to pay for closing costs, appraisals, inspections or holding costs. While selling your house for cash, you don't have to worry about the deal, not closing or any other complications like providing financing. You also don't have to renovate your house or even do tiny repairs in order to sell it. The cash buyers will buy your house in whatever condition it is in and provide the best value for the same.
Once you sell your house for cash you can get cash for it within a few days and sometimes even within a few hours. It is a highly convenient process as the entire selling procedure is carried out by the cash seller. Therefore, there is no hassle of people coming to your home and judging your property.
For a speedy and stress-free sale make sure you get in touch with Greaterhoustonhouse.com.
Every person who wants to sell their house fast in Houston, will also want the best price for their property. However, before you go ahead and decide to sell your house it is important to know which method is the best. There are many people who seek the help of real estate agents when they wan to sell their property. However, if you are someone who wants to sell house fast in Houston, you need to sell it for cash.
When you are already short on budget and cannot afford to do major or minor repairs in your house, it is best to sell it for cash. A real estate agent will also charge a heavy commission for on the sale. On the other hand when you sell it for cash, you can sell your house in whatever condition it is and make money out of it.
Buyers like Greater Houston Houses LLC will buy your house no matter how bad the condition of your house is and they will provide best market value for the same. These type of cash buyers do not charge any commission or fees. When you deal with these cash buyers the entire selling procedure is very easy and taken care of by the buyer.
There is no hassle of various buyers visiting your property and you don't have to constantly maintain the way your house looks. However, before you go ahead and decide the cash buyer you want to deal with make sure that you are choosing a legitimate agency or company who will provide you the best market price for your property.
Make sure you get in touch with Greater Houston Houses LLC to get the best price for your property and to sell your house for cash.
Whenever you want to sell something, you are always in a hurry. However, the problem is that the buyers should also be aware of the fact that someone wants to sell a house and they should have all the details about the house.
This issue of finding the right buyer who will pay the price you are looking for is a task which is not that easy. However, if you are able to find an agency that can fulfil this task and take up all the responsibilities of finding the buyer, selling the house and giving you your money, your life would be so easy.
That is a lot isn't it? No headaches and no botheration of the age old methods of selling a house. Imagine, if you had to do all this work yourself? You will have to first take leave from work as the entire process would take time. Plus, you will have to spend money or renovation and what not, not to mention you will have to interact with all kinds of buyers. Needless to say that most buyers could be fussy and irritating.
Conclusion
Indeed, selling your house to an investor is the fastest route of closing. Opt for the right investor and sell your house for cash today.

Sources:
http://greaterhoustonhouse.com/
https://www.nar.realtor/research-and-statistics/quick-real-estate-statistics
http://www.bigstatehomebuyers.com/how-to-sell-my-house-fast-while-moving-a-complete-guide/
https://greaterhoustonhouse.wordpress.com/2017/08/16/reveal-the-secrets-of-selling-your-house-quickly/
Updated on