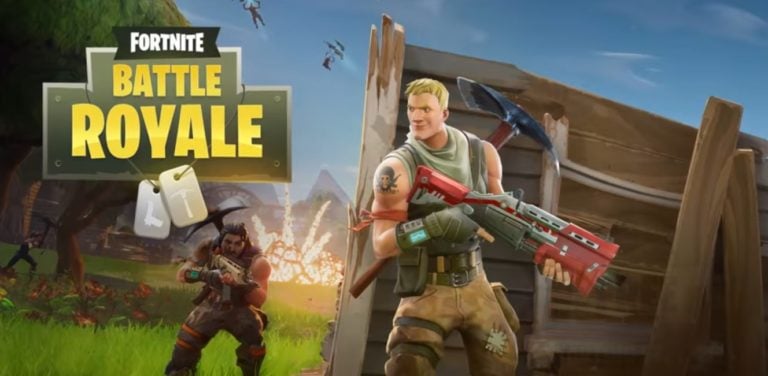 Battle royale games have been all the rage over the last year or so. Inspired by the success of this gaming category, one wealthy individual is planning a real-life battle royale game on a real private island with real people.
How will the real-life battle royale game work?
IGN spotted a listing on the luxury marketplace Hush Hush to hire someone to design a real-life battle royale game for 100 people. The name of the person who made the listing entitled "Can you help design a battle royale-inspired arena for a 'last person standing' contest" is not known.
"Battle royale games have become incredibly popular over the last few years ago and our customer is a huge fan who wants to make the game a reality in the safest way possible," Hush Hush founder Aaron Harpin said.
Axon Capital Up 60% In 2020; Says These Tech Stocks Are Value Stocks
Axon Capital was up more than 60% for the first 11 months of 2020 after making some changes to deal with the year's challenges. In his delayed third-quarter letter to investors, which was reviewed by ValueWalk, Axon's Dinakar Singh noted that the year was not only "incredibly stressful" but also "successful." Q4 2020 hedge fund Read More
Of course, contestants won't kill each other to be the last man standing. They will be using Airsoft guns and armor featuring touch-sensitive sensors to detect shots. It will be a three-day event, and the game will run 12 hours each day. Food, camping gear for nighttime, and all equipment will be provided to participants.
What's the jackpot prize?
As of now, this real-life battle royale game appears to be in the early stages of planning. Thus, there is no information on how to sign up, the location, the rules or any other details. There is not even a name for the contest yet. However, participants will compete for a jackpot prize of £100,000.
The person hired to organize the game is expected to be paid £1,500/day for six weeks to create this real-life game. According to the listing on Hush Hush, the hired person must be a "talented gamemaker" with experience "in large-scale event management and set design."
"If the championship is a success this year, it's something he wants to make an annual event moving forward, which is very exciting!" Harpin said.
Game makers interested in applying for this unique event can do so through the form on the Hush Hush listing.
Everything you need to know about battle royale
The battle royale genre was inspired by the Japanese novel Battle Royale and the 2001 movie of the same name. In a battle royale, players are dropped onto an island or a group of islands where they must hunt for loot and weapons and kill others to be the last person standing.
To ensure that players actively participate in the game, the mode continues to shrink the gameplay area, forcing players closer and closer together. The health of any players who are outside the game area drains until they return to the area.
Over the past year or so, several battle royale games have been released. PlayerUnknown's Battlegrounds or PUBG is seen as the first battle royale game. However, the idea of a battle royale game was conceptualized by Day-Z and H1Z1. PUBG brought the idea into the mainstream.
PUBG was created by Brendan Greene and published by Bluehole/Kakao Games. It debuted as an early-access game on Steam before being properly released on PCs. After it gained popularity, it was launched on consoles and finally on mobile devices.
Epic Games was quick to pounce on PUBG's popularity and delivered a smash hit in the form of Fortnite. Fortnite was developed and published by Epic Games, and it is seen as a bigger hit than PUBG. However, the game has not been without controversy as PUBG sued Fortnite over alleged copyright infringement.
What made the game popular was its building mechanics, regular updates and simple additions. These simple additions include things like emotes, outfits, cartoon graphics, and of course the dance moves. Moreover, the game is free to play.
PUBG and Fortnite remained the only true battle royale games until other big-name developers released their own versions of the game style. One such publisher is EA, which published Apex Legends. The game was developed by Respawn Entertainment, and it surprised many with its gameplay experience. Apex Legends, created by the team behind Titanfall, is also free to play but offers several unique features.
Other popular battle royale games include Battlefield V Firestorm, Cuisine Royale, Call of Duty: Black Ops 4 – Blackout, and Ring of Elysium.