Whitney Tilson's email to investors discussing Buffett interview; Berkshire's deal with Occidental; The secret to my success; Elon Musk's lies about regulatory credits and margins; Ray Dalio on 60 Minutes.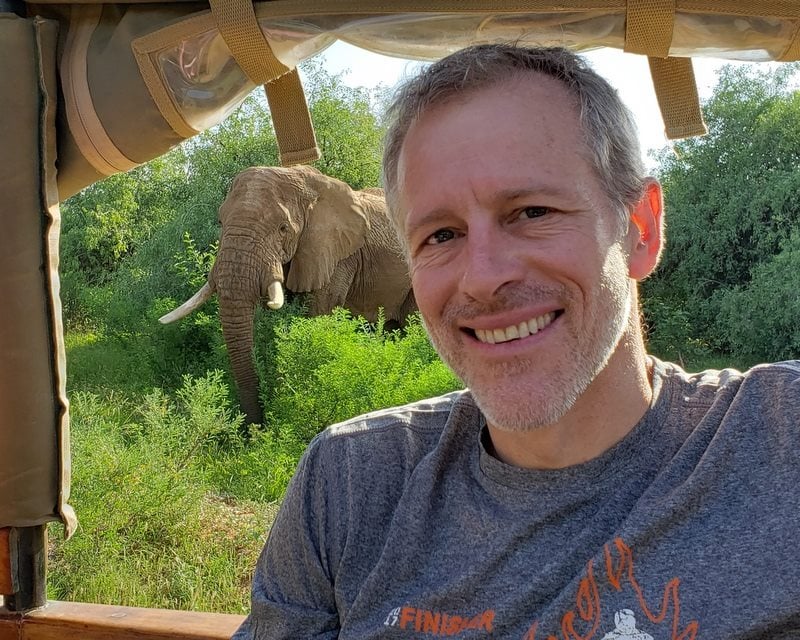 1) Leading up to this weekend's Berkshire Hathaway annual meeting, here's an excellent article in the Financial Times, based on a three-hour interview with Buffett. Warren Buffett: 'I'm having more fun than any 88-year-old in the world'. Excerpt:
Looking Into the Gaming Industry with VanEck's JP Lee
ValueWalk's Raul Panganiban interviews JP Lee, Product Managers at VanEck, and discusses the video gaming industry. Q4 2020 hedge fund letters, conferences and more The following is a computer generated transcript and may contain some errors. Interview With VanEck's JP Lee ValueWalk's ValueTalks ·
Q1 hedge fund letters, conference, scoops etc
The third-richest man in the world, with an estimated worth of $86 billion, says he stays at the helm of Berkshire because he wants to keep doing what he has loved since buying his first shares, in an Oklahoma oil company, at age 11.
"I can't buy time, I can't buy love but I can do anything else with money, pretty much. And why do I get up every day and jump out of bed and I'm excited at 88? It's because I love what I do and love the people I do it with. I've got 25 people out here. We go to baseball games together. They try and make my life good, I try and make their life good."
2) A reporter asked my former partner, Glenn Tongue, the following question about the Berkshire news today (Warren Buffett Backs Occidental's Bid for Anadarko with $10 Billion Pledge): "Do you have a comment on Buffett's coup and what that means in the grander scheme of things, with the troubles around Kraft and 3G?"
Glenn replied:
While I am not an expert in the fossil fuel space, many industry experts see Occidental as the best, most strategic owner of Anadarko. The largest criticism is the levered condition of Occidental and their need to pay much of the consideration in stock. So the Berkshire investment fixes the largest objection. That said, Berkshire is a disciplined investor so if Chevron wants to pay up, it will win.
I don't think there is any change in Buffett's relationship with 3G, and I expect he would jump at the chance to do another deal with them.
3) Stansberry Research's Jim Baxter interviewed me recently and asked me about some of my best stock picks (including Netflix, McDonald's, and Apple) and my heroes, Buffett and Munger. The Secret to Whitney Tilson's Success. Excerpt:
Jim Baxter: Whitney, you've agreed to step forward today and share your investment strategy. Let me kick things off by asking you upfront... What's your secret?
Whitney Tilson: My secret is that I've made a lot of mistakes. At one point, I lost $5 million on a single trade.
And there's nothing like losing money to focus your mind, and help you figure out what really works in the investment world and what doesn't.
To be clear, I've made a lot of great investments over the last two decades. But to really get ahead in investing, you have to not only do smart things, but also avoid the mistakes that can bring you down.
4) Following up on my comment in yesterday's e-mail about how Tesla (TSLA) used "automotive regulatory credits" to improve its reported margins and profits in the first quarter: I made a small mistake. I wrote that the company used Zero Emission Vehicle Credits to do so, when in fact it used other regulatory credits.
The point remains the same – there was a huge spike in these credits, from approximately $1,000 a car to $3,000 a car, which caused reported margins to soar. This is a critical metric, as Tesla is desperately trying to show that it can profitably produce and sell cars, even when it's cutting prices, as it did in the first quarter.
But Bernstein's Toni Sacconaghi, one of the best analysts on Wall Street, shows how bad the numbers really were in a report this morning:
During its Q1 earnings call, Tesla reported non-GAAP auto gross margins of 20.0% (adjusting for ZEV credits and a one-time accounting change), with Model 3, S, and X margins all coming in around 20%. This reflected a -460 bps sequential decline from Q4 auto gross margins and a -150 bps sequential decline for the Model 3, which we considered to be slightly better than expectations.
However, when one excludes the impact of these newly-disclosed non-ZEV credits, reported auto gross margins fall to just 16.1%, Model 3 margins fall to ~15%, and S/X margins fall to ~18% (Exhibit 4).2 This represents a -750 bps sequential decline for overall auto margins (the largest decline in Tesla's history), including a -490 bps decline for the Model 3.
So what did CEO Elon Musk decide to do when confronted with the "largest [margin] decline in Tesla's history"? Lie about it, of course – even when he was explicitly asked about it on the conference call! This guy is truly pathological...
Sacconaghi agrees:
The fact that Tesla did not report/discuss the impact of non-ZEV credits to automotive gross margins on last week's earnings call is likely to raise further eyebrows among investors.
That's a polite way of saying "Musk further destroyed his credibility by blatantly deceiving investors."
(If you're interested in more on this company, join my Tesla e-mail list by sending a blank e-mail to [email protected])
5) Ray Dalio – founder of the world's largest hedge fund, Bridgewater Associates, and the author of the bestselling book, Principles: Life and Work – was profiled on 60 Minutes recently. You can watch the 13-minute segment or read the transcript here. I was surprised by what he had to say. Excerpt:
Bill Whitaker: One of the most successful investors of all time is somebody you probably have never heard of, despite his net worth of $18 billion. Ray Dalio avoids extensive interviews and has not allowed news cameras full access to his firm, Bridgewater Associates, until now. He predicted the 2008 financial crisis. Now he sees a prolonged period of sluggish economic growth and the threat of a confrontation between the U.S. and China. But there's a greater danger Dalio wanted to warn us about. So we figured it would be a good investment of our time to do a deep dive on the principles of Ray Dalio...
Dalio, who grew up middle class, is alarmed about the growing divide between the haves and have-nots. He points out that over the span of a decade, America's lowest paid workers had just a 14 percent chance of rising to the middle class.
Bill Whitaker: What has happened to the American dream?
Ray Dalio: I think the American dream is lost. I think – for the most part we don't even talk about, "What is the American dream?" And it's very different from when I was growing up.
Bill Whitaker: But what's not working?
Ray Dalio: It's not redistributing opportunity. We can call it a wealth gap, you can call it an income gap. And so, I think that if I was the president of the United States, or it has to come from the top, what I would do is recognize that this is a national emergency...
Bill Whitaker: So should taxes on people like you be raised?
Ray Dalio: Of course.
Bill Whitaker: You say "of course."
Ray Dalio: Of course. One way or another, the important thing is to take those tax dollars and make them productive.
Bill Whitaker: Very, very recently the idea has been that cutting taxes on people like you will promote productivity.
Ray Dalio: Yeah, I – I – that – I – that doesn't make any sense to me at all – any sense at all.
Bill Whitaker: So, it's got to be through taxation?
Ray Dalio: Yes. Am I saying something that's controversial?
Bill Whitaker: It's just strange to hear it come from the mouth of a billionaire.
Ray Dalio: I lived the American dream, you know?
Best regards,
Whitney